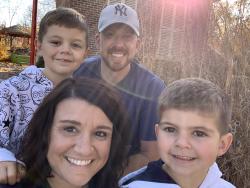 It's no secret that Elkhart County's close-knit communities are connected by a passion for craftsmanship and quality of life. Friendly and caring, with an energetic, entrepreneurial spirit, we here in Elkhart County are naturally born makers and you'll find that in everything from the musical instruments, RVs, and motorcycles to the incredible non-profits that support the needs of the communities in fun and unique ways.
One of those non-profits is the Boys & Girls Clubs of Elkhart County. Opened as The Goshen Boys Club in April of 1956 on Crescent Street, Boys & Girls Clubs of Elkhart County has been a force for good in the lives of youth for more than 65 years. Their team of skilled, caring professionals is experienced in youth development and see potential in every child and teen that walks through their doors, which by the way is more than 1,500 youth between the ages of six and 18 every day.
We recently sat down with Amanda Shoup, Special Events and Development Associate at Boys & Girls Clubs of Elkhart County. Amanda was born and raised in Middlebury and has always known that she wanted to raise her family here. We chatted about how she got started with BGCEC, why she loves living in Elkhart County, some of her favorite spots to tell visitors to go and more.
You have two boys (age 6 and 8) which are super fun ages! What do you love about living right in downtown Middlebury?
My fiancé Jason and I love living right in town! We love to explore as a family, especially riding bike on the Pumpkinvine, looking for GeoCache, and playing at the parks in town. My parents live within walking distance and I can see the house I grew up in and my grandparents' house from my yard. I love seeing neighbors and families out walking in the evenings.
We are so incredibly thankful for how involved you and your family are in Elkhart County. Your family has been instrumental in the history of the Middlebury Club. Can you tell us a little bit more about the overall mission of the Boys & Girls Clubs of Elkhart County?
Thank you! I feel incredibly lucky to have been raised in a family that believes serving the community in which you live is a responsibility and a joy. Boys & Girls Clubs of Elkhart County serves kids all over the county and our mission is to inspire and empower all young people, especially those who need us most, to reach their full potential as productive, caring, and responsible citizens. We believe that every child should feel welcomed and included and our staff works hard to provide opportunities to learn and grow. Right now, we are really focusing on making sure we are providing support for our kids to get back on track after a difficult 18 months.
You began your career as an Elementary teacher. How did you get started in your role at the Boys & Girls Clubs? 
I became involved with Club as a volunteer several years ago. My grandpa was one of the founding members of the Club and it was something we loved to talk about. You're right, I was an Elementary teacher before I had my own kids and was looking to get back into the workforce after staying home with them. There was an opening on my team, and it was one of those "God things" that just came along at the right time, and I jumped at the opportunity.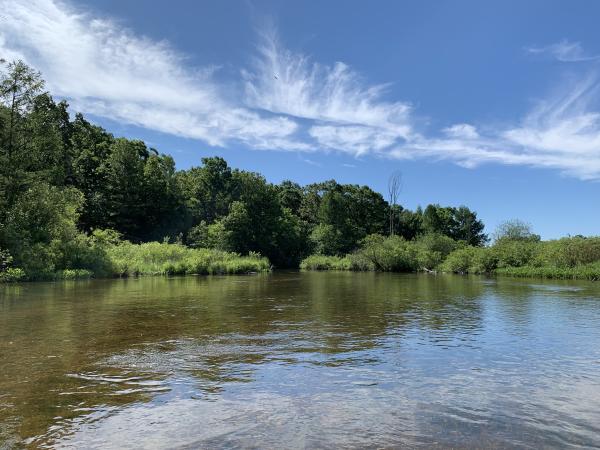 What do you love about living and working in Elkhart County?
I love that we have so many community activities and so many awesome outdoor spaces. We love Ox Bow Park in Goshen, the Pumpkinvine in Middlebury, the Wakarusa Maple Syrup Festival, and of course our Elkhart County BBQ & Brew Fest. There are so many things that are unique to Elkhart County and really add to the community feel. I get to work in the Middlebury and Nappanee Clubs, and love spending time in both downtowns. There are so many great businesses and the generosity in both communities never fails to humble me. My fiancé grew up in Wakarusa and it's important to us both to stay connected and support the communities we grew up in and we both feel very blessed to have such a wonderful place to raise our family. 
Where is your favorite spot to relax in Elkhart County?
One of our favorite summertime activities is to walk around the Essenhaus Cruise-In on Thursday night. The drive-in movie & Fall Festival Fireworks are a blast too! We also love to walk or ride bike to Krider Gardens in Middlebury and grab ice cream from Dips on the Vine afterwards. Kayaking down Christiana Creek is always beautiful and playing at the park in downtown Wakarusa after church is one of our favorite ways to relax with the boys. In the winter, we head over to the big sledding hill at Memorial Park in Wakarusa and love to walk through Wellfield during their Winder Wonderland Holiday Light display. 
We know you're a foodie! Where is your favorite spot to grab a bite to eat?
This is a hard one, there are so many good places! West on Warren and RUHE152 are two of our favorites for date nights. They both have wonderful menus, and the spaces are so unique and fun. The boys love the sushi and hibachi from Miso in Goshen. We finally got to try Wedgewood in Middlebury and it was awesome! One of my favorite things about living in town is the ability to walk to so many great restaurants. I also have to say that the Barnyard Nachos from Old Hoosier Meats are probably my favorite thing to eat. They do hot lunch most Friday's, and I will drive from my office in Goshen back to town on Barnyard Nacho days.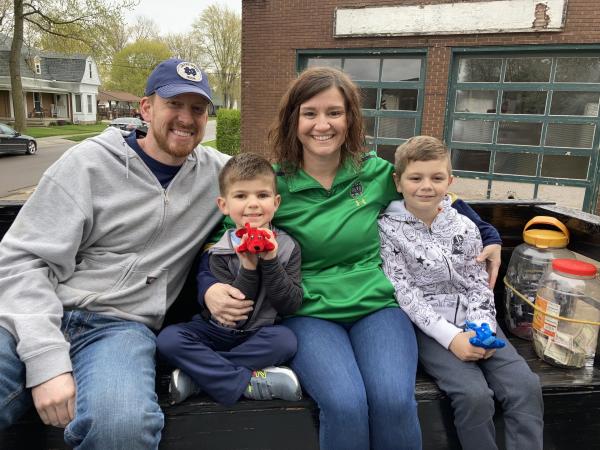 What would you say is a must-see or a must-do for visitors experiencing Elkhart County for the first time?
I would say they should start with a stay and some donuts at the Essenhuas, take a ride on the Pumpkinvine and check out the beautiful scenery. They should definitely check out Wellfield Botanic Gardens and grab some ice cream at Vanilla Bean Creamery and then head to West on Warren for some live music on the patio, or head to RUHE152 or dinner and hit Main Street Roasters after for coffee and conversation. That sounds like a pretty perfect day in Elkhart County to me!
What would you tell someone looking to relocate their family to Elkhart County?
This is a wonderful place to raise a family. We have a community that truly values and invests in its youth. We have so many great dining options and activities for everyone. We have awesome school systems that work so hard for our kids, and of course, we have the best Boys & Girls Clubs around!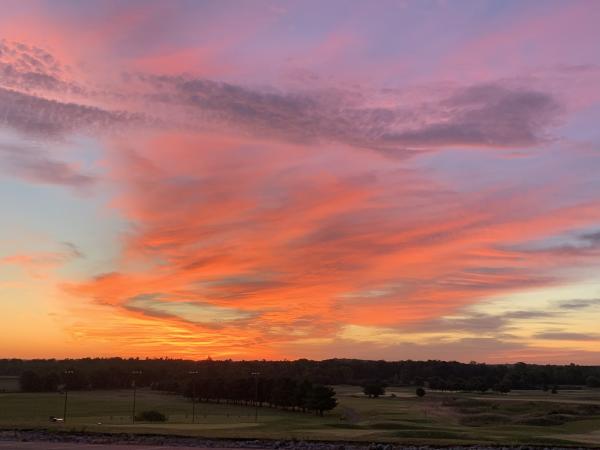 In your opinion, what is the most Instagrammable spot in Elkhart County?
I love to walk around Middlebury early in the morning and watch the sun rise over the places I've watched change and grow over the years. The sunrises over the Meadow Valley Golf Club from the top of the hill are stunning. The butterfly house at Turkey Creek Tree Farm in Middlebury is a hidden gem with so many awesome photo ops!
Anything else you'd like to tell us?
The past year has been incredibly divisive for this country and the world. I know we have that in Elkhart County too but working in the industry I do with all of the amazing businesses around us gives me hope and appreciation for humanity. Time after time I watch the business owners, community leaders, non-profits, and families come together to provide resources to support this community and its youth. It is a humbling thing to see, and I am thankful for the opportunity to work and raise our family in such a wonderful place.
Get to know some of Elkhart County's Well Crafted entrepreneurs, artists and leaders and where they like to eat, shop and play along the Heritage Trail here: