Featuring the nationally recognized scenic Heritage Trail designated by TIME as one of the Top 40 Scenic Drives in the Nation. Whether your group is looking for "all things Amish," history and art or the greatest mystery tour, they will love authentic and engaging experiences. It's perfect for girls getaways or tours filled with quirky and fun stops. Plus Elkhart County is filled with group friendly hotels, vibrant cities, and small town charm.
Nappanee, home of the historic Hoosier Cabinet and 6 famous cartoonists. Step back in time at the historic Hoosier Cabinet Museum. See works from 6 famous cartoonists and paintings from Mennonite artist Emma Schrock.
Middlebury, home of Indiana's largest restaurant, offers free RV manufacturer plant tours combined with rural Amish maker stops and shops.
Elkhart, home of the creator of Alka Seltzer and Flintstone vitamins, offers historic mansions, botanic gardens and art.
Goshen, home of the South Side Soda Shop which was featured on the Food Network "Diners, Drive-Ins and Dives," offers easy walking access to multiple unique and fun boutique and art shops all within 3 blocks. 
Bristol and Wakarusa each offer specialty group stops for jumbo jelly beans, stone ground flour and winery tours & tastings.
Shipshewana, home of the famous flea market, offers the Amish-Mennonite Interpretive Center and a variety of entertainment options at the Blue Gate Theatre and The MEC. 
Regional Adventures
Where else can you start in Amish Country then visit the newest National Park, test your luck at a Vegas-style casino and see the Golden Dome all in the same day! In Indiana's Cool North, of course!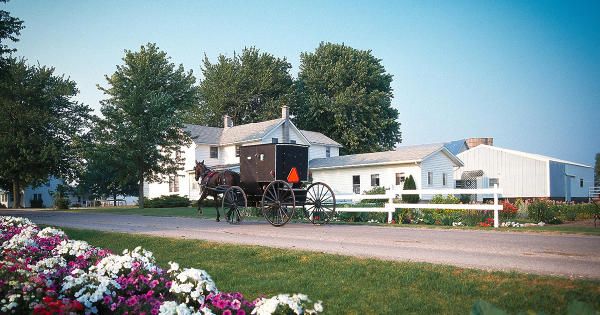 Authentic Amish
Enjoy the picturesque backroads of Northern Indiana as you meet the Amish people who live here featuring authentic experiences and products.
• Amish Country of Northern Indiana is home to the third largest Amish population in the nation and the largest in the Midwest
• Learn about the Amish faith and history at the Amish-Mennonite Interpretive Center
• Experience Amish craftsman making everything from noodles to coffins
• Enjoy in-home Amish meals, baking, cooking and quilting demos and buggy rides
• Connect with Amish artisans through hands-on activities including cinnamon roll and pretzel making to basket weaving
Tours with a Local Step-On Guide
Meet Vickie Estep from Great Life Tours, your concierge connection to the best group tours in Indiana's Cool North. Vickie offers customized theme tours, guides and itinerary planning services to motorcoach and preformed groups.
• Fun-Filled Theme Tours include the popular Brown Bag Tour, Girlfriend Getaways and Amish Country Christmas.
• Learn more about Vickie's tours and services at mygreatlifetours@gmail.com or call (574) 970-3344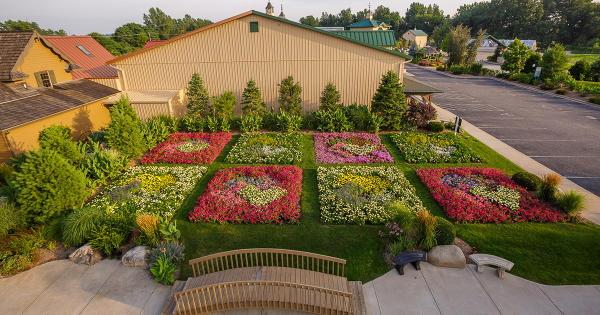 Quilter's Paradise
The FREE, nationally-recognized, award-winning Quilt Gardens along the Heritage Trail is an ABA Best of the Best winner for multiple years!
• The only experience of its kind in the world located throughout six cities and towns in Elkhart County with super-sized Quilt Gardens and hand-painted Quilt Murals located at group friendly attractions, shops, and gardens along the Heritage Trail.
• Quilt Gardens feature NEW pattern designs and plants each year offering over ONE MILLION blooms.
• Viewable annually from May 30 - September 15 with special events and interactive fun that can be added.
• Master Gardener step-on guides available to fully customize and enhance your experience.
Quilters Escapades
• Enjoy an Amish Quilt Trunk show presented by noted Amish quilt historian Rebecca Haarer
• Experience the beauty of live harp music surrounded by a backdrop of hand-stitched quilts as the story of music and fabric are woven together.
• Shop 'til you drop on the Pieces, Pies & Posies quilt shop hop tour.
• Located just two hours from the annual AQS Grand Rapids QuiltFest each August and home of the Elkhart County Quilt and Fiber Expo held each June.
Hands On Memories for Creatives by Creatives
• Watch, learn and make your own wooden quilt block at Teaberry Wood Products.
• Create "quilty" notecards inside the Quilt Shop at Das Dutchman Essenhaus.
• Learn about the traditional art of quilting with your new Amish friends.
• Paint an acrylic "barn quilt" scene to take home or give away.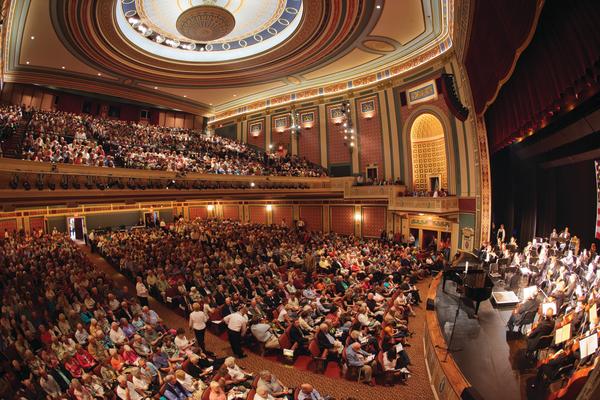 Creative Experiences
Catch the excitement of all things creative and artistic in Amish Country. From rousing theatrical performances to historic mansions and museum tours, we're serving up a great time for groups with "non Amish" fun.
• Explore Goshen's vibrant downtown art & entrepreneur scene featuring 3 blocks filled with eclectic and fun boutique shops owned by local artisans, many women.
• Downtown Elkhart features four museums, a botanic garden and a restored historic vaudeville theatre - along with locally owned boutique shops and restaurants.
• See historic trailers at the shrine to the RV in the "RV Capital."
• Tour the house that Alka Seltzer built in Elkhart at Ruthmere, a 1920's Beaux-Art Mansion filled with Tiffany lamps and Rodin sculptures and see Indiana's largest Norman Rockwell collection of prints at the Midwest Museum of American Art.
• Immerse in the beauty of waterfalls, sculptures and plants galore at Wellfield Botanic Gardens.
Entertainment Encounters
• The Lerner Theatre and Blue Gate Theatre and Performing Arts Center feature outstanding concert headliners.
• Enjoy two full hours of non-stop Christmas excitement at The MEC as beauty and grace blend together with powerful music and the message of hope and everlasting life.
HANDS-ON Memories for Creatives by Creatives
• Learn the art of glass blowing, paint your own acrylic art masterpiece, make your own gourmet coffee concoction and decorate your own cookies with local artisans and craftsman for fun!
• Get your group competing with popcorn Olympics then continue the games with a Hell's Kitchen Interactive evening.
• Sip and learn during "Coffee with the Curator" and enjoy a delightful Afternoon Tea at a mansion.