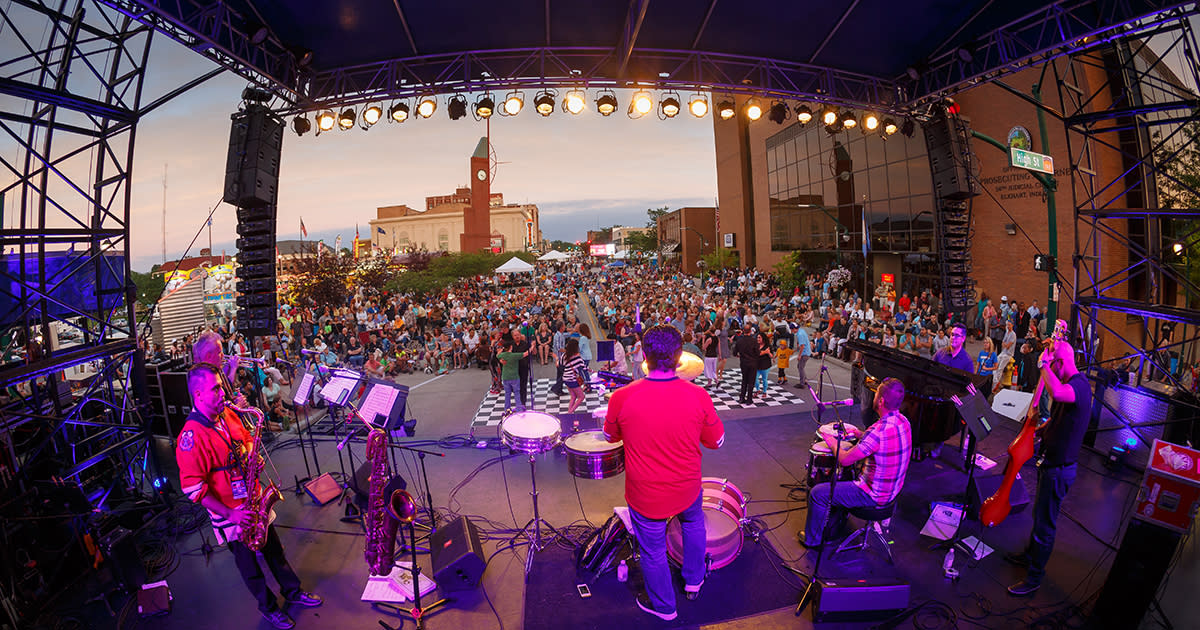 June 22 - 25, 2023
It's been Elkhart's signature event since 1988. Over four days, join in a celebration of jazz and the city's history as the Band Instrument Capital of the World. More than 100 performers will take the stage at a variety of downtown venues. The Elkhart Jazz Festival will be June 22 - 25, 2023, in downtown Elkhart. Ticket prices vary.
But why not also mix things up, just like a great jazz riff, with a quick diversion in downtown Elkhart? Here are four gems just minutes away:
Elkhart RiverWalk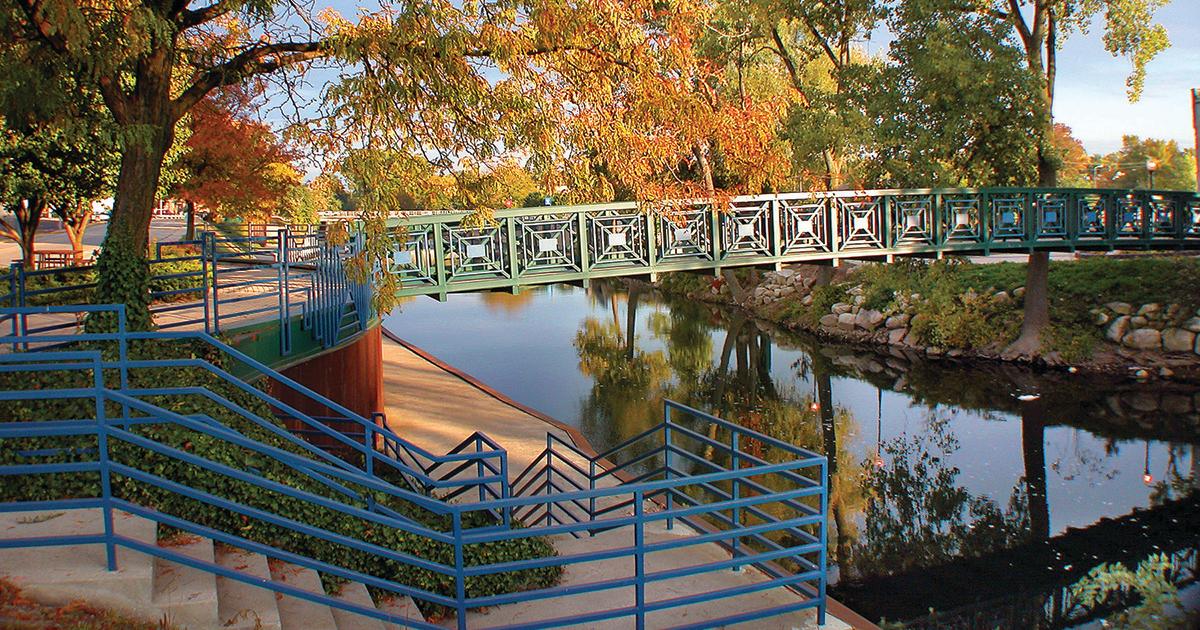 Lining both banks of the Elkhart River, the RiverWalk along the Gateway Mile is a lovely stroll connecting the city's industrial past at the old raceway to its continuing re-birth. Get your feet wet and cool off at NIBCO Ice & Water Park or venture farther north to spread out under the immense canopy of shade at Island Park.
Midwest Museum of American Art & the National New York Central Railroad Museum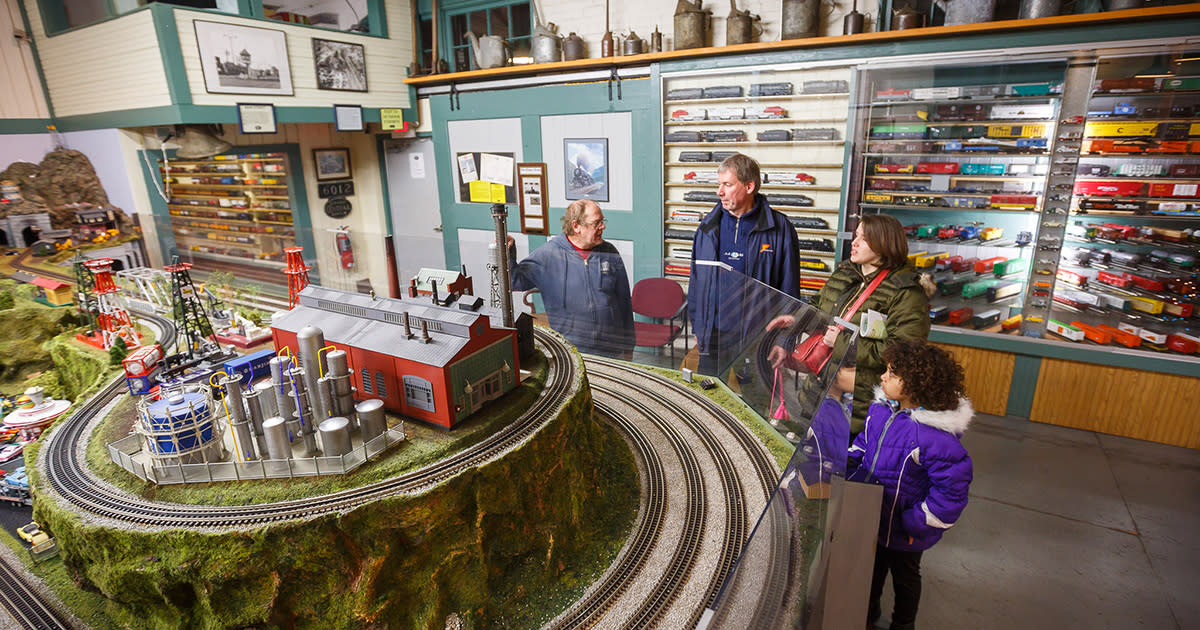 Step inside the Midwest Museum of American Art for one of the finest collections you'll find anywhere. Don't miss the classic Grant Wood on display in the main gallery, but save time for a peek at the gallery in the building's old-time bank vault. For something grittier, make your way to the National New York Central Railroad Museum Stand in awe of their locomotive collection and be mesmerized by its massive model railroad.
Whatever you do, share your favorite experience with #INElkhartCo. We love seeing where you're having fun!
Ruthmere Museum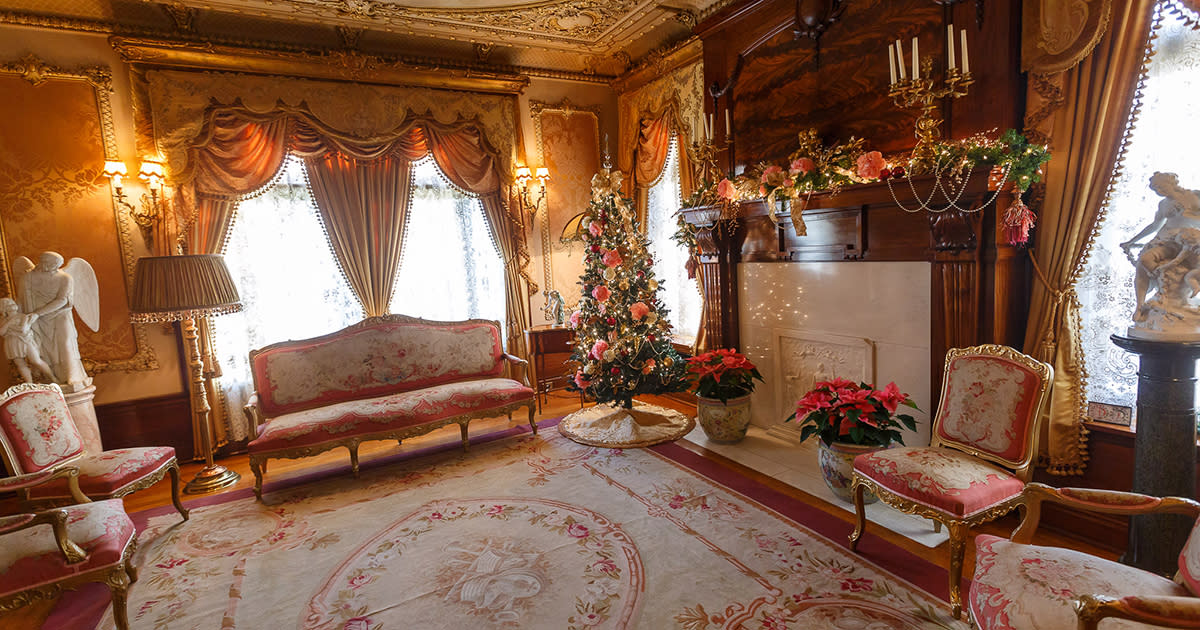 Journey to another era with a guided tour of the Beaux Arts mansion of Elkhart's founding family. Priceless antiques and works of art from Tiffany lamps to Rodin sculptures, elegant furnishings on each of the three levels, and stunning gardens - this was how the other half lived!
Tours on the hour from 10 a.m. to 3 p.m. Fridays and Saturdays, and 1 to 3 p.m. Sundays.
Wellfield Botanic Gardens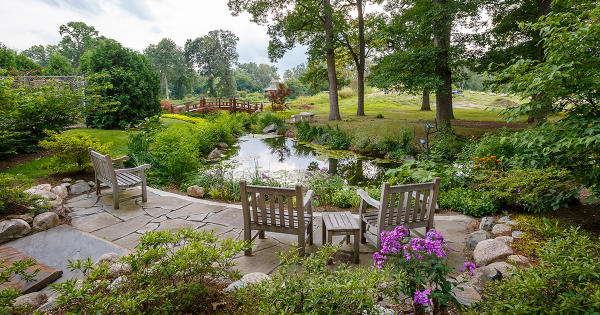 Wellfield Botanic Gardens isn't just another place to be checked off a list, it is something to be absorbed, savored, experienced.
Its mission is to celebrate the relationship between water and life while inspiring lifelong learning and respect for the natural world. Here you can walk around the serene lake, close your eyes, take a deep breath, and experience the world the way it is meant to be experienced. It is an opportunity for the senses: a breath of fresh air, colorful plants, a quiet that is only disturbed by chirping birds (or maybe a child playing nearby).  A couple of hours at Wellfield Botanic Garden is true nourishment for your soul.