Group Accommodations
When you're looking to bring a large group together, you often think that limits your hotel options. But when you book your event in Elkhart County, Indiana, you'll find the bigger the group, the bigger the possibilities. Many of our hotels have conference and convention space on site. Others are positioned off the beaten path in the heart of Amish country. Some have theaters on-site while others are in the heart of a city, walkable to unique shops and one of a kind restaurants with menus crafted by local chefs and cocktails made by some of the best mixologists around.
Every corporate retreat, every conference, every group of college friends getting together to reconnect, is unique. Finding the right spot to set the right tone is key. In Elkhart County, you'll find just the right place for whatever it is you want to accomplish.
Local doesn't mean little. Some of the best accommodations embrace our country settings, let you explore Amish life, and revel in being out of the way in quiet rural settings while still offering modern rooms, amenities, and, most importantly, plenty of versatile space.
The Farmstead Inn
The Farmstead Inn is located at the world-famous Shipshewana Auction and Flea Market. They offer rooms perfect for singles in your group, and sweet suites for families or groups that need a little more space to stretch out. Amenities include complimentary breakfast and a fitness center to help kickstart your day, and the indoor pool and hot tub let you relax and unwind anytime.
Van Buren Hotel
Also in Shipshewana is the Van Buren Hotel. In the heart of Amish country, you'll start to relax and destress with one look at the tranquil country views. Each of the 84 rooms comes with a hot breakfast and parking included. Enjoy the indoor pool and fitness room, then challenge your travel mates to a round of games from the board games you can check out through the hotel.
The Blue Gate Garden
The Blue Gate Garden Inn in Shipshewana knows that big events come with smaller groups. They offer a range of rooms including the Family Fun Suite which sleeps eight (while still providing privacy) and the luxurious Blue Gate Signature Suite. With a theater on-site as well as a pool and the old fashioned Ice Creamery, your group will be sharing stories of this getaway for years.
Das Dutchman Essenhaus
Das Dutchman Essenhaus in Middlebury is a group favorite offering lots of rooms, lots of amenities, and lots of space. Breeze through the lobby and grab a cookie and coffee, jump in the pool, or hike or bike the Pumpkinvine Nature Trail. There's a theater with shows in the evening and a restaurant on site. If you want to keep your group together, this is a place they'll never have to leave.
And More...
If you're looking to pad your points on your corporate hotel rewards, all the major chains that cater to loyal business travel are here too. But in Elkhart County, they're more than cooking cutter clones. Some are in downtowns embracing the urban settings, while others have forests and gardens as their backyards. Just off the Indiana Toll Road, the newest Tru by Hilton hotel is minutes from Boot Lake Nature Preserve, Elkhart Municipal Airport, and some of our favorite restaurants. Before heading to your room you'll want to explore their one-of-a-kind lobby which features a pool table and board games and is equipped for 24/7 sips and snacks. 
From independents to chain names, everyone embraces the warmth and hospitality that comes naturally to Elkhart County.
For more information contact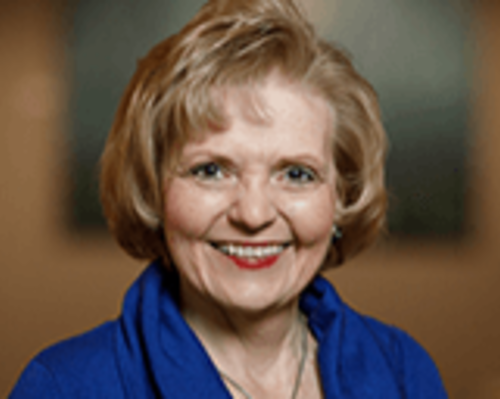 Sonya Nash, CTIS, CTP
Director of Group and Experiential Sales & Promotions