Motorcoach Guides & Tour Operators
Our local step-on guides strive to provide the highest quality group experiences along the Heritage Trail. They are professionals who provide themed backroads tours and customized activity planning.
Down the Road Tours
Contact: Chris & Sharla Meyer
17622 Cross Road
Goshen, IN 46528
Step-on Guide/Owner: Chris Meyer: C: 574.238.8451
Tour Planner/Owner: Sharla Meyer: C: 574.238.8034
E info@dtrtours.com
www.dtrtours.com
Description: Welcome to Northern Indiana Amish Country – "Remember, travel enhances our life experience"
Down the Road Tours invites you to explore our popular Amish country. With unique itineraries and knowledgeable guides we provide a memorable experience for your tour group. Let us be your contact to arrange an adventure in our Northern Indiana area.
The simplicity of the Amish lifestyle and family ethics brings visitors to our area to explore their way of life. Northern Indiana Amish Country offers a respite from our hectic fast paced daily life. We invite you to learn about the heritage and lifestyle of our industrious Old Order Amish and Mennonite friends, as you travel the scenic backroads.
The diversity of this area offers many entertainment opportunities for the varied interests of your group. Our nationally recognized Quilt Garden Tour with stops along the Heritage Trail has been designated one of the Top 100 Events by the American Bus Association for the third year in a row.
Begin your next adventure today!

Brown Bag Backroads Tour of Amish Country
Brown Bag provided for all participants
$48.00 per person inclusive for step on guide and 4 gifts, a meal at an Amish home
Optional Authentic Experience stops include a visit to an Amish Coffin/Casket Maker, Amish Buggy Shop, Amish School. $3.00 per person or $9.00 for all three.
Get to know local Amish entrepreneurs and see first-hand how they operate their unique enterprises. Hear the stories of friendly, hardworking people who use their special talents to create products and build businesses that serve the local community and beyond. Get a behind the scenes look at how horse blankets and horse collars are made and gain a new understanding of their uses. Peek inside an Amish coffin, empty of course, handmade by LaVern Miller of Spring Valley Woodcraft and learn the differences between coffins and caskets. These stops are fun, authentic, appealing to every age and gender and sure to be a hit with your group.
Real Indiana Housewives Tour of Amish Country
50 pp for full 8 hour day tour including guide, meals, demos

Forget reality TV instead meet the real housewives of Amish Country. Get a first-hand look at a day in the life of a real Amish woman and the cottage industries they've created. Visit with an authentic Amish housewife to learn how household chores are done without electrical appliances. Learn how the families make a living without modern technology ruling everyday life!
We have many options to personalize your day in the life of our Amish counterparts. You may enjoy a cinnamon roll demo with Elaine or Mary Lou, and visit Carolyn's home for a haystack lunch and a peanut butter crumb pie making demo in her Amish banquet hall. We'll see a basket weaver and the thriving business she manages. No tour would be complete without a chat with an Amish school teacher and an after school treat-a whoopie pie to take home with you.
With more than 20 options to choose from we're sure to make your day in Amish Country unforgettable.
Tour available in the Nappanee area or in the Middlebury / Shipshewana area
Recap of Itinerary stops include:
Basket weaver demo
Cinnamon Roll demo
Soap making at Bender's Dairy Farm
Soup and Salad lunch with cooking demo
Amish Resale Shop
Amish one-room School teacher
Cathy's Countryside Tours
56683 Via Pisa
Elkhart, IN 46516
Contact: Lora Tormanen or Ginger Lyons
C 260.350.7175
E info@cathyscountrysidetours.com
CathysCountrysideTours.com
Description:
Enjoy Themed and Customized Designed full or half day itineraries with local receptive tour operator and step-on guide company.
 
Featured Themed Tours include:
"Countryside Makers Tour" – $50 pp incl for 8 hrs, $42 pp incl for 4 hrs, minimum 25 people, includes venue, receptive operator services and guide (guide tip optional)
Here in Northern Indiana we love company. And can hardly wait to introduce you to our local makers.  From chimes to wooden baskets to noodles to quilts, this tour immerses you in the Amish culture, where life is natural, straightforward and easy to understand.  Experience up-close-and-personal visits with the popcorn grower, RV builder and leather worker to learn about their crafts. Welcome to a place of invention, creativity and resourcefulness.
 
"Patchwork Sampler Tour" – $48 pp incl for 8 hrs, $40 pp incl for 4 hrs, minimum 25 people, includes venue, receptive operator services and guide (guide tip optional)
Every block in a patchwork sampler quilt is different – just like the quilt gardens and barn murals you will discover during your visit to Northern Indiana.  In addition to the blooming splendor, explore local shops along the Heritage Trail for heirloom-quality quilts created by local Amish women, fabrics, ideas and inspiration for your own quilt artistry.  Experience a small slice of life in an Amish home with a meal and quilting bee, where you'll be invited to quilt and chat with Amish women. Highlight your visit with a special event like the Amish Acres Arts & Crafts Festival, Honeyville Quilt Auction or the Shipshewana Quilt Festival.
"Tasty Delights Tour" – $48 pp incl for 8 hrs PLUS $18 pp incl for 6 items, minimum 25 people, includes venue, receptive operator services and guide (guide tip optional)
Explore the food and culture of the Amish in Northern Indiana on this fun and delicious tour! The essence of Amish cooking is in the farm-to-table experience. This tour gives you the opportunity to engage with farmers growing the food, millers grinding the wheat and families preparing the meal. Delight your senses with the flavors of the area. Savor a sweet bite of a cinnamon caramel donut.  Watch as wheat, eggs and milk become flour, noodles and cheese. Smell the hand-crafted fruit butters made one small batch at a time. See the popcorn in the field become a tasty treat. Taste natural, pure, simple and delicious foods while you are here. And bring home your favorites.
 
Great Life Tours
Contact: Vickie Estep & Mark Estep
67325 Tharp Lake Road
Cassopolis, MI 49031
o: 574-970-3344
c: 574.370.6741
e: MyGreatLifeTours@gmail.com
Description:
We named the business Great Life Tours because we know life is great when traveling and making new friends. Our mission is to provide fun and enriching opportunities for you and your group. We specialize in large groups and the Motor Coach market so we know how to entertain groups of all sizes, large or small. We offer theme tours and specialty itineraries customized to fit your needs and budget. Having been a step-on guide and tour planner for 10 years we have the all the skills necessary to facilitate all your group needs. Whether you come from near or far for a day or a week we can make your next visit a memorable, stress free experience.
Featured Themed Tours Include:
NEW Embraceable Nappanee Backroads Tour
With the warmth of a backdoor welcome Nappanee is the place to be. Eyepopping Quilt Gardens, history, innovation and downright fun! Begin at the Nappanee Center - considered by many to be more of a destination museum than a welcome center. Next let your curiosity get the best of you at the all new camel dairy farm. Pet the camels and get a selfie with these friendly four-legged celebrities. Next ready yourself for a buggy shop tour like no other. Featuring a huge collection of buggies, sleighs, and wagons this informative presentation is sure to be a hit with your group. Beautiful backroads dotted with pristine Amish farms, schools and the oldest Amish cemetery...more
"Amish Country Makers & Shakers" Tour
Known for its entrepreneurial spirit Elkhart County has a lot going on – especially among the local Amish community. Get to know these skilled craftsmen where they work from simple home businesses to giant RV factories. See Amish workers assemble luxury RVs with amazing efficiency and skill.  You will visit a "Shaker" in the RV industry for a fascinating factory tour, followed by 3 Amish "Makers" to see how they handcraft specialty items unique to their needs. You'll end the day at the "Amish Trader Joe's" a.k.a. the bulk food store. It's a full day of fun!!
"Grab Bag Tour"
Every stop is a treat when you bag the goodies at every stop. This tour changes with the seasons so it it's always fresh always fun. We'll visit Amish shops, local artisans, the bakery and a buggy maker too. You'll enjoy a traditional Threshers meal served at an Amish homestead far from the roads most traveled. This package includes your guide, Grab Bag, 4 delicious goodies, and a Thresher meal at an Amish home.
Authentic and engaging behind the scenes experiences that are otherwise unavailable to the average tourist. This tour appeals to groups of every type, young and forever young. See the inner workings of Amish businesses as owners share personal stories of their role in their community and the services they provide. See, touch and witness the quality of their craftsmanship passed through the generations demonstrated for your group. Memorable moments that bring guests back year after year. Groups rave about this tour!
"Heritage Trail Backroads Tour" - $195 for full day up to 8 hours for guide (tip optional for guide) OR $45 per hour for 4 hours or less
Get ready to explore the nationally recognized Heritage Trail with a guide who has Amish and Mennonite roots. It's like visiting another culture without traveling abroad! You'll start at the bakery to find out about Amish crack, donuts that is… Then we'll make our way to see the workshop where the Teaberry Collection is created. We'll take the Amish Turnpike to the noodle and cheese shops where you'll sample to your hearts content. Consider adding lunch at the Yoder's for a delicious Thresher meal and her fabulous pies. Then we make our way into town to the Amish Trader Joe's before saying farewell to your guide at the end of a memorable day.

"My Amish Life Tour"
Have you ever wondered what it's like to run a household without electricity or live without owning a car? Hear the story of the Amish from the Amish themselves. Start off your day with a cinnamon roll and learn how Elaine makes this delectable pastry. You'll visit a buggy maker then shop in Slab Town. See baskets made by a family of weavers and take home a gift to remember them by. Enjoy a popular Amish fundraiser meal, the Haystack for lunch. Then go back to school, one room that is to visit an Amish teacher and if you're a good "scholar" you'll go home with a yummy fried pie for a sweet end to your day.
"Tour for a Cause" Tour
Support the cause that matters to you most with our Tour for a Cause. You'll to raise money for the non-profit organization of your choice with a donation from us. For every seat purchased we'll donate $10.00 on your behalf. We'll work with you to customize an itinerary to match the tour to your cause. This is a twist on our popular Grab Bag Tour so we'll pass out bags to match the color of your cause then fill them with goodies all day long. You'll build a birdhouse, make a pretzel, and have lunch in an Amish home where you'll learn how the Amish raises funds for those in need. Two more stops of your choice will fill out this heartwarming day.
Charter Buses
Cardinal Buses, Inc.
Contact: Carla Hochstetler
Address: 202 E. Winslow, Middlebury, IN, 46540
T 800.348.7487
E  chochstetler@cardinalbuses.com
Description: Motorcoach transportation throughout US and Canada. Serving Indiana, Michigan and Greater Chicago area. We're here to help if you need motorcoach service or repairs during your visit to Amish Country. Cardinal Buses offer reliable and professional full service maintenance facilities. Our well trained mechanics with ongoing training make Cardinal a trusted stop in the northern Indiana region.
Specializing in:
Senior Adults
Future Senior Adults
Student/ Youth Groups
Business / Bank Groups
Faith Based Groups
Social Organizations
Sports Enthusiasts
Cardinal Buses Inc. Brochure (PDF)
For more information contact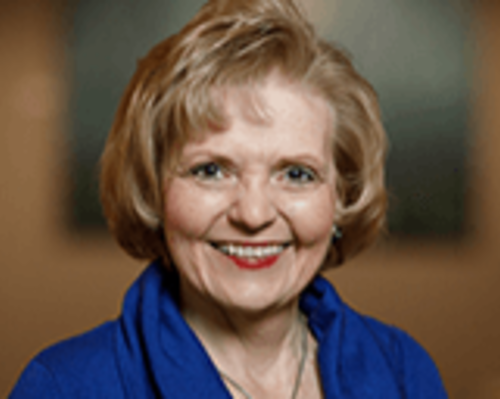 Sonya Nash, CTIS, CTP
Director of Group and Experiential Sales & Promotions