Attractions
Elkhart County is full of hidden gems waiting to fill your planner. From taking a ride in a buggy to experiencing life from the Amish point of view to a day on a bison ranch. You can pick a sweet snack from a local orchard then wash it down with wine made right here. A few stops here and you will leave with authentic memories you won't make anywhere else, and maybe even a bottle of well-crafted wine to share with friends back home.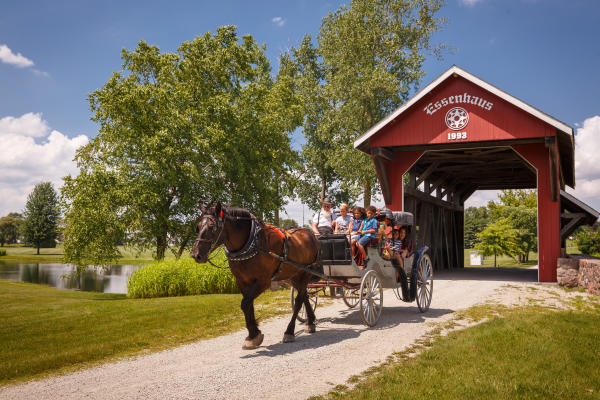 Das Dutchman Essenhaus
Featuring a massive restaurant, loaded bakery, shops, theater, and an inn, Das Dutchman Essenhaus is a must-visit for any trip to Elkhart County. For nearly 50 years, the Amish-style restaurant and bakery has been delighting visitors with satisfying eats, but don't limit yourself to the food. You can also browse unique items at five different shops, take a carriage ride or play mini-golf, and even catch a show.

Wellfield Botanic Gardens
With 36 acres of pristine nature ranging from the local to the exotic, Wellfield Botanic Gardens is perhaps the county's most relaxing attraction. Spend some time along the paths that take you on a journey through flora carefully curated to bring different themed gardens to life with water features throughout accenting the scenery. Check out what's blooming at the gardens today!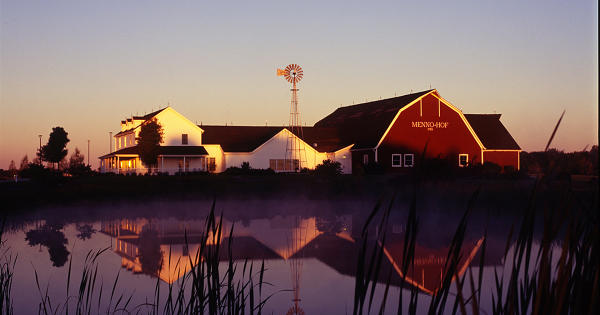 Menno-Hof
To get a glimpse into the rich history of the Amish and Mennonite communities, visit Menno-Hof in Shipshewana. Follow their story from their persecution in Europe and founding in Switzerland to their settled home in Northern Indiana.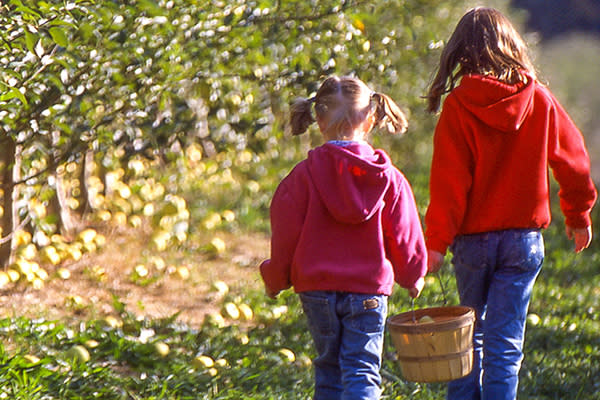 Kercher's Sunrise Orchards
See something you like? Take your pick at Kercher's Sunrise Orchards in Goshen. What's more real than wandering through a peaceful orchard and finding just the right sweet treat hanging on a branch just within your grasp? This fifth-generation, family-owned orchard lets you come in and pick it right off the tree. There are also hayrides and a corn maze. Plus, be sure to ask which ciders are best this season!

Fruit Hills Winery & Orchard
If fruit that's a bit more aged is your thing, then head over to Fruit Hills Winery & Orchard in Bristol. The winery began in 2010, but the farm's been in the family since 1852. Come in for a tasting, then pick out some bottles to take back with you. Fruit Hills produces several fruit wines as well as other varieties including a riesling and a delicious hard cider.

Hall of Heroes Superhero Museum
Marvel? DC? Something else? Find your hero here at the Hall of Heroes Superhero Museum in Elkhart. The building is a replica of the Hall of Justice, and houses 80+ years worth of memorabilia from TV, film, and comic book stories.

Ruthmere
The Ruthmere Campus was once the center of social life in Elkhart. Now, these two homes preserve the culture and history of the city. Learn about the Beardsley's, the first family of Elkhart, and the architecture that defined the area.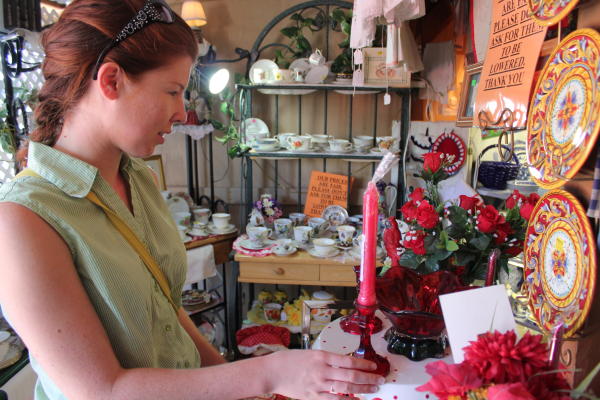 Shipshewana Auction & Flea Market
The legendary Shipshewana Auction & Flea Market is one-stop shopping for everything you could possibly want and everything you didn't know you needed. The size of 30 football fields, this place has everything from books to food to a livestock auction.
Heritage Ridge Creamery
Get a taste of what makes Elkhart County the home of well crafted at Heritage Ridge Creamery. You can watch the cheese-making process as Colby, cheddar, Monterey Jack, and more come to life right before your eyes. Load up on your favorite varieties to take home and you've got one delicious stop.
Studebaker National Museum
Grab a vanilla coke, put the top down, and roll into South Bend for a truly 'classic' experience at the Studebaker National Museum. Their permanent collection includes 33 classic cars and carriages with enough chrome to check your look in the bumper every few feet. In addition to cool cars, they have the world's largest collection of U.S. Presidential Carriages. For military buffs, you can check out their collection of military gear, which Studebaker started supplying back in 1857.