What a way to close out the summer! There's fun to be had in all of Elkhart County's energetic cities and towns. Here are some suggestions: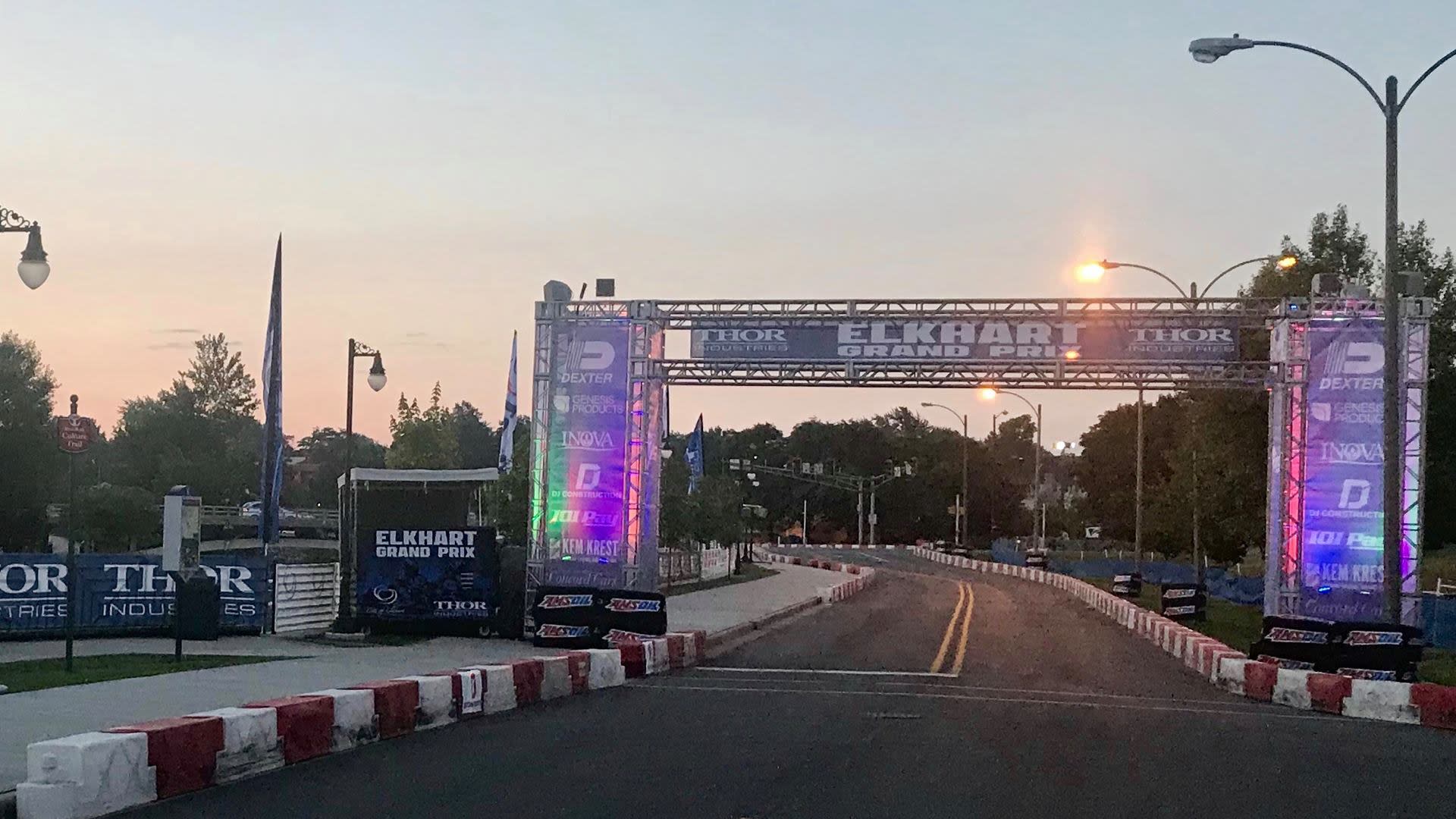 Elkhart Riverwalk Grand Prix
The thrill of street racing comes to downtown Elkhart with the Elkhart Riverwalk Grand Prix August 13-14, 2021. Go-karts will race a course that spans both sides of the downtown RiverWalk, including some exciting night races. The day won't be complete without a concert and cornhole tournament.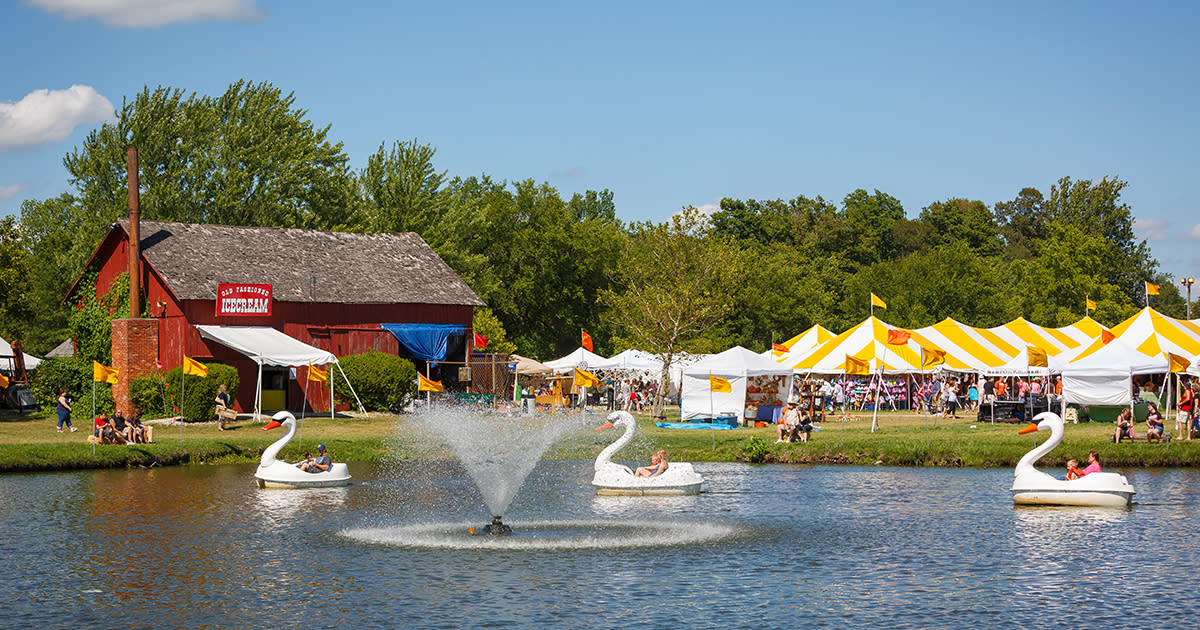 Amish Acres Arts and Crafts Festival
The finest artisans and crafters from around the country can be found August 5-8, 2021, at the Amish Acres Arts and Crafts Festival, a tradition for six decades. Browse for one-of-a-kind creations on the grounds of an historic Amish farmstead. Snack on the plentiful food vendors or plan a meal at The Barns FarmTable restaurant in the immense Restaurant Barn. 1600 Market Street, Nappanee, IN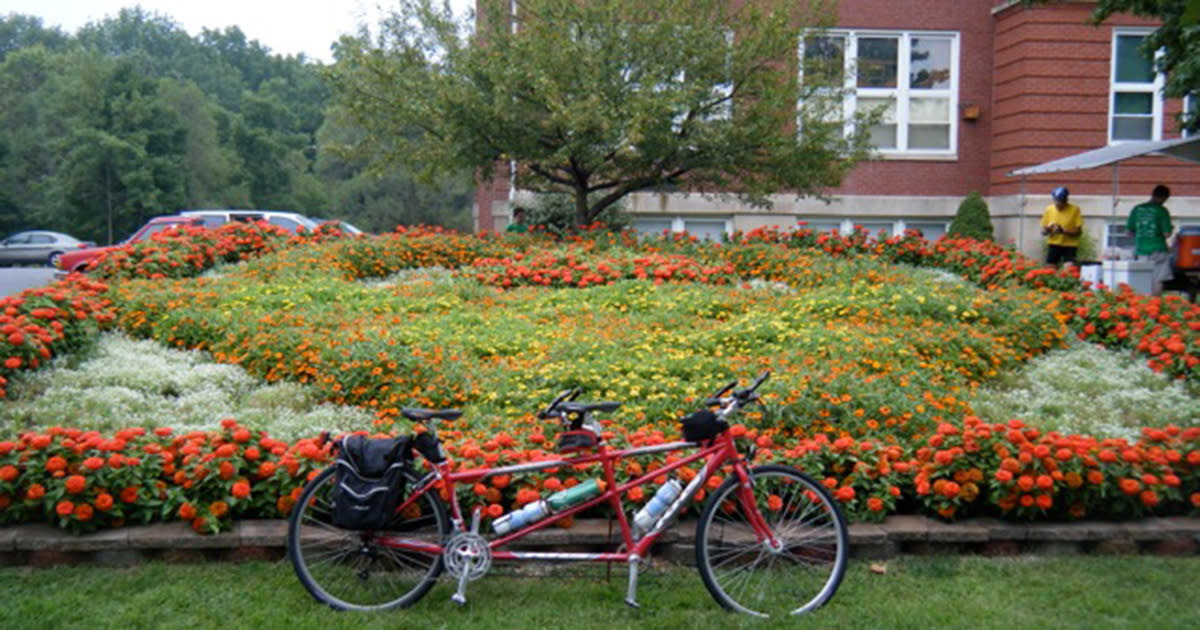 Bike Elkhart Quilt Gardens Ride
This annual favorite will be different because of the ongoing pandemic. Choose the route and starting point that's best for you and tour the gorgeous Quilt Gardens in Elkhart, Goshen, Nappanee, Middlebury, Wakarusa and Bristol. You have a two-week period to complete your route, or you can also download a video for your personal ride trainer. Have even more fun by completing the 64 tasks on the Scavenger Hunt.
Old Crow Medicine Show
Two-time Grammy Award winners Old Crow Medicine Show will take the stage at Blue Gate Performing Arts Center, 760 S. Van Buren St., Shipshewana, at 8 p.m. August 12, 2021. Getting their start in New York City, the folk group gained fame at MerleFest in Boone, North Carolina, more than 20 years ago. Old Crow Medicine Show's latest endeavor blends music, storytelling and dancing in the Hartland Hootenanny on YouTube.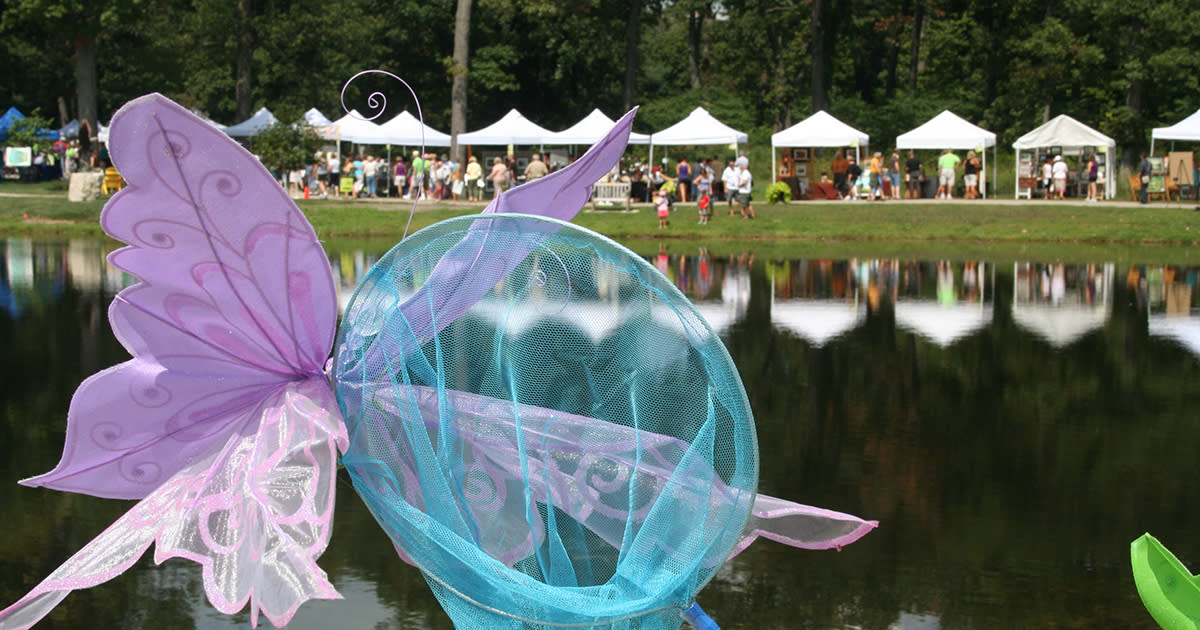 Taste of the Gardens
There are few better ways to spend a summer afternoon than at Taste of the Gardens at  Wellfield Botanic Gardens, 1011 N. Main St., Elkhart, from 11 a.m. to 6 p.m. August 22, 2021. Stroll the gardens while enjoying live music throughout the day, noshing on tasty bites from the Elkhart County area's most beloved restaurants. Even better, you can go home with one (or more) of the fabulous works on display from local and regional artists.
Middlebury Riverfest and the Regatta of Recyclables
The family will love this annual celebration of fresh water and the importance of the Little Elkhart River that flows through the town. For an additional highlight of Riverfest on August 28, 2021, join the Regatta of Recyclables by building a boat from the provided materials and race your vessel on the Little Elkhart at noon.
Beyond Wedgwood Blue
Iconic pottery in an historic setting? Sign us up. Through September 30, the Havilah Beardsley House, 302 E. Beardsley Ave., Elkhart, will present Beyond Wedgewood Blue, a special exhibition on the treasured Wedgwood pottery empire featuring rare and little-seen pieces and, of course, the pale blue Jasperware known around the world.
Want a way to soak up the last rays of summer, enjoy some good music and eat well while at it. Check out GBCo's free Wednesday evening and Sunday evening concerts for a great diversity of local and regional acts.