Elkhart
Baker's Nook 127 Easy Shopping Place Elkhart, IN 46516 (574) 970-7445
This locally owned café serves up homemade goodness handed down through generations past.  With so many delicious choices, it's sometimes hard to settle on just one.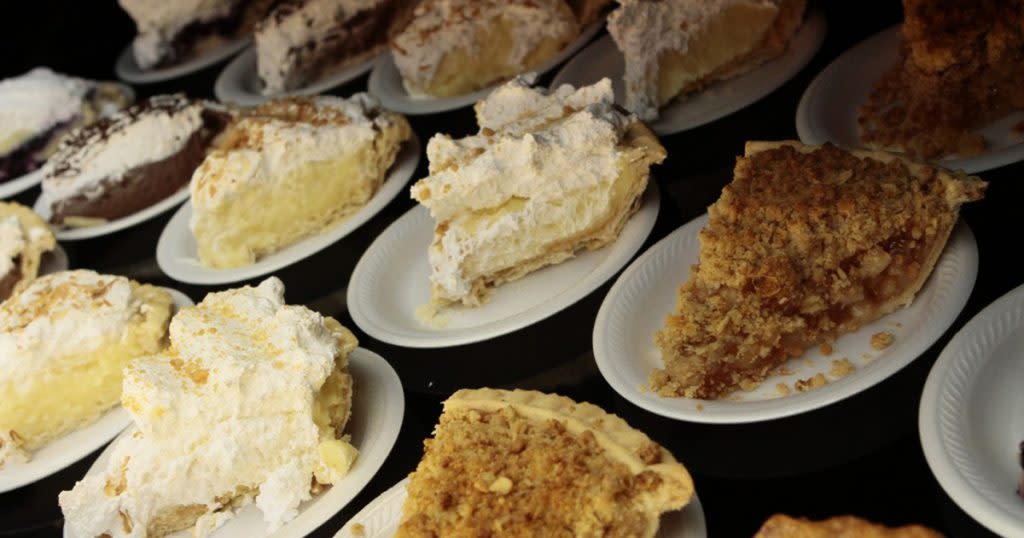 Goshen
South Side Soda Shop 1122 S Main St Goshen, IN 46526 (574) 534-3790 Featured on "The Food Network" and in "Gourmet" magazine. In-house bakery, daily specials, fresh seafood, chili, homemade soups, sandwiches & pie.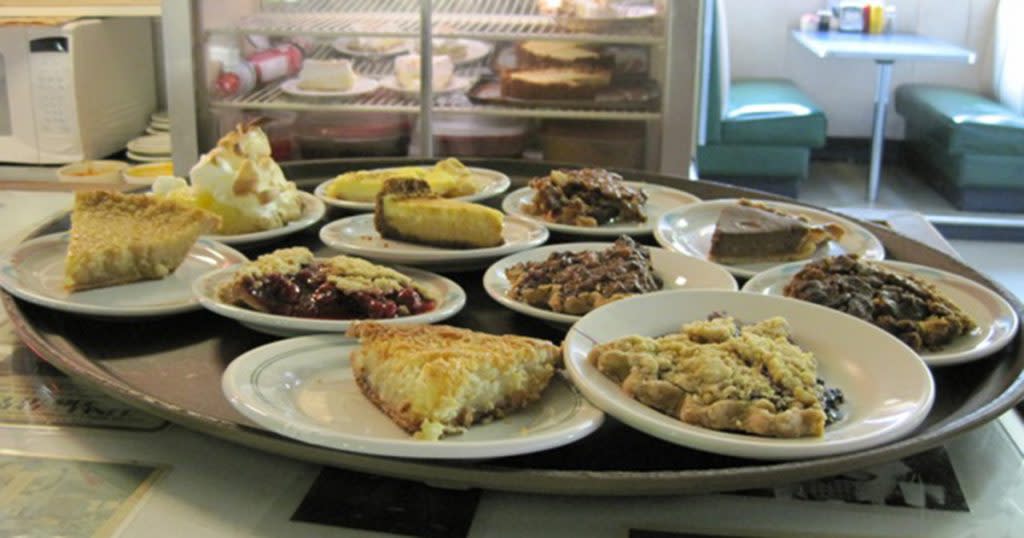 Middlebury
Das Dutchman Essenhaus Bakery 240 US 20 Middlebury, IN 46540 (800) 455-9471 Fill your basket with unique made-from-scratch favorites like apple butter or our own delicious noodles. Breads, rolls, cookies and over 30 varieties of pie are available fresh-from-the-oven.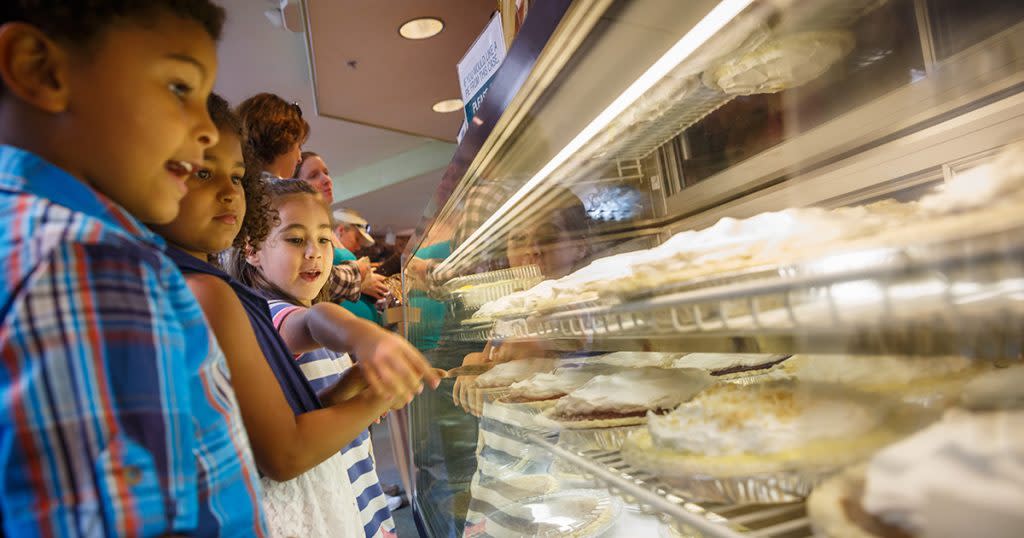 Country Lane Bakery 59162 CR 43, Middlebury, IN 46540 (574) 825-7918 Made-from-scratch bread, cinnamon rolls, cookies, pies and other delicious goodies! Also offers locally made noodles, apple butter, peach butter and peanut butter spread.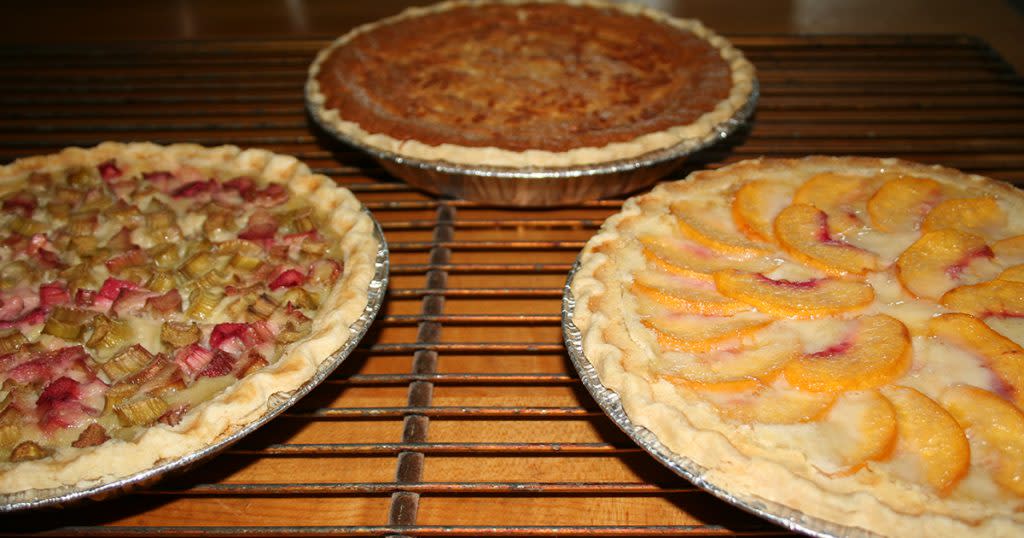 Rise 'n Roll 1065 N 1150 W Middlebury, IN 46540 (574) 825-4032 Famed for its cinnamon caramel donuts, mouthwatering pastries & crunch candies - cashew, pecan & nutty. Always serving free coffee and fresh samples. Halfway between Shipshewana and Middlebury on US 20.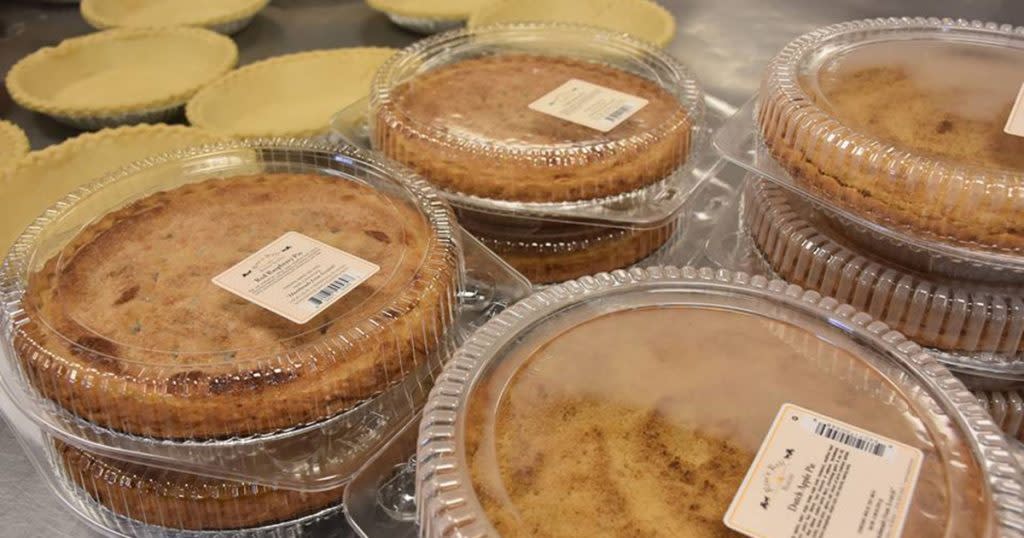 Village Inn Restaurant 107 S Main St Middlebury, IN 46540 (574) 825-2043 Amish handmade pies, daily specials, pizza and a whole lot of local charm. Serving breakfast, lunch and dinner.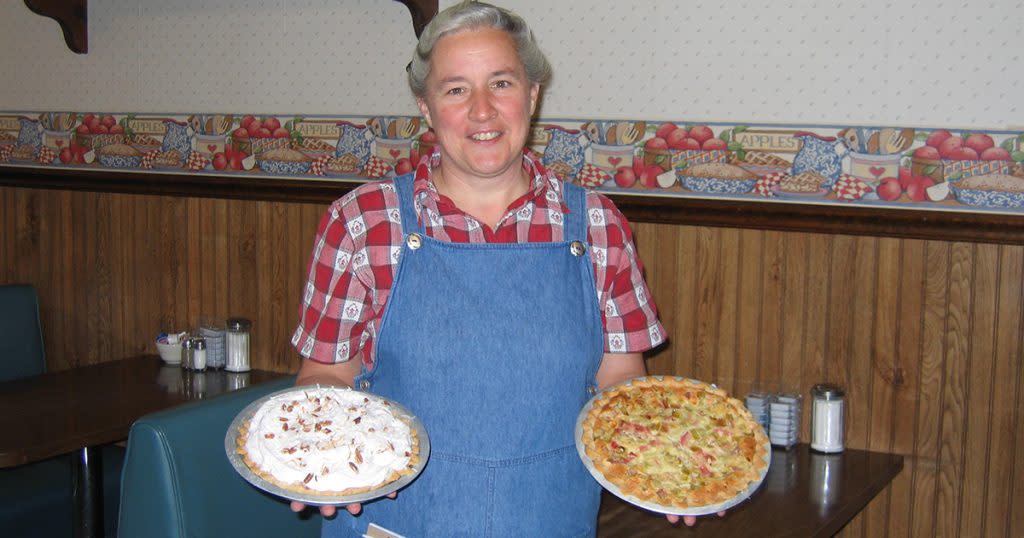 Nappanee
Nappanee Bakery and Treat Shoppe at Coppes Commons 401 E Market St Nappanee, IN 46550 (574) 773-0139 Nappanee's Bakery & Treat Shoppe specializes in making our baked goods the old fashioned way. Specialty items include pies, (shoestring apple, Bob Andy, peanut butter & chocolate), whoopie pies, (chocolate, pumpkin, oatmeal, mocha, red velvet, carrot, & chocolate peanut butter), cinnamon rolls, and wheat bread.