It's a great time to be outdoors with your canine companion. There are tons of things to do in Elkhart County along the Heritage Trail for you and your furry friend.
First thing that comes to mind, of course, is a stroll through the park. Elkhart has great parks for fun with your dog. The River Walk, which passes through downtown Elkhart and several parks including Island Park, is always popular. Goshen offers plenty of beautiful parks and trails that work for bicyclists as well as hikers and dog walkers. More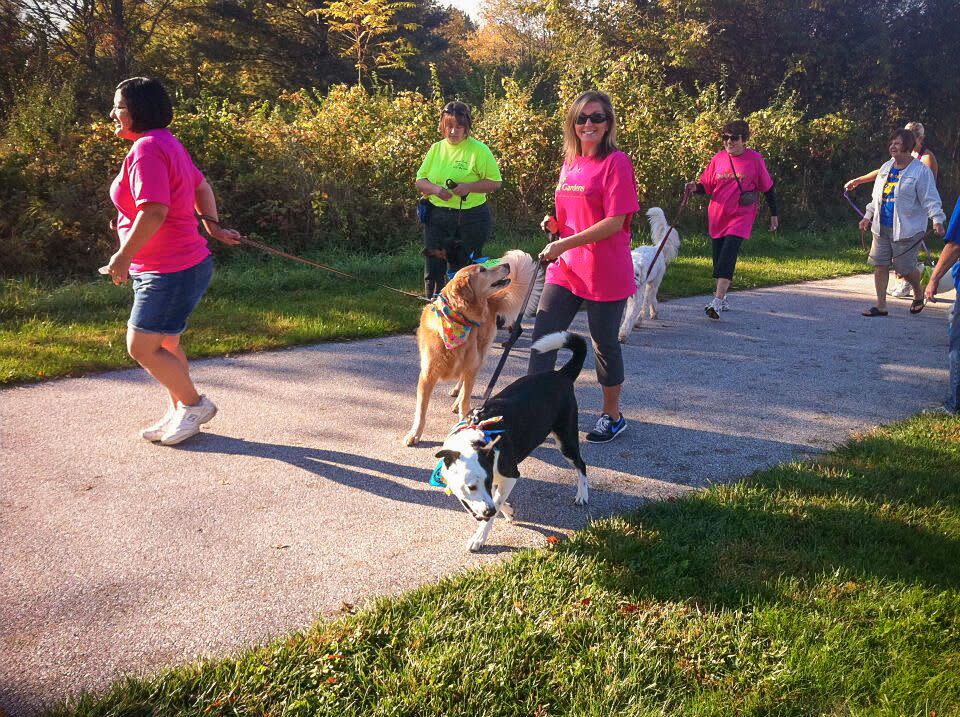 Then there are the county parks. Bonneyville Mill, near Bristol, has miles of well-marked, wooded paths that wind along small streams and lead around the parks oldest operating grist mill. The trails there may be more challenging for some as they travel up hills and down mulch covered walk-ways. Ox Bow County Park in Elkhart, offers plenty of flat, paved walkways as well as non-paved wooded trails.
Please keep in mind all city, town and county parks require that your canine companion be on a leash. And clean-up is a must!
More Pet-Friendly Experiences