RV
Welcome To The RV Capital Of The World!
Here, you can …
TOUR the RV manufacturers - Elkhart County RV manufacturers offer tours of their facilities.
Please call each manufacturer for updated information.
BUY your next RV - You can select from many models and price points (and aspire to that 45-foot coach with four pull-outs, three flat panel televisions, exotic wood paneling and granite countertops!).
REPAIR and UPGRADE your current RV or rummage through the area's many RV Parts & Salvage stores.
RV Rally Planners - Elkhart County an ideal site for your next RV rally. Download your FREE RV Rally Planners Guide
DID YOU KNOW …
– Elkhart County produces over 80% of all RVs built in the U.S. (More than eight in ten RVs shipped in North America are made right here)
– RV makers, suppliers and vendors create a $9.5 billion impact on Indiana's economy
– Around 1,000 new RVs leave Indiana factories each work day and are transported to dealers throughout the U.S. and Canada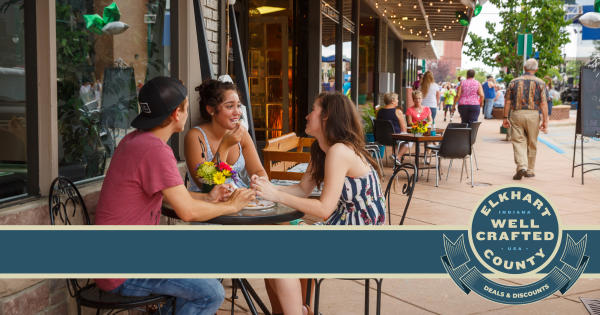 Enhance your visit with the Elkhart County Deals & Discounts Pass. Explore local dining, retail shops, fun attractions, and lodging option offers. Find details about each participating business, their location, and special offer. Simply sign up to access all currently available deals & discounts. Then have fun exploring Elkhart County, where the hand crafted welcome mat is always out!
Explore More Things To Do