Brown Bag Tour along the Heritage Trail Itinerary
$80 per person
Tuesday, June 13, 2023
8:30 a.m. Guide arrives at the Elkhart County 4-H Fairgrounds
8:45 a.m. Cardinal Motorcoach arrives at the Elkhart County 4-H Fairgrounds | Guide arrives at Fairgrounds
9:00 a.m.  Depart Fairgrounds
9:00a.m.-5:15 p.m.  Brown Bag Backroads Tour of Amish Country
We'll give each tour group member a "Brown Bag". As groups visit select, unique, locally owned shops along the scenic Amish Country backroads, they will get a special treat to fill their "Brown Bags". Sit back, relax, and observe the Amish lifestyle as you travel picturesque backroads of Northern Indiana. Step back in time and learn of the fascinating lifestyle of these "plain people".
With a knowledgeable guide hear about the area and the history, traditions, and customs of the Amish. You'll stop at 4 different Amish shops and get to know 2 local Amish entrepreneurs and see first-hand how they operate their unique enterprises. You'll hear the stories of friendly, hardworking people who use their special talents to create products and build businesses that serve the local community and beyond.
9:15 Visit Rise 'N Roll Bakery (gift)
1065 N 1150 W, Middlebury, IN 46540
(574) 825-4032
Welcome to the "out of this world" bakery famous in Amish Country for melt-in-your-mouth cinnamon caramel donuts. These soft and tender treats are covered with mounds of powdery cinnamon sugar, that literally melt in your mouth. You won't be able to stop with just the free sample! Stroll through the maze of goodies including their renowned cashew crunch, cheesy sausage loaf, fresh baked breads, pies and cakes plus jars of jams, jellies and condiments. Free samples & coffee! (please call 15 minutes prior to arrival to ensure hot and tasty coffee)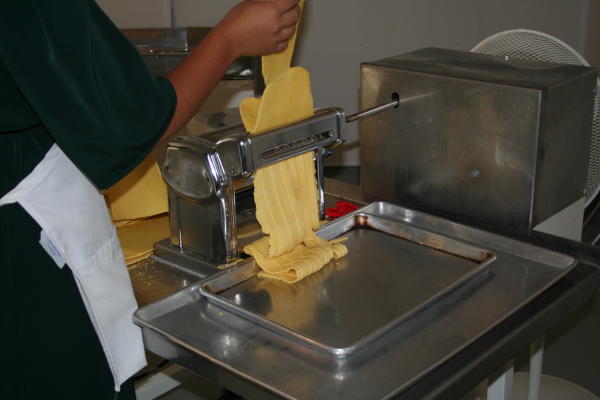 10:15a.m.-11:00a.m.  Visit the Dutch Country Market and Katies Amish noodles & see a Quilt Garden (gift)
Meet the Lehman family and their six children at this noodle making shop and Country Store. See how Katie's homemade noodles take shape right before your eyes. Watch honeybees at work in a glass hive. Shop for organic honey and other beehive products along with jams, salsa, popcorn and more.
11:15a.m.-12p.m. Silver Star Leather (gift)
Step into the rustic rural shop of Loren and Dorcas Yoder and the first thing that greets you is the irresistible aroma of finely cured leather. This is no assembly line. Hides hang from the walls; exotic skins drape Loren's workbench alongside tools for cutting, stamping, and sewing.
This Old Order Amish couple work with expertly tanned cowhides to rare skins like shark, python, eel, and alligator. All are designed with expert craftsmanship, making each piece a unique work of art and a durable testament to fine workmanship. Watch as custom belts are hand cut. Learn how the Yoder's seek out the best materials to fashion into belts, purses, wallets, and other leather goods. You'll leave with great memories and (we promise!) at least one piece of handcrafted perfection.
12:30p.m.-2:45 p.m.  Amish Wedding Feast at The Carriage House
It's a once of a lifetime experience feasting on a traditional Amish wedding dinner in the charming setting of "The Carriage House". Elaine and her son Seth explain what an Amish wedding day is like complete with this special meal that would be traditionally served by the Amish to their wedding guests. Groups see an Amish bride's wedding dress up close and hear the customary German Wedding song sung at an Amish wedding.
3:00p.m.-4:00p.m.  Meet an Amish Buggy Maker (no gift)
Despite what you've heard, the Amish do embrace technology. Meet an Amish buggy maker to learn about the new options available. Buggy tech keeps advancing, and buggy makers have become electricians and metalworkers to build in all the new tech you can't see under the traditional black paint. This special woodworker also builds Amish coffins for the local community.
4:15p.m.-5:00p.m.  Enjoy a visit to Teaberry Wood Products - Shop tour & demo (gift)