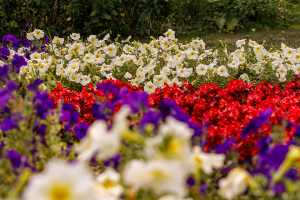 The Quilt Gardens are viewable from May 30 - September 15th. Sign up for the Passport and check in to win!
Read More
Quilt Gardens Passport
The Quilt Gardens...along the Heritage Trail joins quilting, gardening, and art into a one-of-a-kind event featuring more than a million vibrant blooms, 15 gigantic gardens, and 25 hand-painted, super-sized murals, all free to see!
Every Quilt Garden and Quilt Mural has its own intricate pattern, many are original designs, and each has its own unique story. Each of our unique communities that host Quilt Gardens and Quilt Murals have their own special character and fun finds you'll want to explore.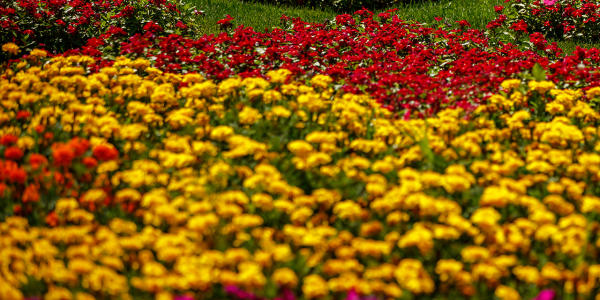 Visit all Quilt Gardens & Mural sites & get a FREE Gift!

Use the Quilt Gardens Passport to explore quilt-inspired gardens and hand-painted, quilt-themed, super-sized murals throughout the communities of Bristol, Elkhart, Goshen, Middlebury, Nappanee, and Wakarusa.
Check in at all Quilt Garden and Quilt Mural locations to win a FREE Well Crafted Goody Bag!
The Quilt Gardens Passport is a FREE digital pass you can access from your smartphone. Use it to check in to Quilt Garden and Quilt Mural locations between May 30 and September 15, and we'll give you a FREE Well Crafted Goody Bag!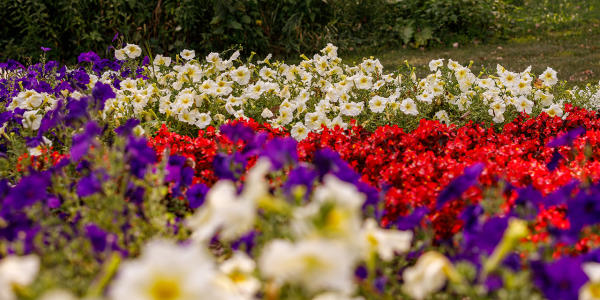 Register Now! Today (Or Any time)
Visit QuiltGardens.com to sign up for your digital pass. You can sign up for it anytime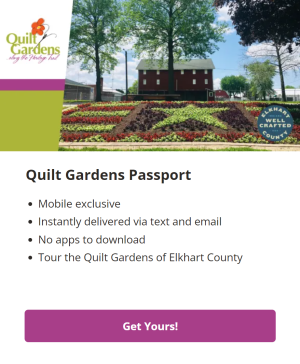 Instructions
Get Your Pass
This mobile exclusive passport is a collection of Quilt Gardens and Quilt Murals located throughout Elkhart County, Indiana.
Receive Text
Your passport will be instantly delivered to your phone via text and email and is ready to use immediately! There is no app to download. Your pass can be saved to your phone's home screen for easy one-tap access.
Check In
When visiting a participating garden, make sure your location services is turned on and check-in to the participating garden by being within a 0.25-mile radius of the location.