Warm summer nights are meant to be spent outdoors enjoying live music with family and friends. Here are some of the top places and events to check out in Elkhart County.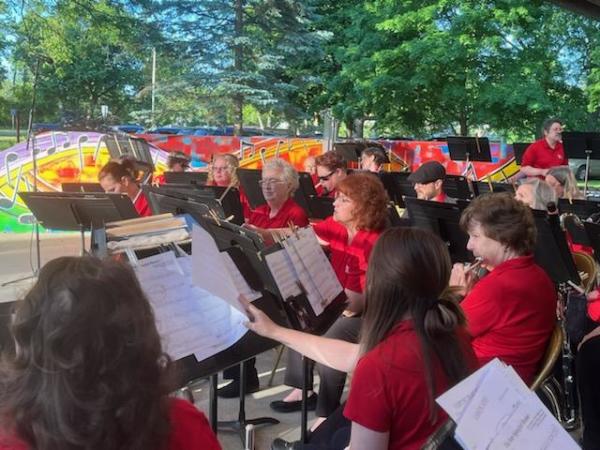 Music series
Curbside Concerts, Elkhart Public Library, 7 p.m. Friday evenings through June 16, 2023
Goshen Brewing Company, Wednesday evening concerts start at 7 p.m. are free, some Sunday concerts are ticketed events
Groovin' in the Gardens, Wellfield Botanic Gardens, Elkhart, 7 p.m. Thursday evenings from June 22, 2023, to August 24, 2023
Music on the Deck, Fruit Hills Winery & Orchard, Bristol, 2 p.m. Sundays in the summer
Summer Concert Series in McNaughton Park, 701 Arcade Ave., Elkhart, featuring the Elkhart Municipal Band, 8 p.m. Tuesdays through August 8
Lerner on the Lawn, during Elkhart ArtWalk, Central Park, 6 p.m. fourth Thursdays through October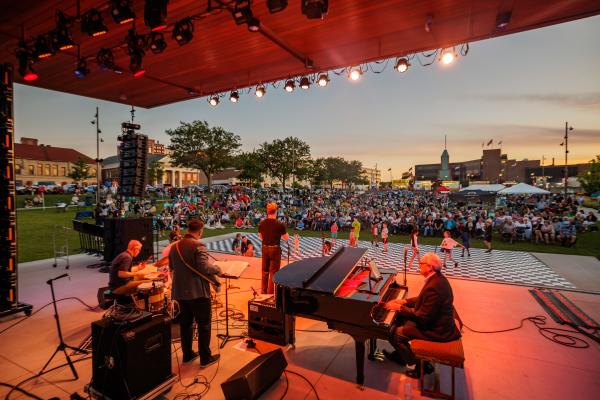 Music festivals and events
Elkhart Jazz Festival, downtown Elkhart, June 22-25
Rhapsody Arts & Music Festival, Island Park, Elkhart, June 9-10
Music venues
Blue Gate Theatre, Shipshewana
Lerner Theatre, Elkhart
Goshen Theater, Goshen
Round Barn Theatre, Nappanee
Schedules at music venues are updated frequently. Check their websites for the most up-to-date information.
Check out our events calendar here: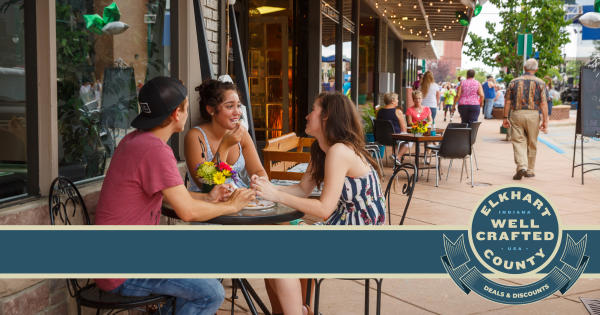 Enhance your visit with the Elkhart County Deals & Discounts Pass. Explore local dining, retail shops, fun attractions, and lodging option offers. Find details about each participating business, their location, and special offer. Simply sign up to access all currently available deals & discounts. Then have fun exploring Elkhart County, where the hand crafted welcome mat is always out!