Skip the dinner table. Everyone knows food tastes better in the great outdoors. Here are some of our favorite places to unpack the picnic basket.
Lunch on the river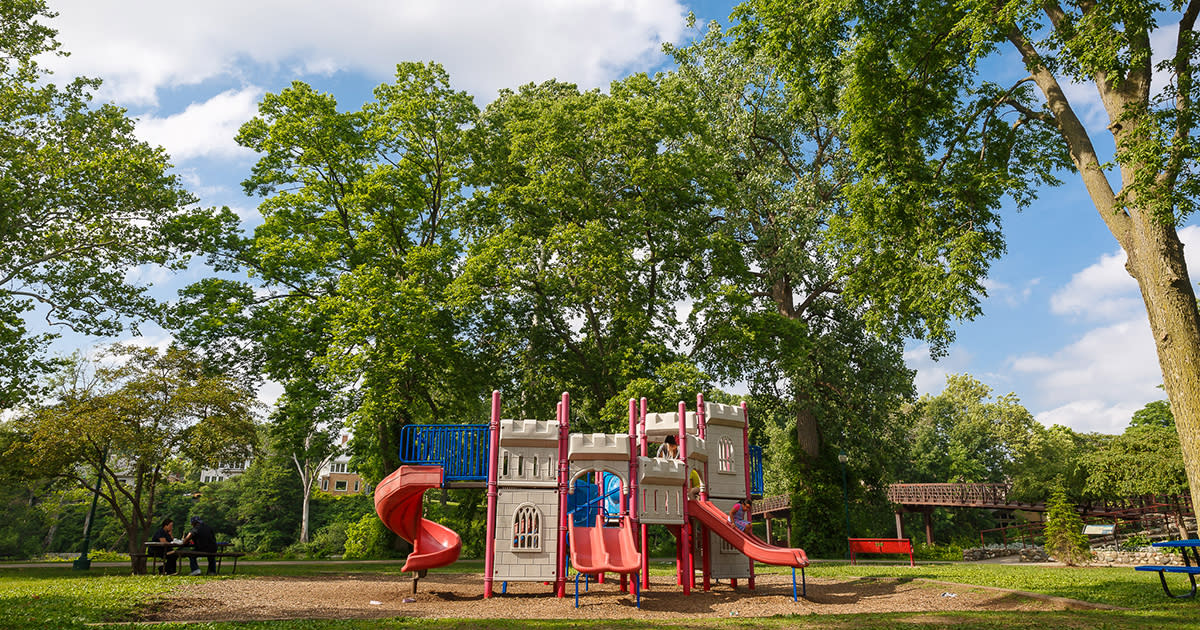 Where else can you be surrounded by natural beauty and a thriving urban center? It's here at Island Park, where the Elkhart River joins its bigger cousin, the St. Joseph River, in downtown Elkhart. Your picnic will include stunning lake views and a pleasant walk across one of three footbridges to get there. Don't feel like packing a picnic? Being in downtown Elkhart means you're close to many restaurants and a grocery store.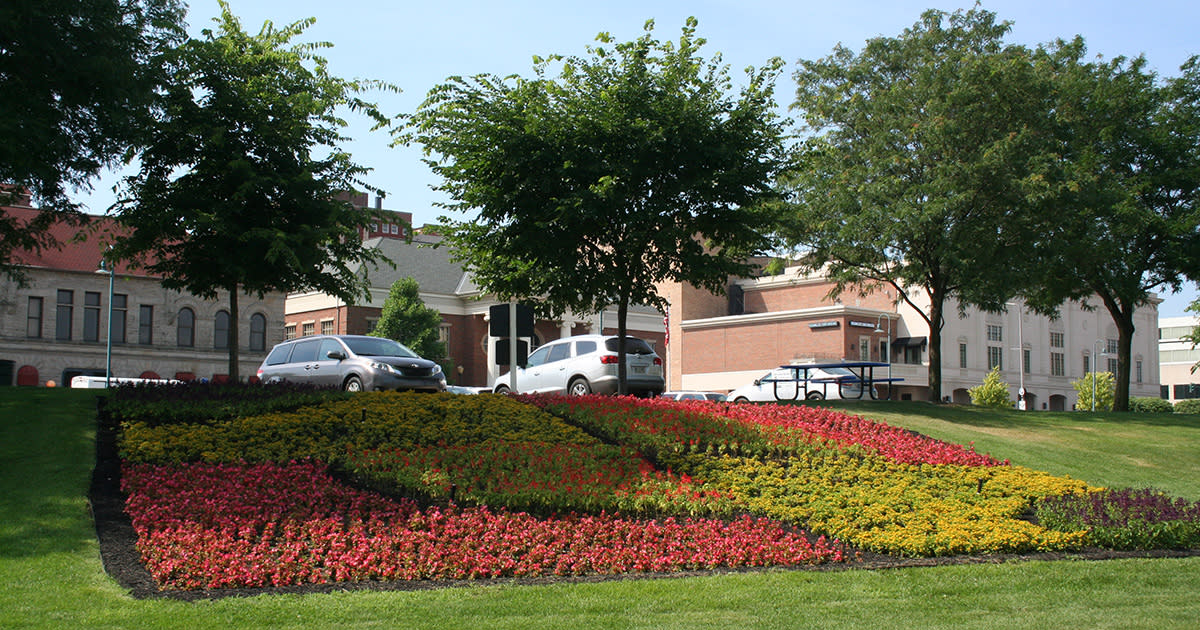 For people-watching opportunities, there's Central Park nearby. (If you're lucky, a food truck might be parked when you get there.)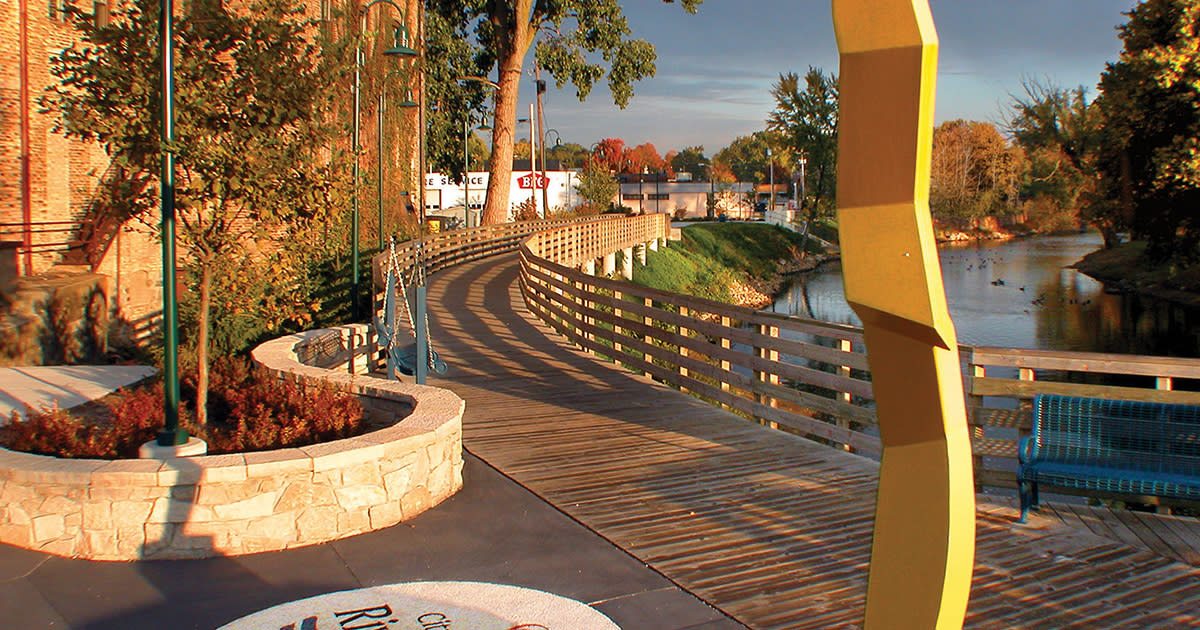 In between Central Park and Island Park is the gorgeous RiverWalk. There are plenty of picnic tables and benches in case you didn't bring a blanket.
Meal by the old mill
Start with the beautiful and historic grist mill at Bonneyville Mill County Park near Bristol. You can't resist snapping one or five photos or more of this slice of Elkhart County history. We don't know anyone who can resist; it's just the most-photographed spot around here!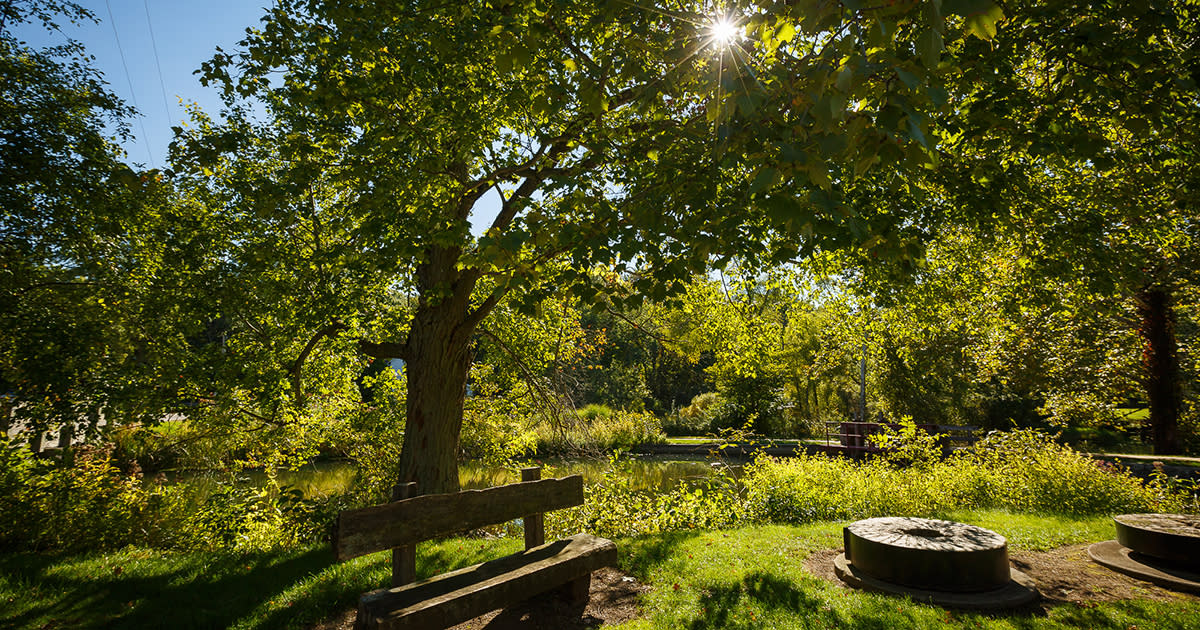 The park's majesty doesn't end with the mill. Over 222 rolling, hilly acres, you'll find picnic shelters nestled among the trees, hiking trails to delight all ability levels, and a mountain biking trail.
Where history and beauty meet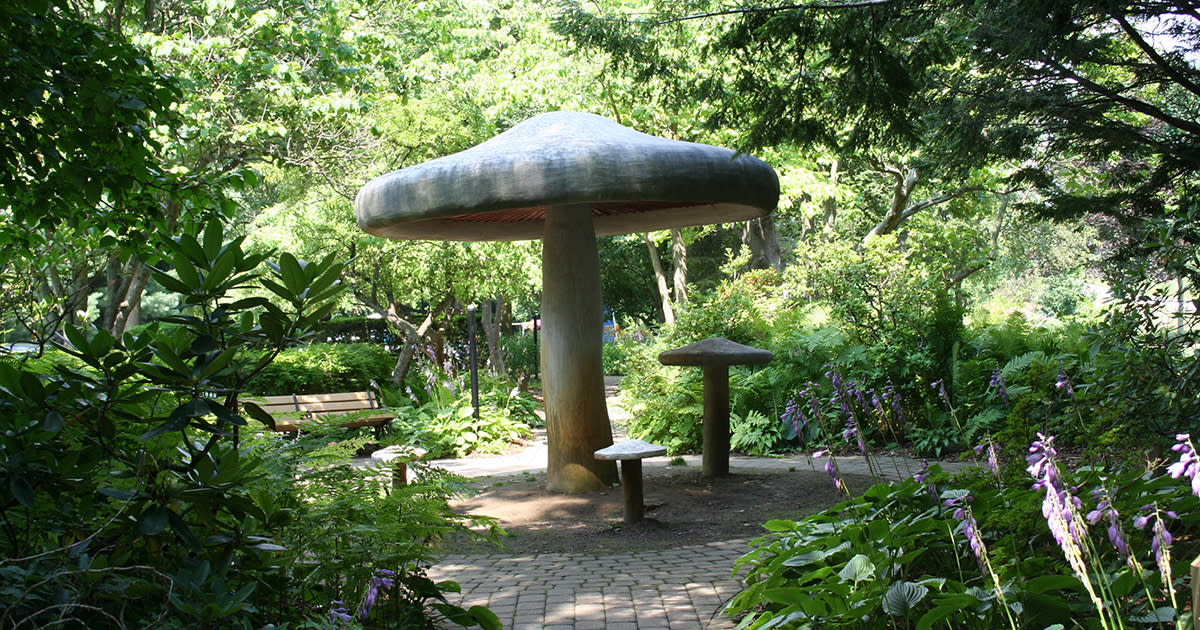 Krider World's Fair Garden Park is the best of both worlds. It's lush landscaped gardens, which includes one of the 18 Quilt Gardens in Elkhart County, are a sight to behold. The gardens are also a living tribute to Krider Nurseries, which created most of the garden features for the 1933-34 World's Fair in Chicago.
Take it all in from the pavilion or meditate by the pond. Either way, you'll have a wonderful picnic.
Water views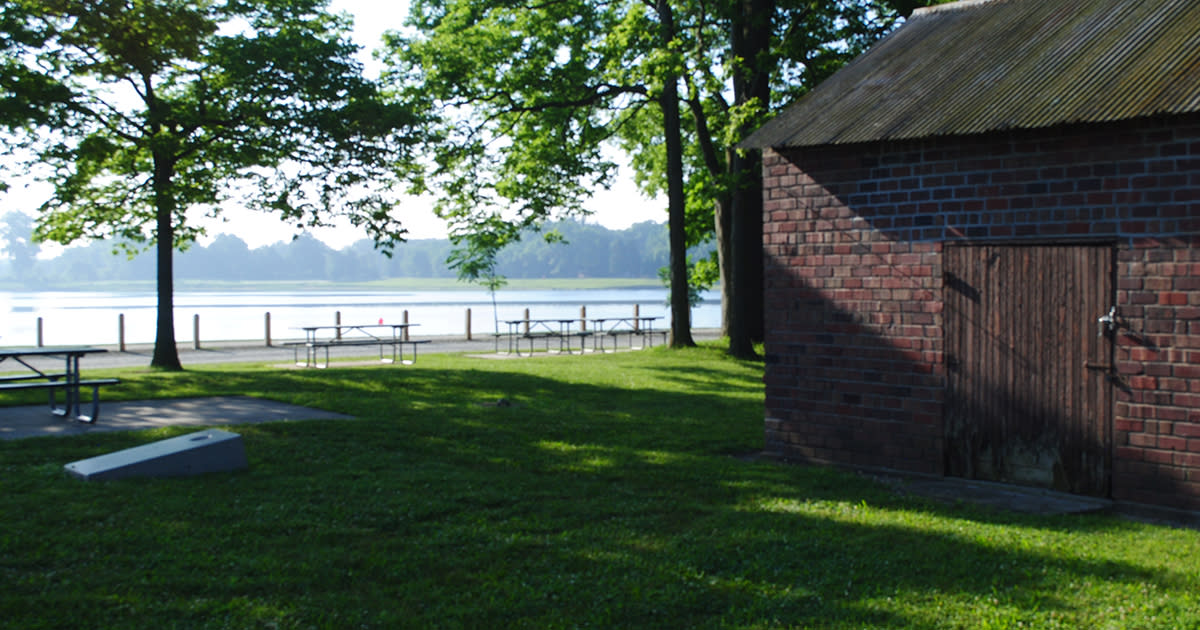 Not far from the heart of Goshen is a sight that will take you out of the city. Fidler Pond Park's broad water vistas invite you to stroll its trails, rent a canoe or kayak, or simply enjoy the view from benches lining the shore.