Get in the Christmas Spirt!
Whether you're planning a trip to visit family or need a quick get away from the city, the stage is set for a great experience in Elkhart County! Catch a production at The Lerner, The Round Barn Theatre, Heritage Hall, Bristol Opera House, Blue Gate or The Michiana Events Center
There's much great entertainment to get you into the holiday spirit along the Heritage Trail.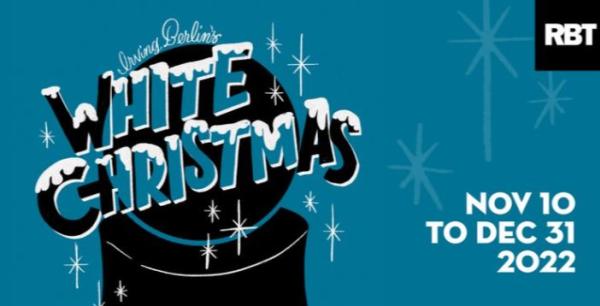 White Christmas
The Round Barn Theatre
November 10 – December 31, 2022
Based on the beloved, timeless film, this heartwarming musical adaptation features 17 Irving Berlin songs and a book by David Ives and Paul Blake. Veterans Bob Wallace and Phil Davis have a successful song-and-dance act after World War II. With romance in mind, the two follow a duo of beautiful singing sisters en route to their Christmas show at a Vermont lodge, which just happens to be owned by Bob and Phil's former army commander. This dazzling score features well-known standards such as "Blue Skies," "I Love A Piano," "How Deep Is the Ocean" and the perennial title song, "White Christmas."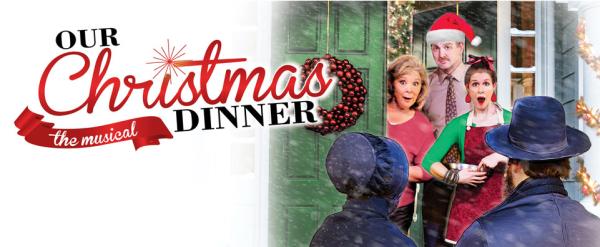 Our Christmas Dinner
Blue Gate Performing Arts Center
November 4, 2022 – January 7, 2023
Expect the unexpected when an unlikely mix of strangers and kinfolk are thrown together in the middle of a snowstorm.  Our Christmas Dinner is a hilarious look at family tradition, holiday expectations, and the real meaning of Christmas.  A heaping scoop of humor, a slice of family memories, and some unexpected surprises all serve up The Most Wonderful Meal of the Year!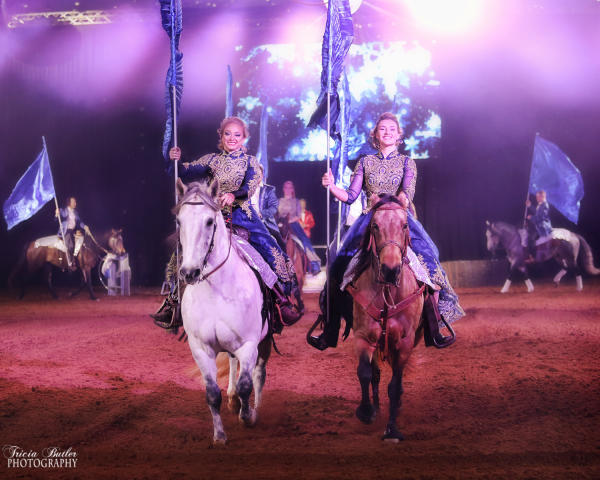 Noel!
December 9, 2022 - December 17, 2022
December 8, 2023 - December 16, 2023
Endless excitement returns to the MEC in Shipshewana with an uplifting Christmas show filled with exciting acrobatic equestrian performances, high flying aerial adventures, amazing singers and dancers, incredible specialty acts and heartwarming Christmas scenes that will take you back to the Christmases you remember as a child. "Noel!" is two full hours of nonstop Christmas excitement.
This amazing and uplifting two hour show features nonstop Christmas excitement filled with equestrian adventures of all kinds. Noel features some of the most beautiful horses anywhere, along with incredibly talented riders from all around the world.  This show is destined to become a new Christmas tradition for your family or group.  

Premier Arts: Elf the Musical
December 16, 2022 - December 18, 2022
Based on the beloved holiday film, this hilarious fish-out-of-water comedy follows Buddy the Elf in his quest to find his true identity. Buddy, a young orphan, mistakenly crawls into Santa's bag of gifts and is transported to the North Pole.
The would-be elf is raised, unaware that he is actually a human until his enormous size and poor toy-making abilities cause him to face the truth. With Santa's permission, Buddy embarks on a journey to New York City to find his birth father and discover his true identity. Faced with the harsh realities that his father is on the naughty list and his half-brother doesn't even believe in Santa, Buddy is determined to win over his new family and help New York remember the true meaning of Christmas.
Check out our Events Calendar for more.