Remember when it would be just you and your girlfriends for an afternoon?
Leave behind the daily grind for a few days of bliss with your besties. The energetic vibe of Elkhart County's classic small towns and urban enclaves will be just what you and your girlfriends need to feel refreshed and relaxed. Soak in our vibrant arts scene and make some memories to last a lifetime.
From scrumptious handmade treats to home-cooked favorites to the perfect cocktail, it's all well crafted here in Elkhart County.

Downtown Elkhart's Hotel Elkhart and the Gateway Mile shops and restaurants
Downtown Elkhart's Gateway Mile is a walkable mile filled with inviting sites and stops. Stay right downtown at the newly opened Hotel Elkhart. Discover locally owned shops, restaurants, museums and more. Take in live music and good times at unique venues and pubs. Sip some suds at a home-grown microbrew, enjoy a glass of wine or a refreshing wine slushy at a winery or indulge in a sweet treat of delicious homemade ice cream.
Along the way, discover outdoor art in urban settings, indoor places with storied pasts, gorgeous gardens and eclectic events, all connected by Elkhart's scenic RiverWalk and three unique districts. There's so much more to explore along the Gateway Mile.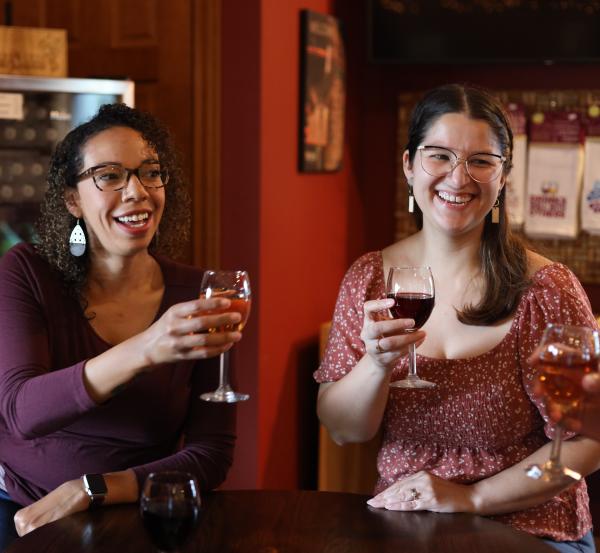 David & Michelle Muir invite you to join their family inside their wine tasting room at Fruit Hills Winery in the scenic fruit hills of Bristol. Featuring several varieties such as Riesling, Cabernet and Traminette (Indiana's signature wine). Hear the Vintner stories and history on each tone and note of wine they make on site. Any group size. (574) 848-9463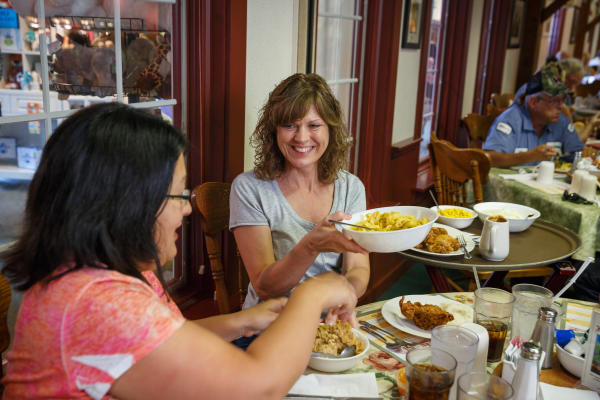 Escape in the Country and have fun on the Das Dutchman Essenhaus campus
Welcome to Das Dutchman Essenhaus, home of Indiana's largest restaurant and a peaceful escape in the country which offers a unique combination of dining, lodging and shopping opportunities. Manicured grounds invite a leisurely stroll or perhaps relax on a horse drawn carriage ride around the immaculate grounds, play a round of miniature golf, or go shopping in one of several Village Shops all on the same facility grounds. Shop for quilts, baked goods, home décor, ladies apparel, Vera Bradley, jewelry and more. 
Dine on traditional family recipes passed down through generations either ordering off the menu, by enjoying the all-you-can-eat Buffet, order off the menu or the popular famous family-style meal.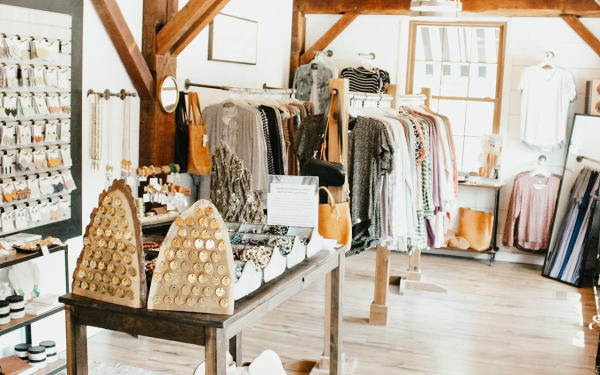 Find new fits at fashion boutiques
You can freshen up your look with a fun-filled afternoon trying on new outfits. Linton's Enchanted Garden goes beyond garden décor and supplies, with an extensive collection from hand-selected designers from the U.S. and Italy. Stephenson's has been the epitome of customer service for nearly 100 years, with a team of experts who know fashion inside out. The Mustard Seed Marketplace is a one-stop shop for fashions, accessories, and home goods.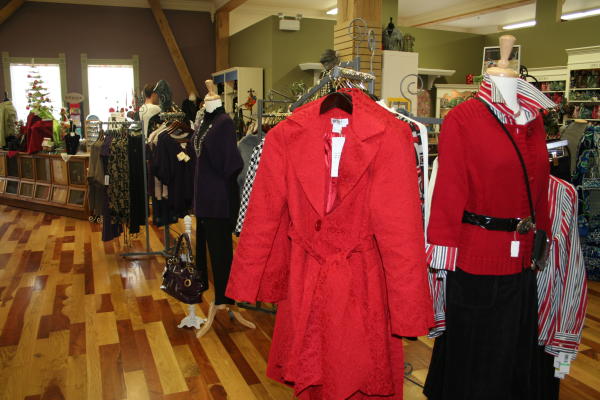 Shopping in downtown Shipshewana at the Davis Mercantile
Visit downtown Shipshewana where the streets are filled with shops & stores filled with crafts, apparel, food, quilts, jewelry, handbags, home décor and art. Wander and explore for your favorite find and "must have" memory to take home.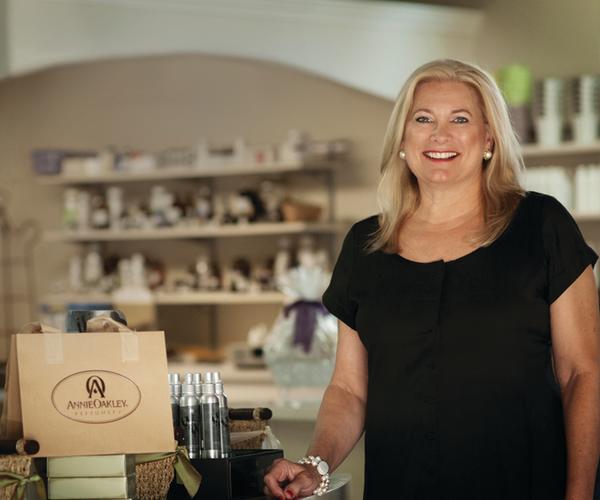 At the Annie Oakley Perfumery Studio, learn the enchanting story of how a fragrance and its brand is born on this fun adventure through this perfumery. Meet perfumer and owner Renee Gabet as you take a walking tour thru the perfumery process including the bench lab where fragrances are created and blended to bottling and distribution. See perfumes being hand-made and have an amazing sensory experience including some rare and vintage essences.  Sample more world class fragrances and essences in the gift shop after your tour and perhaps even create your own signature personalized fragrance just for you! Call for availability & pricing based on group size. (260) 894-7219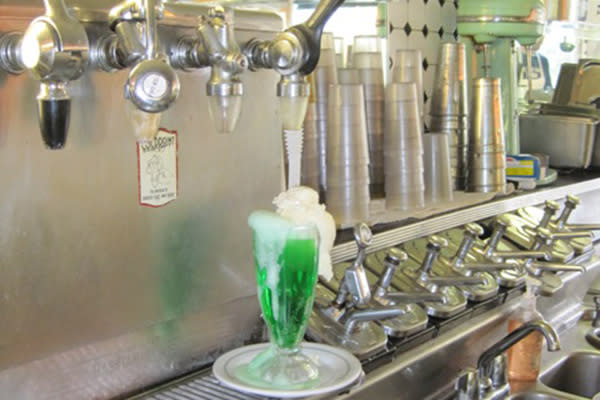 Dine in a restored diner with dining car & a 1940s soda fountain on classic American eats, shakes & malts. Featured on The Food Network "Diners, Drive-ins and Dives" and in Gourmet magazine. In-house bakery, daily specials, fresh seafood, chili, homemade soups, sandwiches & pie. 
Groups of 10 or more and need help planning? Call 800.262.8161