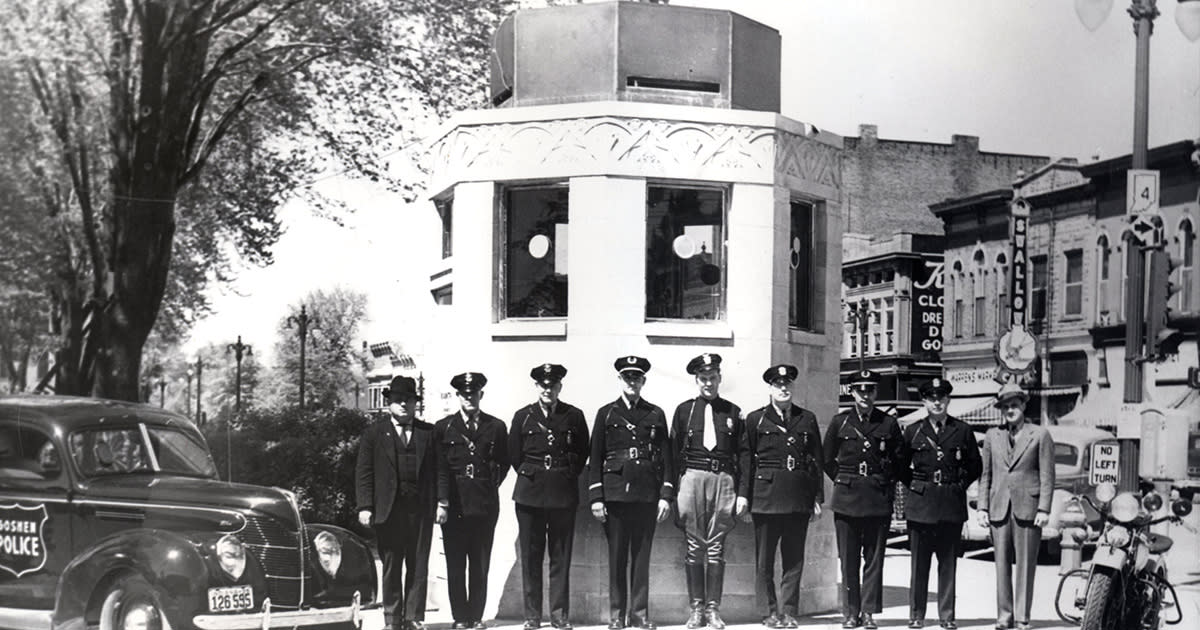 Although our Amish residents reject having telephones in their homes, it is common for them to have cellphones.
 
Das Dutchman Essenhaus in Middlebury is Indiana's largest restaurant and cooks over 3,600 chickens per week.
 
Alka-Seltzer was created in Elkhart and it's the birthplace of "Speedy."
Every letter in Nappanee appears exactly twice.
When North Side Gymnasium in Elkhart was opened on November 24, 1954, the facility was the largest high school gym in the United States, seating 8,200 at the time
Elkhart County is home to numerous famous sports figures including Shawn Kemp, Goshen, a six time NBA all star; Rick Mirer, Goshen, a 2nd round NFL draft pick in 1993, and Lindsay Benko, Elkhart, a two-time Gold and Silver Olympian in swimming.
The little police bunker on the corner of Lincoln and Main in downtown Goshen was built to protect the city's banks from the likes of John Dillinger. It was never used.
Hand-dipped chocolate turtles from Olympia Candy Kitchen in Goshen were served during President George H. W. Bush's inauguration.
Back in 2009, a high speed police chase at 3am took the perpetrator and the police right through the middle of the petunia packed Quilt Garden at Amish Acres in Nappanee.
The biggest event, by far, in Elkhart County is the Elkhart County 4-H Fair, a nine-day event that is one of the largest county fairs in the United States.
Elkhart County is the center of pontoon boat manufacturing with over 50% of the boat inventory produced by four of the nation's top boat manufacturers located in Elkhart and New Paris.
Colonel C.G. Conn, whose Elkhart-based company once produced most of the world's band instruments, started his instrument empire back in 1876 when he developed a process to vulcanize rubber to metal and began manufacturing his revolutionary rubber mouthpiece.
Bristol is the Corndog Capital with 1.1 million stick corn dogs and 2.9 million mini corn dogs made daily which equals over 78 million pounds of corn dogs a year.
Explore Things To Do in Elkhart County