Ready for a spin? Come along with us for some of the best bike rides in Elkhart County.
Pumpkinvine Nature Trail
Trailheads in Goshen, Middlebury and Shipshewana
It's one of the best rails-to-trails routes in Indiana and it's got everything - rolling woodlands, prairies bursting with wildflowers in season, marshes teeming with wildlife. Oh, don't forget to grab a piece of pie or a tasty craft brew (if you're of age). Both can be found just off the trail.
Download your guide to the Pumpkinvine here
River Greenway Trail
Elkhart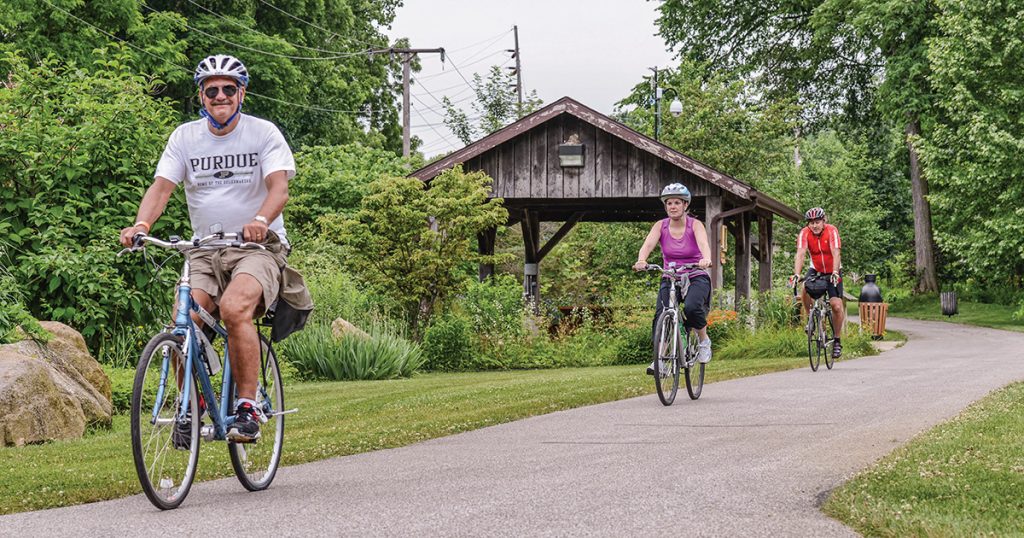 Start in the heart of downtown Elkhart and end in a lush river greenscape along the banks of the Elkhart River. Can you believe the quiet solitude of the river and the bustling downtown of coffee shops, galleries and trendy bars are literally miles apart? Get a detailed map of this amazing route
Goshen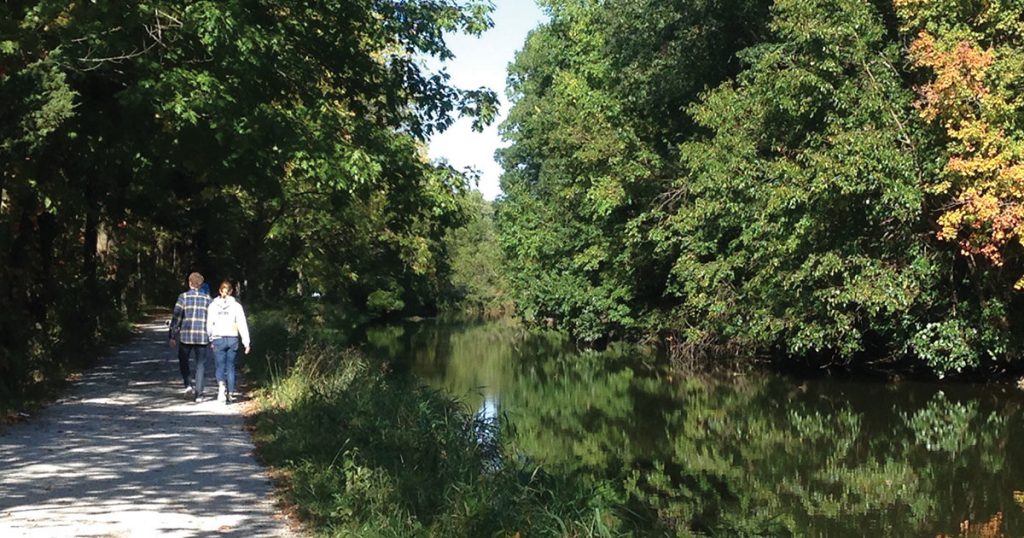 With 30 miles of interconnected trail, Goshen delivers plenty of sights for bicyclists. Explore the neighborhoods lining the Millrace Canal Trail, stop for a break at the Goshen Dam Pond or hike around the urban forest nearby, and make your way back downtown through a trail that snakes through Goshen College. Quench your thirst with a frosty soda, craft brew or cocktail at Goshen's unbelievable array or restaurants.
Pick your trail from the Millrace Canal, Winona Interurban Railway Trail, MapleHeart or Pumpkinvine
Ridge Run Trail
Middlebury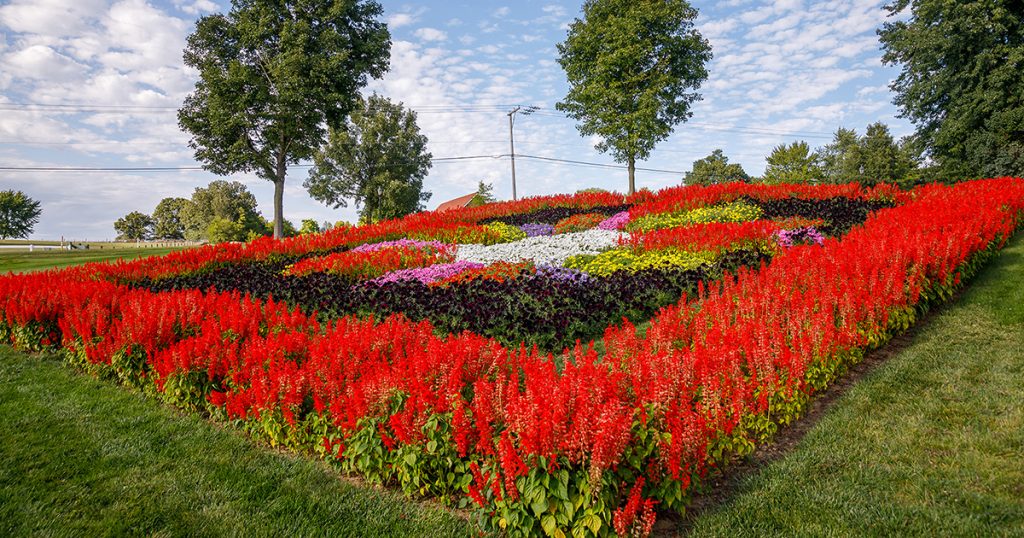 It's a spur off the Pumpkinvine Nature Trail. Access it near the U.S. 20 underpass, but what treasures await at the end. Indiana's largest restaurant is at the end, with Amish home-style favorites, pies and pastries, an inn and shops, and a nearly 3,000-square-foot Quilt Garden!
Complete guide to biking and walking trails in Elkhart County.