Enjoy the spring splendor of blooming flowers, lush landscapes and fragrant atmosphere throughout Elkhart County.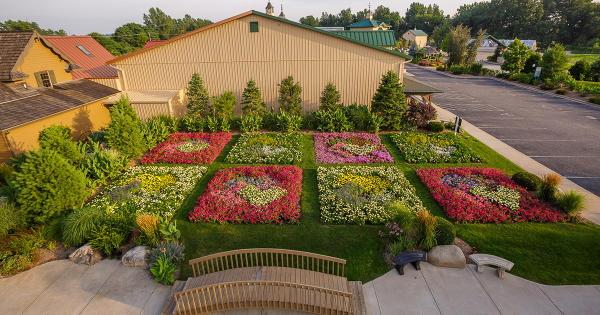 Quilt Gardens along the Heritage Trail
May 30 - September 15, annually
The Quilt Gardens along the Heritage Trail joins quilting, gardening, and art into a one-of-a-kind event featuring more than a million vibrant blooms, gigantic gardens, and hand-painted, super-sized murals.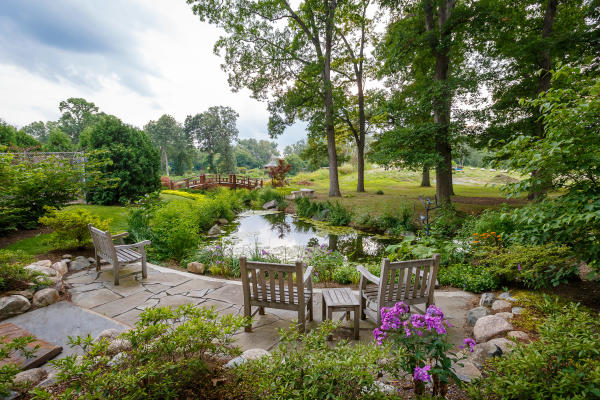 Wellfield Botanic Gardens
1011 North Main St. Elkhart, IN. Open 7 days a week! 10 - 6 p.m.
Wellfield Botanic Gardens features over 20 themed garden areas, including a Children's Garden and a Japanese "Island Garden." Wellfield's 36 gorgeous acres include 18 acres of lakes, streams, waterfalls and other water features.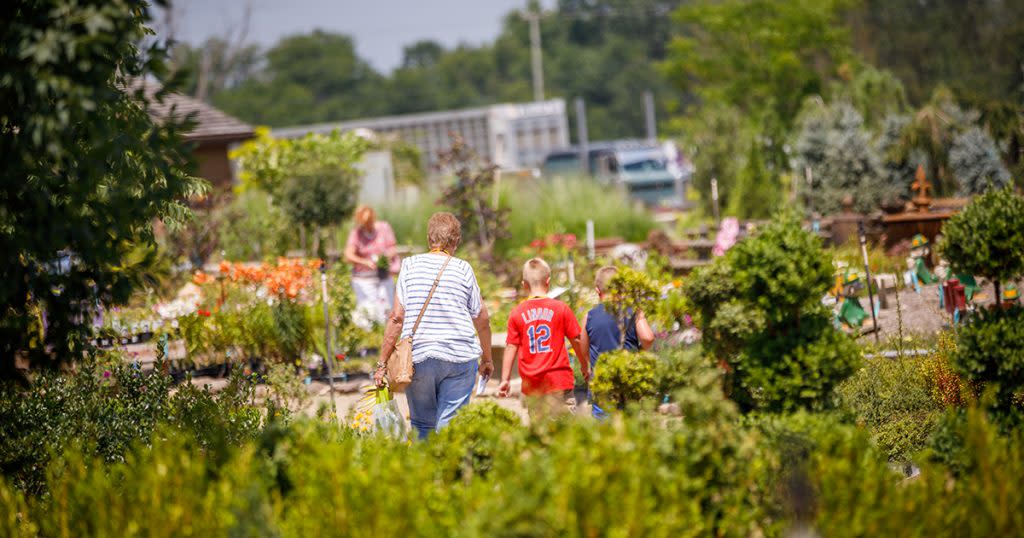 Linton's Enchanted Gardens
315 County Road 17, Elkhart. Open daily.
Speaking of paradises, Linton's Enchanted Gardens is often called the "Disney of garden centers." Lose yourself in Linton's nine acres of rare and unusual plants, including a greenhouse with all that you need to spruce up your yard. Bring the kids, who will fall in love with the enchanted gardens with hours of fun from a petting zoo to train and interactive activities.
Add to the experience at upcoming special events such as the Plant May-nia Sale, Red, White and Bloom Sale, Spring Carnival, and more!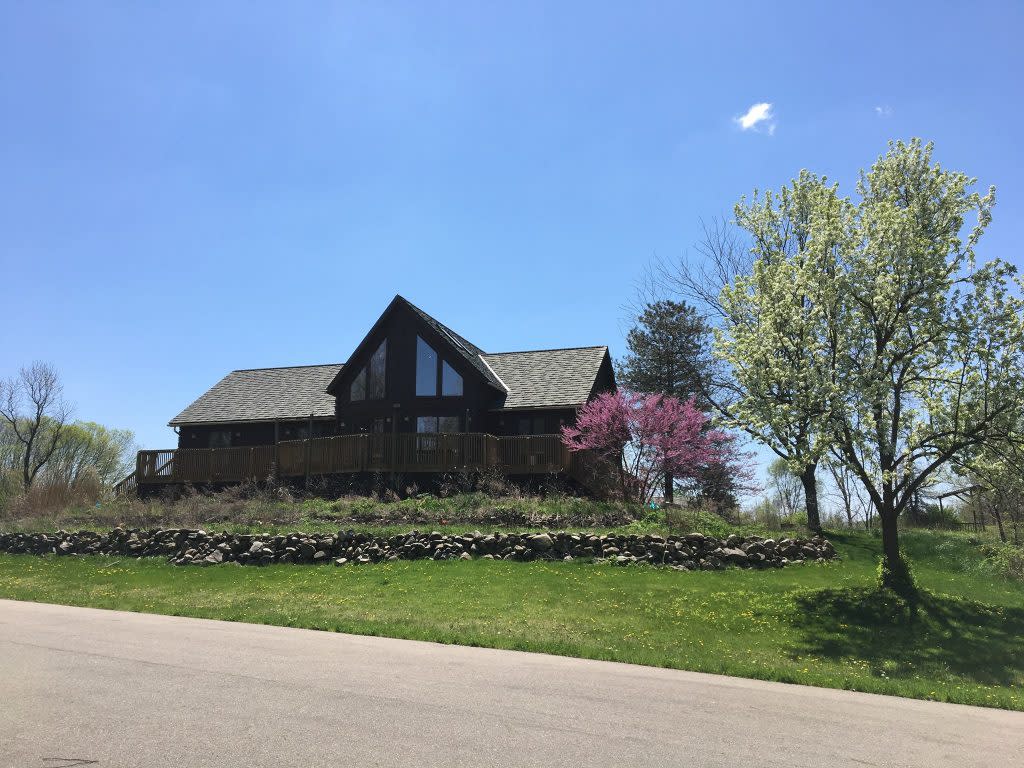 Signs of Spring at the Elkhart Environmental Center
Elkhart Environmental Center , 1717 E. Lusher Ave., Elkhart

Over 66 acres of dedicated trails, prairie grass, wetlands, and riverfront. Visitor's Cabin open Monday - Friday 8am - 5pm; trails open daily from dawn to dusk.

Be sure to check out the Visitors' Cabin and search our trails for singing birds, emerging wildflowers, budding trees, and more. More Info.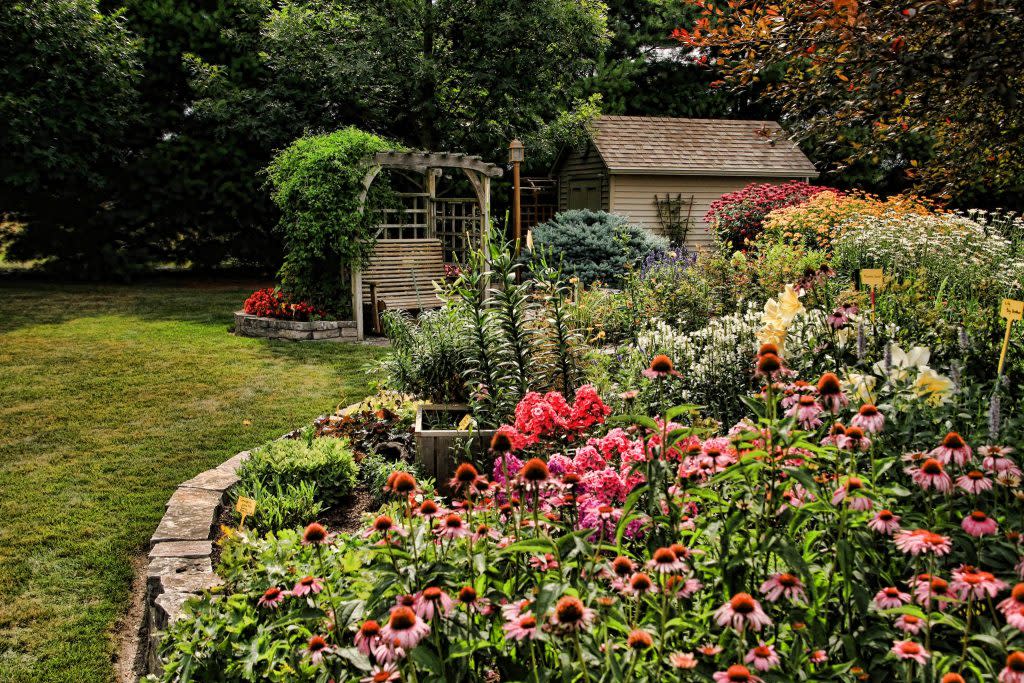 DeFries Gardens
17477 CR 46, New Paris, IN 46553
The Calendar Garden nestled within the River Preserve County Park in New Paris, IN is a not-to-be-missed showpiece filled with blooming colors and full moons. It's truly enchanting. Walk under the wisteria filled arbor onto circular paths that lead through the garden where bricks mark the days of the month. Plants show the cycle of the seasons and charming gazebos.
Michiana Master Gardeners Association Garden Tour
Various locations in Nappanee and Wakarusa, annually each June.
Eight homes showing a diversity of landscapes and plant life are the centerpiece of this annual exhibition. Check in at the tour's hospitality center at West Park Pavilion, 500 N. Nappanee St., Nappanee, starting at 9 a.m., then spend the rest of the day soaking in the beauty of exquisitely manicured gardens in the area. More Info.
Looking for more events and activities to satisfy your green thumb? There's plenty in upcoming weeks, and stay up-to-date with our events calendar.