Amish Hand Crafted
Amish Country. Two words that conjure up images of a community preserved in a simpler time. However, the people of Elkhart County's Amish community are far from simple. They are a complex, fascinating part of the area's tapestry. Yes, when you roll into town you'll likely pass a horse-drawn buggy or two, and they shun most modern conveniences. But it's the subtle differences that will have you yearning to connect.
And there's no better way to connect than stopping by their shops, sampling their wares, and learning about the community from the makers. Maybe you're looking for a piece of handcrafted furniture you can pass onto the next generation, or an Amish country quilt to snuggle under when winter hits. Here, simplicity meets utility with a level of craftsmanship you'll be hard pressed to find anywhere else.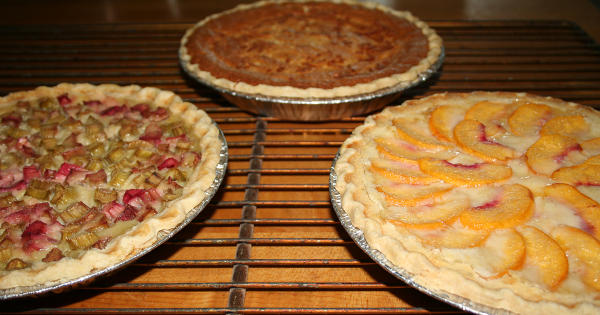 Country Lane Bakery Watch Amish bakers shape the loaves and rolls by hand in a gas-lit kitchen. The cinnamon and pecan loaded varieties are the odds-on favorites in this rural, roadside bakeshop. Although the honey oatmeal bread and the caramel apple coffee cake are mighty tempting too. Get here early, they open at 5 a.m.  59162 County Road 43, Middlebury.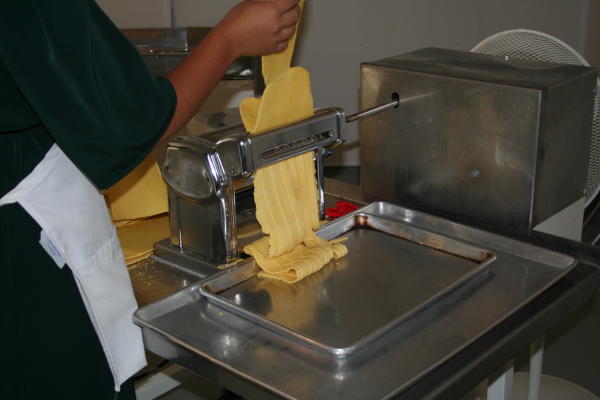 Dutch Country Market Bags of Katie Lehman's house-made noodles fly off the shelves of this inviting store. Watch the entire process from mixer to slicer to drying rack as Katie along with her large family make this Amish staple. Husband Norm also raises bees, making it a honey of a shop too. 11401 County Road 16 (Warren Street), Middlebury.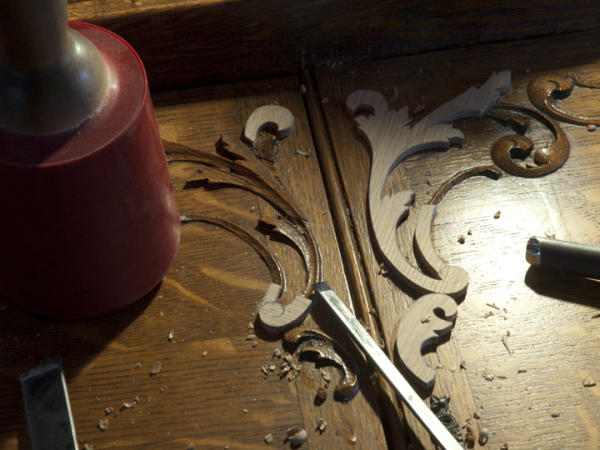 Hand-crafted hardwoods attract shoppers from all over the Midwest to Amish Country. While furniture is the biggest draw woodworking extends to other cool stuff like hand-carved walking sticks (Chuppville Carving, 11726 N 1000 W) and the tall case clocks (Mint City Millwork, 3013 Birch Road, Bremen). 
Check out Nappanee's Countryside Shoppes for more.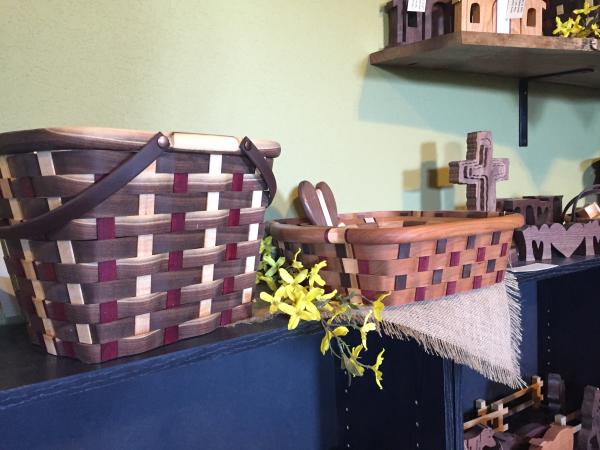 There's nothing quite so satisfying as hand-carved wood. The friendly artisans of Teaberry Wood Products are happy to show you how they make their incredible creations. Whether it's baskets, clocks, table lamps, shelves, or other household products, your home will be that much more beautiful for having it. 1450 N. 1150 W., Middlebury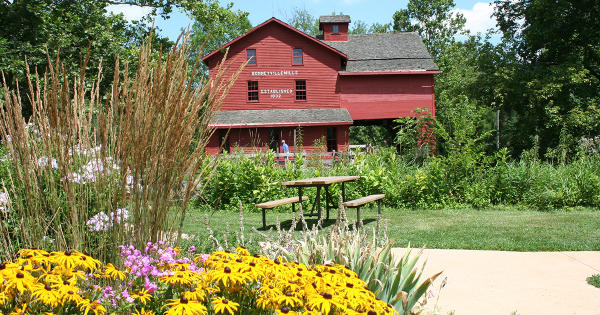 Heritage Trail Audio Driving Tour
An Experience for all Seasons
Let the Heritage Trail audio driving tour be your personal guide to must-see attractions, special finds and behind the scenes glimpses of Amish life. Traveling along lively Main Streets and scenic backroads you'll find surprises at every turn and soon discover why it was voted the top USA Today Reader's Choice and editors of LIFE® consider it one of "America's Most Scenic Drives." Best yet, the Heritage Trail audio driving tour is absolutely free!