ELKHART, Ind. — Janis Logsdon recently joined the staff of the Elkhart County Convention & Visitors Bureau. She will serve as its director of marketing and advertising.
In her position, Logsdon will be responsible for highlighting via marketing and promotional channels the many leisure and travel destinations, attractions, shops and restaurants that are vital to Elkhart County's hospitality industry.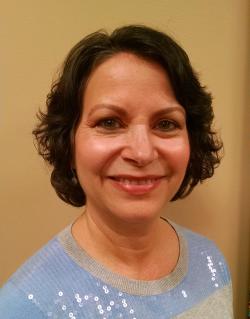 "Janis is a knowledgeable professional with years of valuable experience in the field of tourism marketing. She is an excellent addition to our team," said Diana Lawson, executive director of the Elkhart County Convention & Visitors Bureau.
Logsdon served as Sales and Marketing Director for Amish Acres in Nappanee from May 2006 to March 2016. She is a graduate of Indiana University Bloomington with bachelor's degrees in theater and telecommunications.
The ECCVB delivers its message to potential visitors and vacationers through a variety of channels, including:
-- Heritage Trail Adventures, a 68-page annual guide featuring 185 local businesses that is distributed to about 200,000.
-- AmishCountry.org, which features dozens of shops and restaurants and comprehensive guides to favorite local attractions such as the Heritage Trail audio driving tour, Amish Country experiences and the Quilt Gardens display.
-- The Elkhart County Visitor Center, 219 Caravan Drive, where visitors can receive personalized advice on where to visit and what to do around Elkhart County.
-- Social media accounts on Facebook, Twitter @AmishCountry and Instagram @AmishIndiana.
Tourism contributes approximately $300 million in economic impact in Elkhart County through visitor spending each year, and accounts for about 5,500 jobs.
The Elkhart County Convention & Visitors Bureau is the official tourism advertising/marketing and public/community relations organization for the Elkhart County hospitality industry. The ECCVB champions local businesses, programs and projects that serve residents, visitors and hospitality interests.