ELKHART — From attractions to restaurants to arts and cultural institutions, Elkhart County's tourism and hospitality businesses stepped up in a big way in 2020 despite the challenges posed by the COVID-19 pandemic.
Tourism and hospitality businesses are uniquely poised to support our communities' recovery, both economically and socially, in 2021. The Elkhart County Convention & Visitors Bureau (ECCVB) and our fellow members of the Indiana Tourism Association are calling on state, county and local officials to invest in tourism.
"Theater and concert venues, attractions, parks, lodging and restaurants are the foundation of what makes Elkhart County a special place to live, work and visit. These quality-of-place assets have rallied as best they can amid a difficult 2020 and we will need them ever more as we emerge into a hopeful 2021," said Jon Hunsberger, executive director of the ECCVB.
Elkhart County receives $550 million or more annually in economic impact from tourism and hospitality, the bulk of it from money spent by visitors at stores, attractions, hotels and campgrounds, arts and cultural venues, and restaurants. More than 6,000 local jobs are supported by Elkhart County tourism and hospitality. While those numbers sadly dipped in 2020, as it did in most of the world, tourism and hospitality are significant contributors to economic vitality. According to Rockport Analytics/Tourism Economics, Indiana tourism still generated more than $6 billion for Hoosier communities.
WATCH: Indiana Tourism Association video released this week on the economic impact of tourism on the state economy.
The self-guided Heritage Trail driving tour and Quilt Gardens helped draw visitors from around the region in 2020, providing needed enjoyment for families needing safe opportunities for fun and relaxation. In turn, those visitors also experienced the special qualities of Elkhart County — the creativity, pride and craftsmanship that our residents put into everything that is done here. From recreational vehicles hand-crafted in Elkhart County to stunning artistic creations of our talented residents to delicious meals, treats and beverages, Elkhart County never stopped being well crafted in 2020.
As the 2021 General Assembly session proceeds, the Indiana Tourism Association is urging legislators to boost Indiana communities by aggressively funding Indiana tourism. The investment is the clearest path to reclaim local community tax revenues and relieve unemployment.
The Indiana Tourism Association's mission is advocating the value of tourism in Indiana and supporting the best practices of its members. Established in 1980, the association partners with the Indiana Destination Development Corporation, Indiana Restaurant and Lodging Association and other statewide associations to support tourism investment and promotion as an economic contributor to the state.
ADDITIONAL RESOURCES
The Elkhart County Convention & Visitors Bureau is the official tourism advertising/marketing and public/community relations organization for the Elkhart County hospitality industry. The ECCVB advances quality-of-place initiatives in our downtowns and rural spaces, parks and natural environment, arts and culture, and events, festivals, groups and activities that help forge social connections.
— 30 —
MEDIA CONTACT
Terry Mark, director of communications & public relations
Elkhart County Convention & Visitors Bureau
574-262-8161
terry@eccvb.org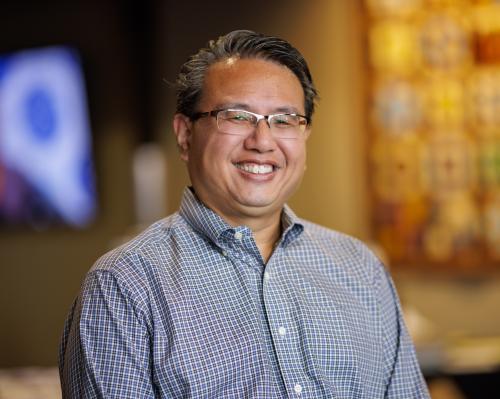 Terry Mark
Director of Communications & Public Relations