You're doing something right when your community offers everything from gourmet food to candy that you gorged on when you were growing up, and you can make a day traversing scenic woodlands and a night kicking back at a rock concert.
That diversity is on full display as the 2018 edition of the official Indiana travel guide hits shelves and mailboxes throughout the Midwest and the U.S.
Twenty-two attractions, museums, festivals and events appear in the guide, which is read by prospective visitors to Indiana. Most prominently, the Hall of Heroes Superhero Museum in Elkhart is listed in a feature titled "Offbeat Indiana" highlighting it and nine other quirky attractions across the state.
The Davis Mercantile's Dentzel Carousel, Nappanee Apple Festival and Wakarusa Dime Store are named in a colorful "A to Z" list of fun kid-friendly getaways in Indiana.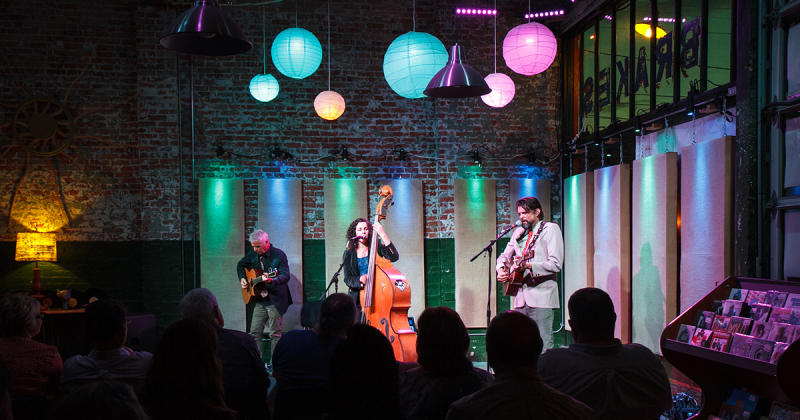 A concert at Ignition Garage
In a feature playing off the quintessential summer road trip, the state guide put together several road trips in Indiana, including a "Lakeside Exploring" trip that starts in Munster and ends in Fort Wayne. Along the way, this road trip recommends stops to see the Quilt Gardens, Ignition Garage, Amish Acres, Wakarusa Historical Society, Ruthmere, National New York Central Railroad Museum, Pizzeria Venturi, Rise 'N Roll Bakery and Krider World's Fair Garden. Photos showing a concert at Ignition Garage, a Quilt Garden and Amish Acres take up much of the two-page spread.
The Pumpkinvine Nature Trail and Artisan get plenty of attention in a different feature focused on northern Indiana. A sidebar on local events include mentions of the weekly Shipshewana Trading Place Auction, Wakarusa Maple Syrup Festival, Shipshewana Quilt Festival, Elkhart County 4-H Fair, Fall Crafters Fair, Christmas in Shipshewana, and Shipshewana Ice Festival.
The Elkhart County Convention & Visitors Bureau is also continuing a marketing partnership with the Indiana Office of Tourism Development. The partnership calls for matching investments from the ECCVB and the state of Indiana worth at least $150,000 for a comprehensive campaign that includes television and radio advertising, billboards, website and digital marketing, and TV and radio promotions in the Chicago and Indianapolis areas.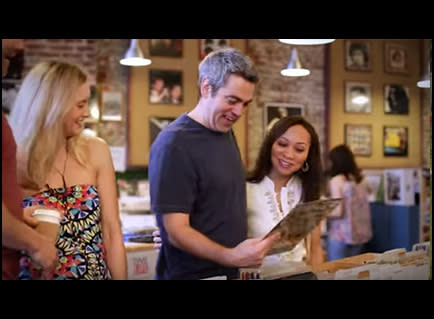 Last year, the partnership included production of a 30-second TV ad highlighting Elkhart County. A new version of that advertising will begin airing in those two major media markets from April to September.
"Elkhart County has been the winner from this collaboration with the state of Indiana," said Janis Logsdon, director of advertising sales & leisure marketing for the ECCVB. "We're excited to continue sharing the engaging fusion of urban experiences and rural lifestyle to Chicago and Indianapolis area residents. We believe 2018 will be an outstanding year for our tourism and hospitality partners in Elkhart County."
The Elkhart County Convention & Visitors Bureau is the official tourism advertising/marketing and public/community relations organization for the Elkhart County hospitality industry. The ECCVB champions local businesses, programs and projects that serve residents, visitors and hospitality interests.
— 30 —
For more information, contact Terry T. Mark, director of communications of the Elkhart County Convention and Visitors Bureau, at 574-262-8161 or terry@eccvb.org.