We're so excited that it's May. Summer is almost here, and that means it's time to have fun with the many creative and friendly artisans throughout Elkhart County and nearby.
Shipshewana Flea Market
If you've been waiting for the Shipshewana Flea Market, 345 S. Van Buren St. (State Road 5), Shipshewana, then the wait is over. Starting at 8 a.m. Tuesday, May 3, the flea market's outdoor season begins on Tuesdays and Wednesdays from 8 a.m. to 4 p.m. Go for a stroll and browse the 700 vendors for home décor, crafts, plants and flowers, and more. At 40-plus acres, it's the Midwest's Largest Flea Market. More Info.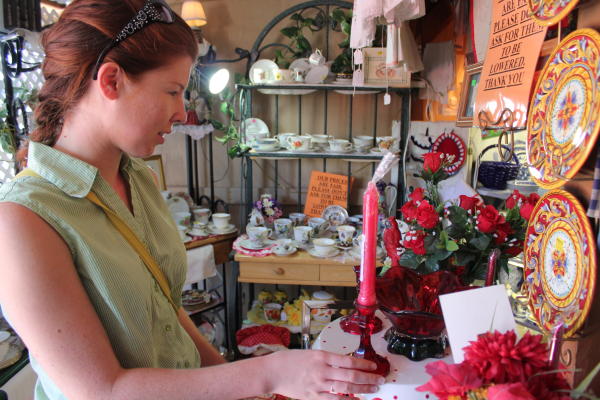 Youmee Kim
Pianist Youmee Kim is the next artist in the Spring Concert Series at Ruthmere Museum, 302 E. Beardsley Ave., Elkhart, from 7 to 9 p.m. Thursday, May 5, 2022. Enjoy Kim's performance of American contemporary piano music while admiring the elegant beauty of the Ruthmere Mansion, the one-time home of Elkhart's founding family. More Info.
Essenhaus Classic Car Cruise-IN
Checking out the classic cars of every era while enjoying the beautifully manicured grounds of Das Dutchman Essenhaus, 240 U.S. 20, Middlebury, sounds like a wonderful evening to us. The Essenhaus Classic Car Cruise-In returns for its summer run on Thursday evenings starting Thursday, May 12. When you're hungry, there will be plenty of Essenhaus' family favorites such as fried chicken, roast beef, noodles and pie to satisfy your tummy. More info.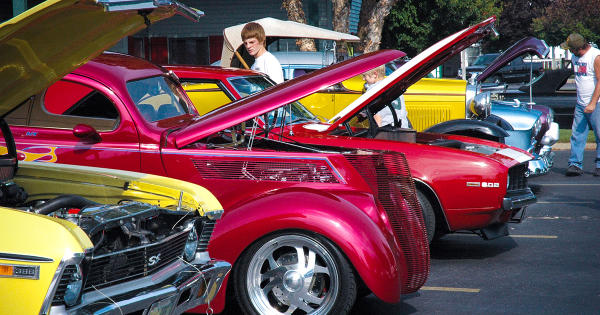 Spectacular stage talent
The talented team at Premier Arts is going under the sea with its next presentation, "Spongebob Squarepants the Musical." Performances at The Lerner Theatre, 410 S. Main St., Elkhart, will be May 6-8, 2022. After (or before) laughing and singing along with the residents of Bikini Bottom, make a night of it with dinner or drinks along the Gateway Mile in downtown Elkhart. Elkhart Civic Theatre brings the classic stage production, "Arsenic and Old Lace," for performances at the Bristol Opera House from May 13-15, 2022, and May 20-22, 2022. More Info.
Elkhart County Symphony
Local band The Tumbleweed Jumpers join the symphony for its final concert of the season, "New Directions, New Possibilities," at 4 p.m. May 15, 2022, at The Lerner Theatre, 410 S. Main St., Elkhart.  More Info.
Marie Osmond
A star across six decades, Marie Osmond comes to the stage at Blue Gate Performing Arts Center, 760 S. Van Buren St., Shipshewana, at 8 p.m. May 20. Her show brings musical, dancing and acting talents known by millions to the quaint Amish Country community of Shipshewana. More Info.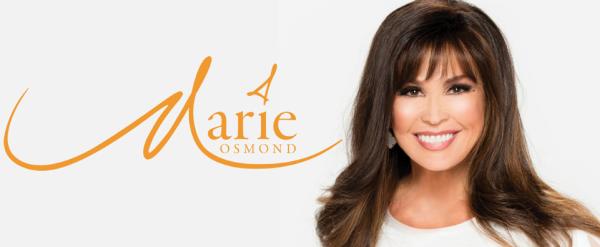 Resistance Revival Chorus
The Resistance Revival Chorus brings its blend of touring musicians, film and television actors, Broadway performers and solo artists to the Goshen College Music Center stage, 1700 S. Main St. Goshen, at 7:30 p.m. Saturday, May 21, 2022. It's a great way to celebrate the close of the college's Performing Arts Series. More Info.
Quilt Gardens and Epic Art Adventures
It's going to be the start of an epic summer! In late May, the Quilt Gardens are coming back for its 15th year. See amazing quilt patterns rendered by colorful plants at 17 super-size Quilt Gardens sites throughout Elkhart County. We're celebrating all summer long by pairing each Quilt Garden with an amazingly life-like Seward Johnson sculpture. See these creative works of public art along with the hand-crafted sculptures by local artists in our vibrant downtowns of Elkhart, Goshen, Nappanee, Bristol, Middlebury, Millersburg and Wakarusa! More Info.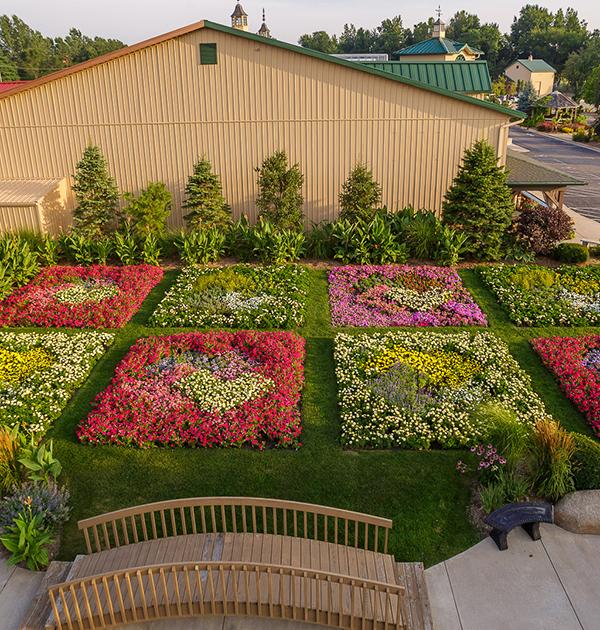 For even more things to do throughout the year, browse our events calendar for the best our energetic makers have to offer.