Things to do safely in December 
Cold days and nights are no match for warm hearts when the holiday season arrives. With COVID-19 precautions in place, enjoy these things to do safely. Don't forget to wear your mask, wash your hands and socially distance. 

See the lights
Holiday lights are so pretty, especially when the snow is drifting gently across the landscape. Check out some of our fav places for Christmas lights that can be enjoyed safely outside or in your car with your family unit.
Winter Wonderland Holiday Lights, Fridays and Saturdays now through December 19. Wellfield Botanic Gardens in Elkhart is transformed into a wintry paradise of glowing garden spaces.
Shipshewana's Lights of Joy, Tuesday – Sunday now through January 2 features more than 2 million LED Christmas lights displayed in a mile-long symphony of various light scenes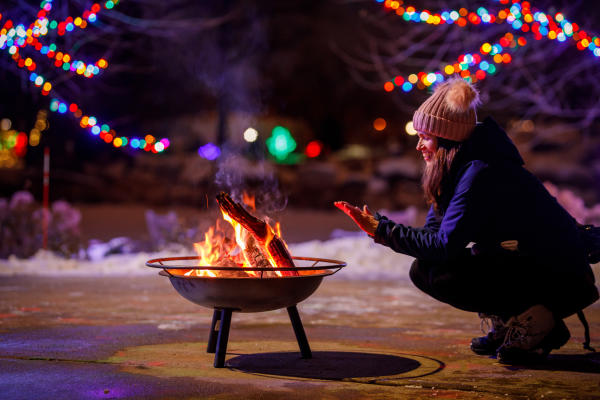 Get out together
The holidays are about loved ones, so here are some great things you can do with your close family unit while staying safe. 
The Holiday Village at Linton's Enchanted Gardens features 50,000 square feet of seasonal cheer, including dozens of curated trees featuring thousands of unique ornaments.
Tour the Ruthmere Museum Campus during their Merry Little Christmas holiday tours which features both houses in traditional period holiday décor. 
Start a family tradition (or continue one) and cut down your own Christmas Tree at Eby's Evergreen Plantation in Bristol. 
It wouldn't be winter without a spin around one of Elkhart's most celebrated treasures, the NIBCO Water & Ice Park. Enjoy this remarkable outdoor facility that features a path and rink for ice skating.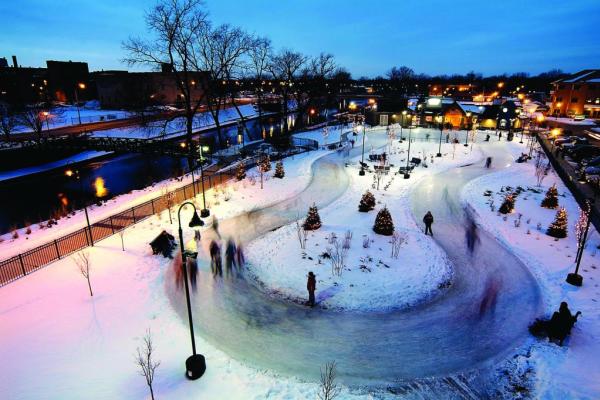 That's Entertainment
Enjoy endless excitement at The MEC in Shipshewana with an uplifting Christmas show, Shipshewana Majestic presents...Noel. Filled with non-stop, high energy acrobatic performances and equestrian adventures along with all the festive lights, timeless music, and costumes that make the Christmas season so special! The 3,500-seat arena offers plenty of room for required social distancing and don't forget your mask.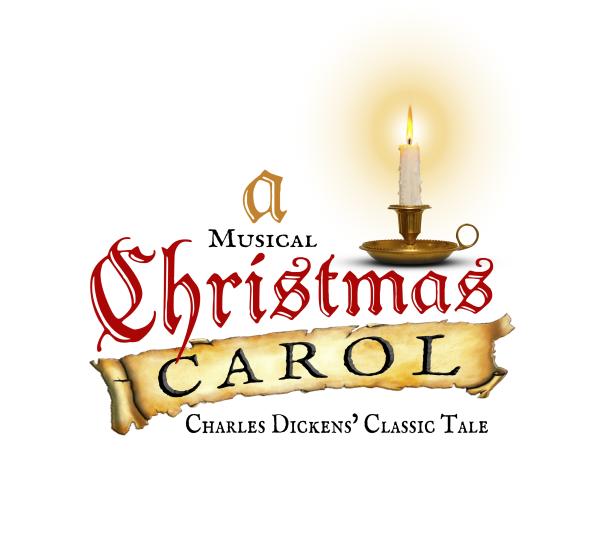 "A Musical Christmas Carol" comes to life on stage at The Round Barn Theatre in Nappanee. Told in a classic way and true to the original story by Charles Dickens, this brand-new original production brings to life the timeless characters you've come to know and love. You will come away inspired and full of hope as the musical celebrates the true meaning of Christmas and the human kindness that is all around us! Social distancing and masks are required. 
Discover more events in the Elkhart County region
While You're Out & About