There's so much for kids to do around Elkhart County that the kids may not even notice they haven't picked up their phone in a while. You can't go wrong with these picks for Spring (and year-round) fun:
1) Start with sugar
Load up on jellybeans, candy bars, lollipops and more at Wakarusa Dime Store or marvel as your ice cream treat is frozen in a flash right in front of you at Rocket Science Ice Cream.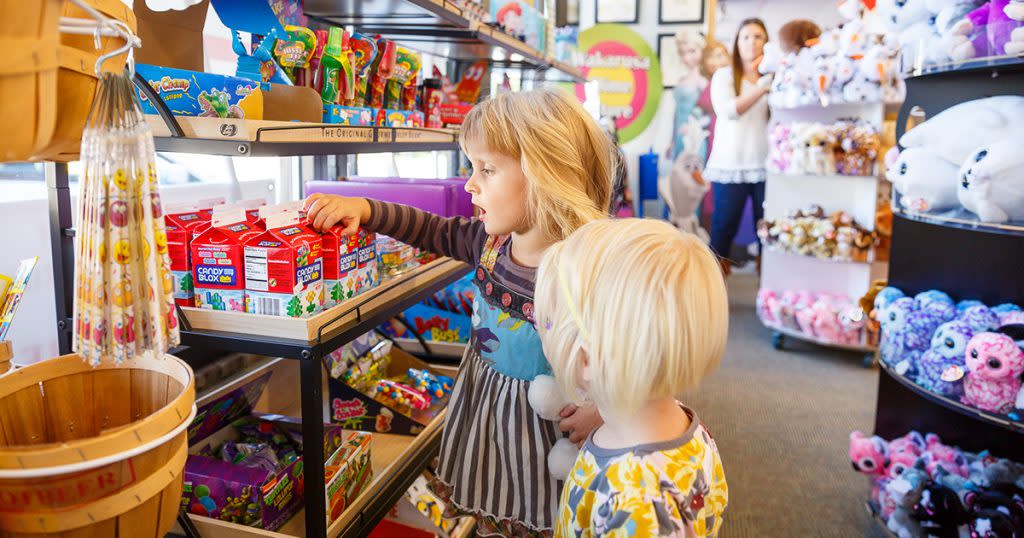 2) Right side of the tracks
Engineer your own adventure -- run the model railroad, and try the other hands-on activities - at the National New York Central Railroad Museum.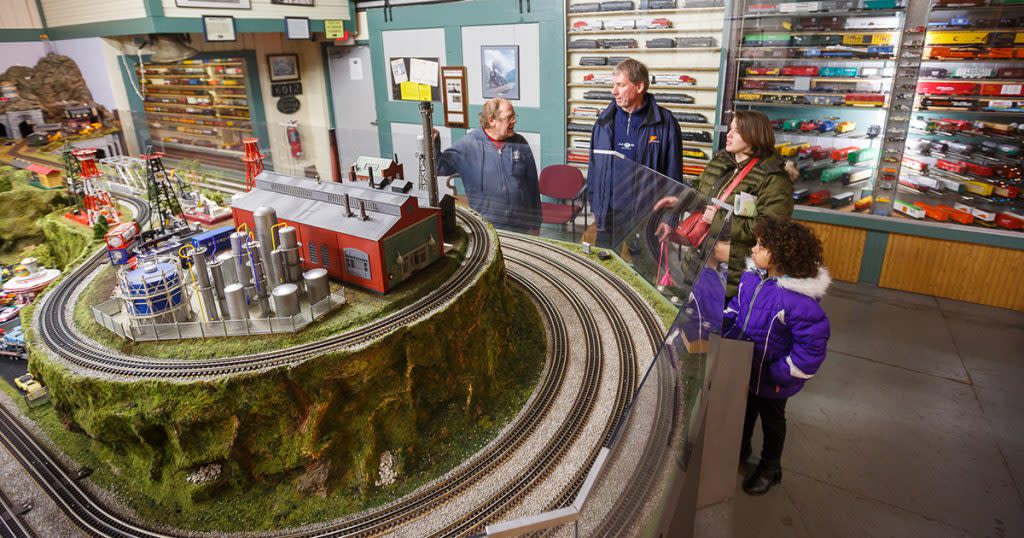 3) Old and cool
They really wore that? Those questions answered, and more, at the Elkhart County Historical Museum.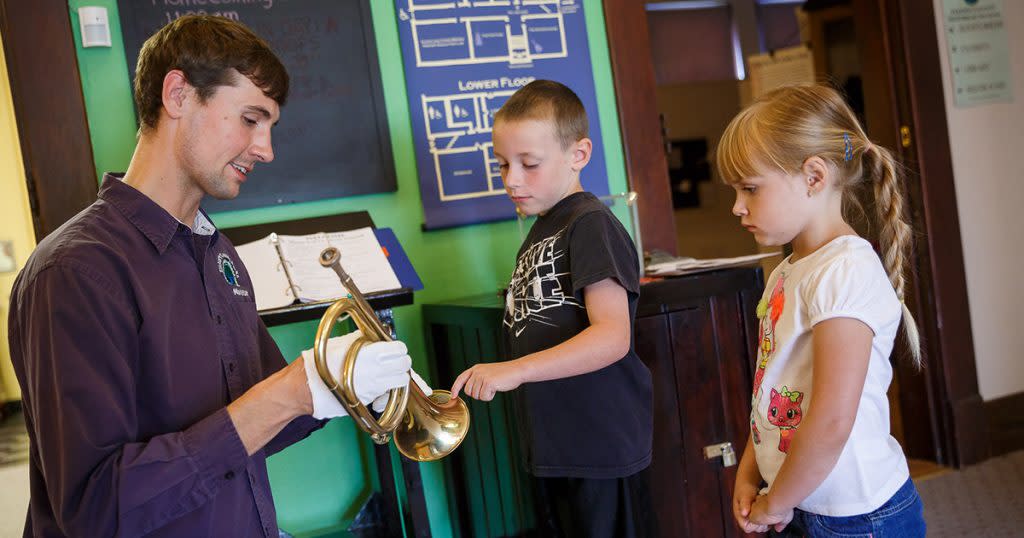 4) No Ordinary Garden
Linton's Enchanted Gardens is a bit of a wonderland for kids, who can ride the Enchanted Railroad, try their hand at gem mining, or take a paddle boat out for a spin on the lake.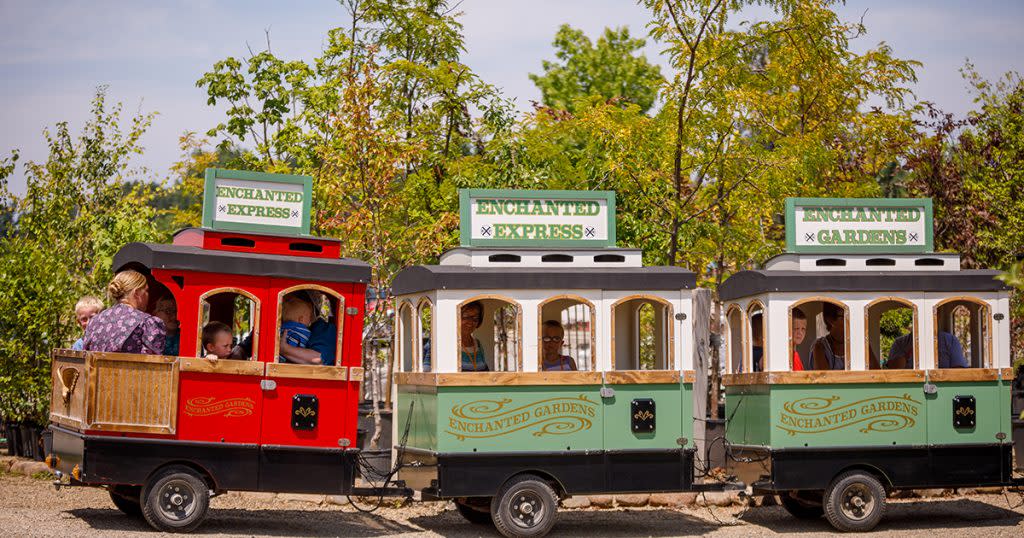 5) Enjoy a carriage ride and mini golf at Das Dutchman Essenhaus
Make a day of it with the family at Das Dutchman Essenhaus. Take a carriage ride through the property, enjoy a session of mini golf, and top it off with multiple dining options, including menu, buffet, and family-style. Don't for get the pie!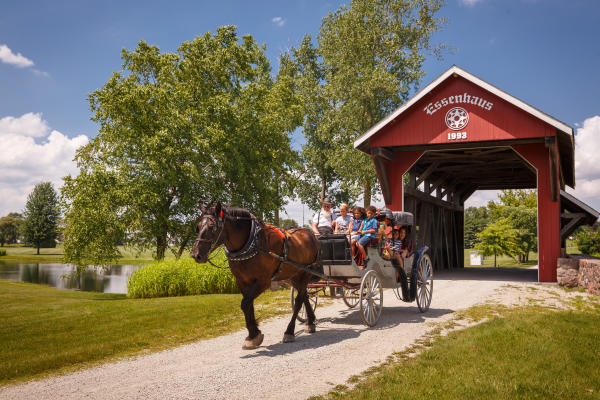 6) Discover six outstanding Elkhart County Parks including Indiana's oldest gristmill at Bonneyville Mill
The great outdoors doesn't get any greater than in Elkhart County. With miles of riverways, dozens of trails, and challenging golf courses, there's something to do outside anytime of year to fuel your endorphins, clear your mind, and inspire your soul.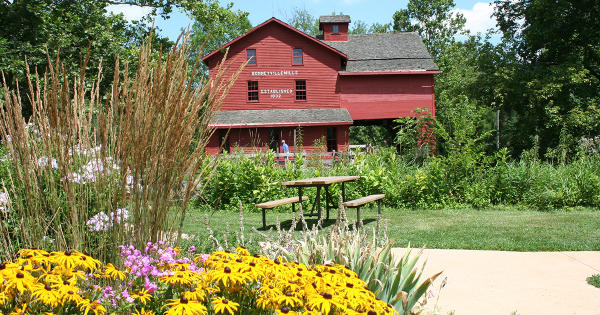 Explore More Things To Do