Enjoy the waterways in Elkhart County.
See a whole new side of Elkhart County from a kayak or canoe, or get out for a stroll along the Elkhart Riverwalk. Locals love to paddle the stretch of the Elkhart River between Elkhart and Goshen, where the waterway alternates between rural tranquility and the excitement of friendly hellos from the riverbank.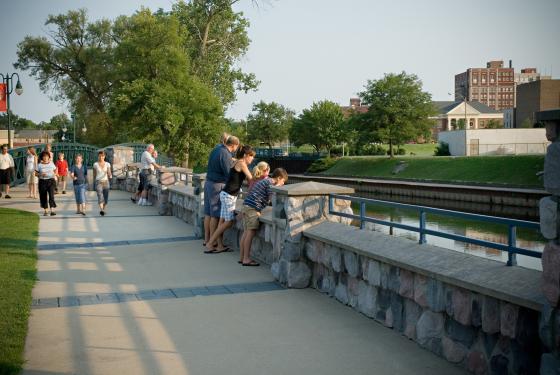 Elkhart Riverwalk, Elkhart
A winding waterside path connects the Garden and Arts & Entertainment Districts in downtown Elkhart with a leisurely stroll lined with a Quilt Garden (May 30 - September 15), sculptures, and welcoming green spaces.
Browse boutique shops, or stop in for lunch at one of the many fabulous Riverwalk restaurants, all while enjoying the natural beauty of the river and its surroundings.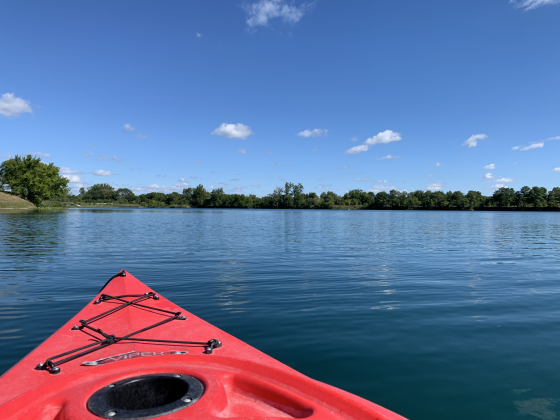 Fidler Pond, Goshen
Enjoy this 80-acre pond, boat & fishing pole rentals, walking trail, Wogoman Welcome Center, Chiddister Pavilion & Lincoln Highway gazebo. For more info, please call the Park Office at (574) 534-2901.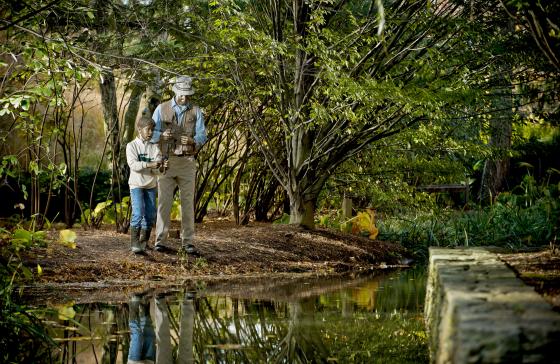 Grab your fishing pole and head out for some fun (just like our friends in the Seward Johnson "A Day Off" sculpture. Be sure to check out all of the stunningly realistic life-size bronze Seward Johnson sculptures back in Elkhart County May 30 - November 2)
The Little Elkhart River and acres of forest and wetlands create excellent recreation and environmental themed opportunities, such as public and school programs and the Town's Summer Fun Program. This natural park setting provides an array of opportunities for bird watching, outdoors sports, picnicking, fishing and hiking with 1 mile of trails. Facilities include a pavilion, nature themed playground, basketball court, sand volleyball courts, soccer nets, gaga pit, and fishing pier. Acres: 45