Easter brunch and Easter Egg Hunts in Elkhart County
We wish everyone a happy Easter. Here are some one-of-a-kind experiences in Elkhart County's close-knit communities that your family will remember forever. Don't forget to bring your masks.
Elkhart Easter Egg Hunt
This has got to be one of the biggest Easter Egg Hunts around. Embark on an adventure to find one of 36 eggs hidden in seven Elkhart city parks. Starting March 27, if you find an egg in one of seven parks, return the egg to the Tolson Center or the Elkhart Environmental Center for a free gift bag. More details here, including the names of the seven parks in the hunt.
Bunny Trail Hop
Join us for the Bunny Trail Hop on Saturday, April 3rd! Children 12 & under are invited to visit over a dozen locations around Nappanee to pick up free Easter eggs filled with treats. More details & a complete list of locations are on our website at http://visitnappanee.com.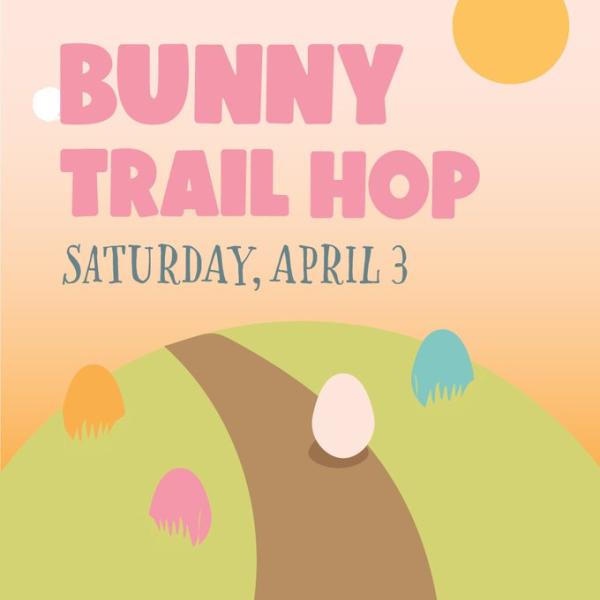 Elkhart Chapter, Indiana Black Expo
Kids from newborn up to sixth grade are welcome to the Biggest Easter Egg Hunt ever at 3 p.m. Saturday, April 3, at 1318 S. Sixth St., Elkhart.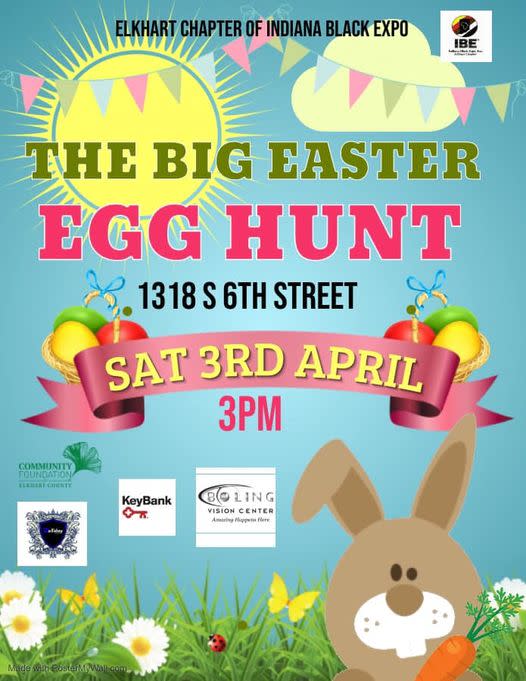 Linton's Enchanted Gardens
Bring everyone for a visit with baby chicks, ducks, lambs, goats, and a calf at Linton's Easter Eggstraordinaire from 8 a.m. to 6 p.m. March 27-28 and April 3, 2021. For a canned food donation, take home a memento of a photo with the Easter Bunny. Complete your day with cookie decorating and a train ride to an Easter Egg Hunt (for an additional fee). More information here.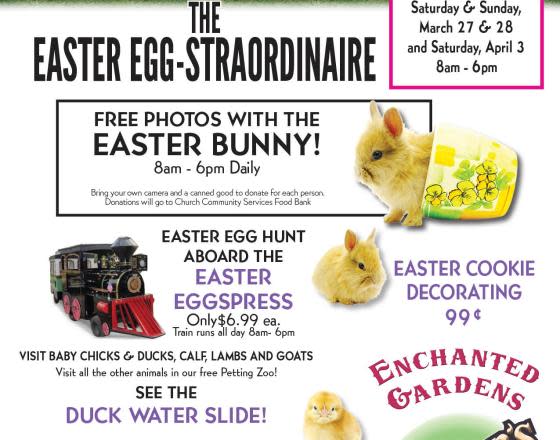 The Barns at Nappanee, Home of Amish Acres 
It will be the handmade Easter brunch that only The Barns Farm to Table Restaurant in Nappanee can deliver as part of Egg-Stravaganza from 10 a.m. to 3:30 p.m. Sunday, April 4, 2021. The celebration continues with an Easter Egg Hunt for $12 per child, plus a petting zoo. More information here.
All Over Creations
Complete your Easter meal with creative, hand-crafted desserts from the kitchen of All Over Creations. They will be offering delicious goodies for Easter baskets from noon to 5 p.m. Saturday, April 3, 2021, at Dutch Kernel, 524 S. Main St., Elkhart. See more of All Over Creations' incredible delights.