Epic Art Adventures
Find beauty everywhere on the Elkhart County Art Trail
Made in Elkhart County
Elkhart County's vibrant arts scene is as diverse as the landscapes in the public realm. From peaceful riverside parks to energetic urban surroundings, public art brings a sense of peace.
From playful to thought-provoking, sculptures and murals created by makers who call Elkhart County home can be found everywhere you look.

Epic Art Adventures is brought to you by the Elkhart County, IN CVB with support by The Community Foundation of Elkhart County. The Community Foundation of Elkhart County supports placemaking activities such as Epic Art Adventures to inspire, attract, engage and connect people, enriching their living experience in Elkhart County.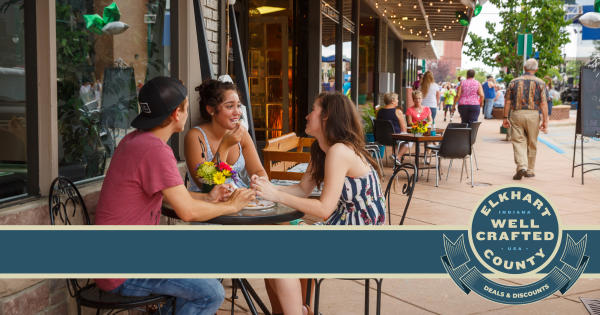 Enhance your visit with the Elkhart County Deals & Discounts Pass. Explore local dining, retail shops, fun attractions, and lodging option offers. Find details about each participating business, their location, and special offer. Simply sign up to access all currently available deals & discounts. Then have fun exploring Elkhart County, where the hand crafted welcome mat is always out!