Gorgeous rivers and streams criss-cross Elkhart County's landscape. Guess what's in the water? Right, fish!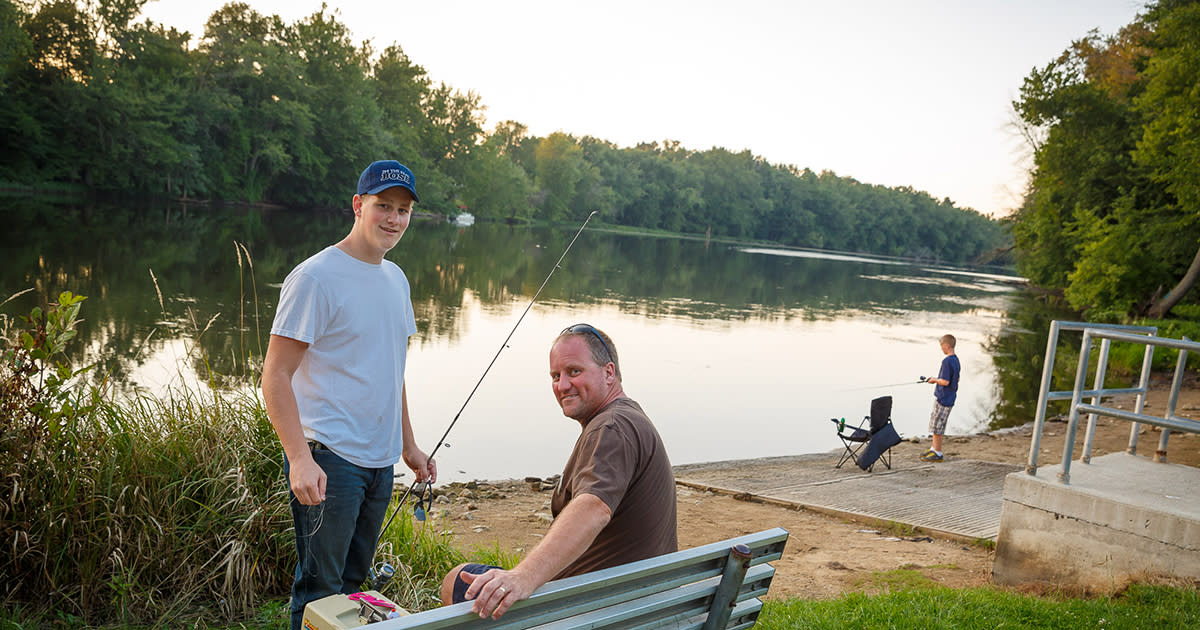 Here are some things to know before you grab your fishing pole.
For trout fishing, Cobus Creek County Park northwest of Elkhart and the Little Elkhart River, which snakes through Middlebury and Bristol to meet up with the St. Joseph River, are stocked annually by the Indiana Department of Natural Resources.
The St. Joseph and Elkhart rivers, the largest in the county, and a number of other bodies of water see a lot of fishing action.
Fishing licenses can be purchased online from the Indiana Department of Natural Resources or from 10 official locations in Elkhart County, including all Wal-Mart stores, Big R stores, Varns and Hoover Hardware in Middlebury, and Millersburg Lumber.
Be sure to share your fish story on social and tag us using #INElkhartCo
Good luck!