Fall has officially begun so it's the perfect time to pack your bags and drive the Heritage Trail.
Traveling along lively Main Streets and scenic backroads, you'll soon discover why the editors of LIFE named the Heritage Trail one of "America's most scenic drives."  Best yet, having the FREE audio driving tour guide you is like having a friend show you around town. Pick up a CD at the Elkhart County Visitor Center or stream online.
Here are some must-see stops along the Heritage Trail
Pumpkinvine Nature Trail
Whether you start in Goshen, Middlebury and Shipshewana, the Pumpkinvine Nature Trail promises a brilliant display of fall colors. From woodlands rustling with oranges, browns and yellows to the serene beauty of rolling farmland, your bike ride, walk and run rewards the adventurous. The trailheads along the Heritage Trail at Abshire Park in Goshen, Krider World's Fair Garden in Middlebury, and North Park in Shipshewana also leave you not far from a comfortable hot beverage, a savory meal, and pleasant parks to help you recharge for more adventures.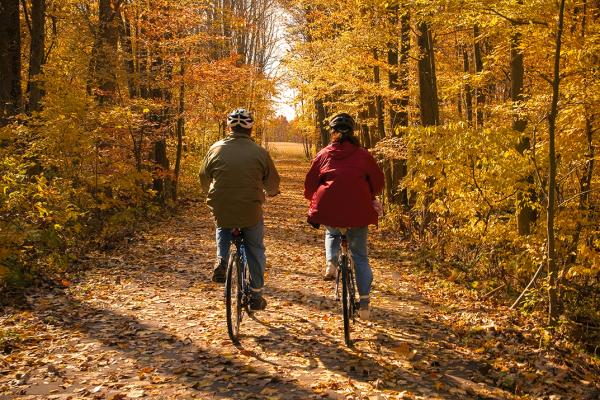 @pumpkinvinefriends
Kercher's Sunrise Orchard
Kercher's Sunrise Orchard, 19498 C.R. 38, Goshen. Kercher's has been family-owned for five generations and a must-stop for its dozen varieties of apples. Pick a bushel or two yourself, or buy from the well-stocked market. On a sunny fall day, there's nothing like a hayride to the pumpkin patch. There are activities every weekend in the fall, but check their website for updates on when each variety of apple will be harvested.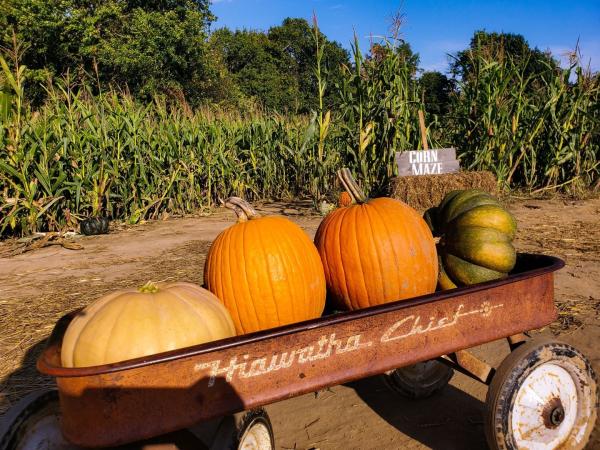 @Kerchersorchard
Bonneyville Mill County Park
Bonneyville Mill County Park, 53373 C.R. 131, Bristol. Want the quintessential Elkhart County photo? Look no further than Bonneyville Mill County Park. The red mill building is the most-photographed spot in the county. There are many great places to take a selfie, and the fall colors only make everything more gorgeous. Go for a hike on the many trails, or enjoy a picnic at one of the shelters, and you have a perfect afternoon.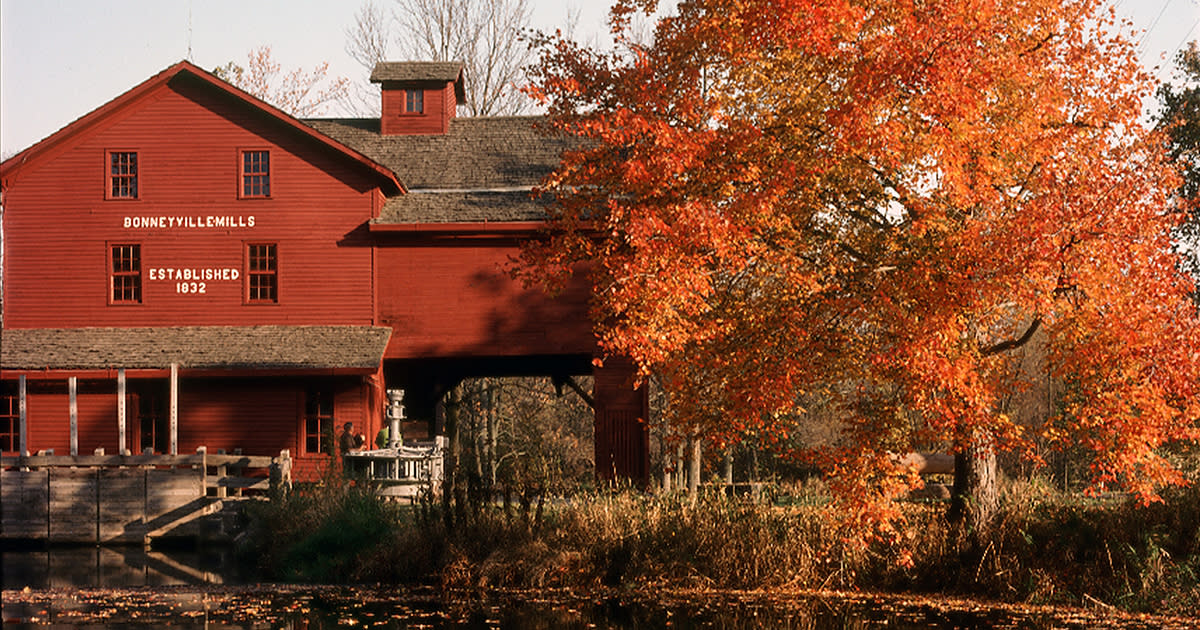 Fall in Elkhart County, Indiana #INElkhartCo