Fall is where the fun is in Elkhart County. From corn mazes to apple picking to festivals, the family will be busy till every last leaf falls.
Let the festivities begin!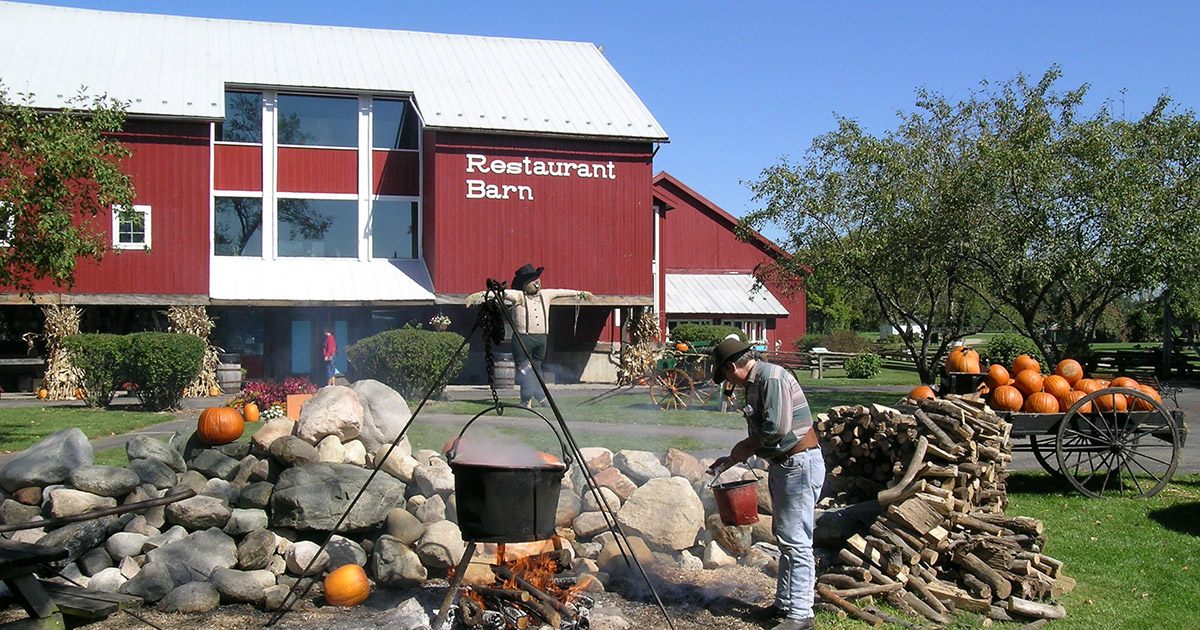 Not only are these festivals fun, they'll keep your bellies full too:
- Nappanee Apple Festival (Sept. 19-22): Celebrate all things apple with this showstopper of a weekend festival. The city of Nappanee goes all out for the Nappanee Apple Festival. From the parade to the 7-foot apple pie (the largest in Indiana!) to kids activities and live entertainment, you'll want to make a day of it.
- Middlebury Fall Festival (Sept. 13-14): This is small-town charm at its finest. Eat your way through the festival grounds with home-cooked favorites, settle in for wholesome entertainment, and turn the kids loose on the bounce houses, games and other fun activities. Make sure to stay till the fireworks Friday night!
- Michiana Mennonite Relief Sale (Sept. 27-28): These heirloom quilts will knock your socks off. Enter the bidding or just gorge on doughnuts, funnel cakes or pie as auctioneers wrangle sales for quilts, antiques, toys and other wares.
- Gathering at Five Medals (Oct. 19-20): Immerse yourself in the history of frontier America. Re-enactors take you back to the days when people made their own clothes and tools and hunted for their food.
- Amish Acres Fall Harvest (Sept. 20-Oct. 27): Fall flavors abound, from crisp apples fresh from the orchard to pies, breads and other baked delicacies. Watch cider-making demonstrations at the Kuhns Cider & Grist Mill. Pick your family pumpkin from the Pumpkin Patch and enjoy a fire-roasted marshmallow (or three!) before enjoying a Threshers Dinner in the Restaurant Barn.
- Wakarusa Pumpkin Tree: Right at the center of town at Waterford and Elkhart streets, this amazing creation towers over the intersection at 17-feet tall. Once it goes up, everyone knows what to do - take pictures!
Get your taste of fall
That crisp crunch of biting into an apple - now that's a true sound of fall. Throw in some pumpkins and that's a perfect fall spread for us.
- Kercher's Sunrise Orchard, 19498 C.R. 38, Goshen, kerchersorchard.com: Family-owned for five generations, Kercher's is a must-stop for its dozen varieties of apples. Pick a bushel or two yourself, or buy from the well-stocked market. On a sunny fall day, there's nothing like a hayride to the pumpkin patch. There are activities every weekend in the fall, but check their website for updates on when each variety of apple will be harvested.
- Miller Orchard, 501 W. Randolph St., Nappanee: While you're picking up a fresh basket of apples, don't forget a jug of apple cider. There are fall flavors galore at Miller Orchard.
- Kercher's is also a great place to pick up some pumpkins and gourds, but also consider Knollbrook Farm, 15463 C.R. 46, Goshen, or Southgate Crossing, 27751 C.R. 26, Elkhart.
Adventures in corn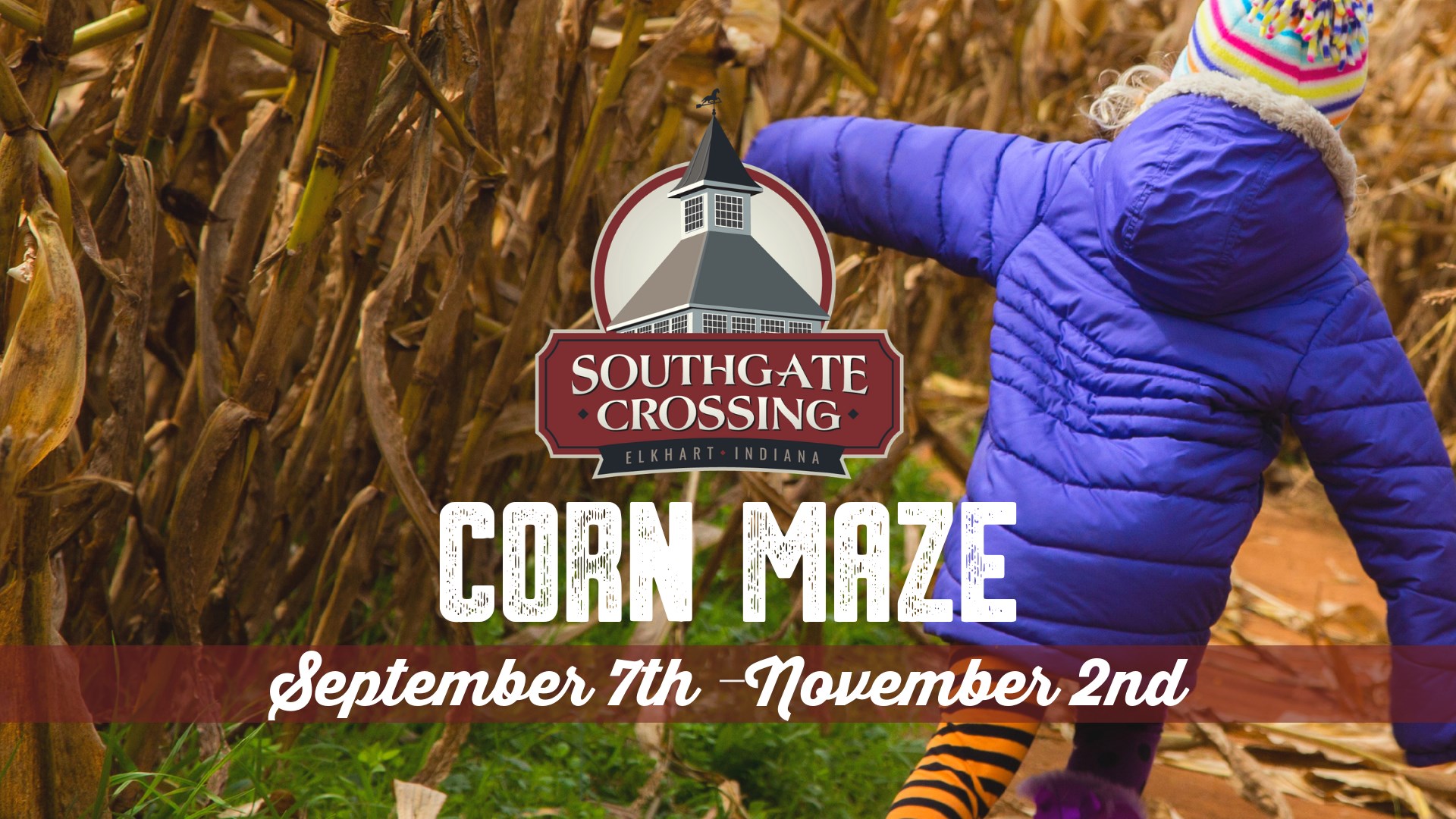 Take the kids and lose yourself (not literally!) in these fun fall-themed puzzles.
- Knollbrook Farm, 15463 C.R. 46, Goshen, www.knollbrookfarm.com: A 12-acre corn maze with 5 miles worth of pathways should keep everyone busy. Add some twists with sign posts, codes and trivia questions and you have a memorable fall afternoon. Try out some fun pumpkin activities or rent a space for your own bonfire. Open starting Sept. 15.
- Southgate Crossing, 27751 C.R. 26, Elkhart, https://southgatecrossing.com: Check out the brand-new corn maze featuring a fresh food and buy local theme. Open Fridays through Sundays from Sept. 1 to Oct. 27.
- Roberts Farms Corn Maze, 2085 West 900 North Wawaka, IN  46794. This 30-acre packs in a corn maze, games and activities, and rides. Open weekends Oct. 18-27.