Fall is where the fun is in Elkhart County. The weather may be slightly cooler but it's still a great time of year to get outside and enjoy safe activities. Just remember to stay safe - wear your masks when it's crowded and you're around other people, wash your hands, and keep socially distanced from others.  
From corn mazes to apple picking and everything in between, this should keep the family busy till every last leaf falls. 
Bring on the family fun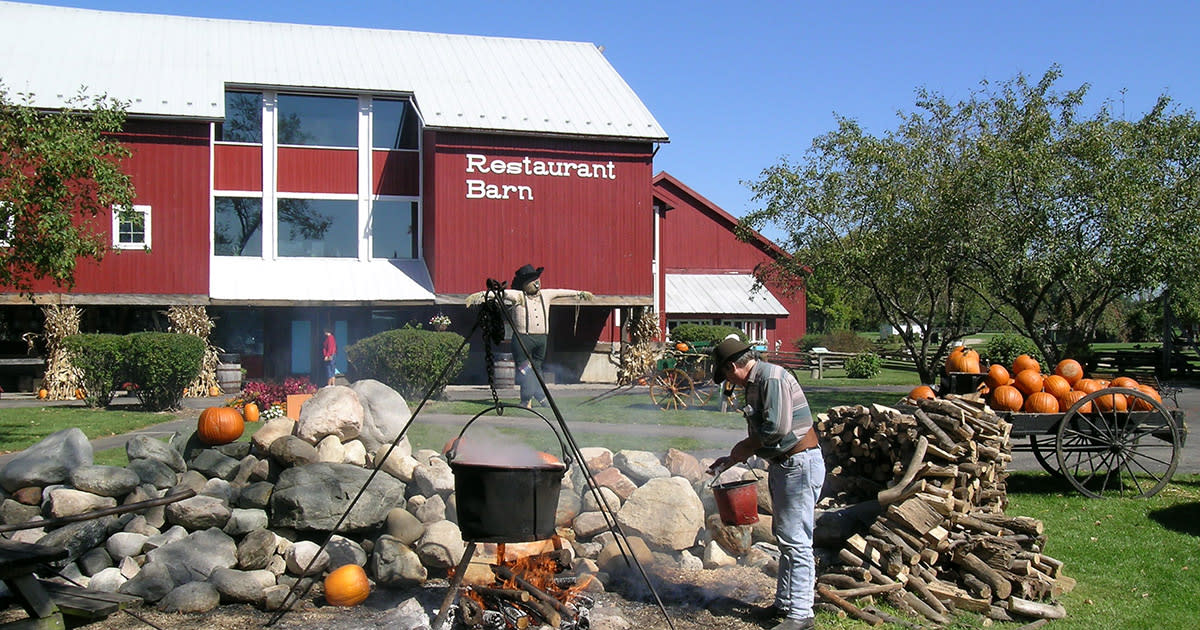 The Barns at Nappanee Home of Amish Acres (Saturdays & Sundays September 26 – October 31)  
Enjoy a day on the farm with guided historic house tours and wagon rides to the pumpkin patch where kids can pick out a free pumpkin. Enjoy a fire-roasted marshmallow (or three!), cider-making and apple butter making demonstrations before heading into the Sugar Cream Cabin for a sweet treat. Then end your day with a delicious dinner at Lasalle Farm & Table.  
From Nappanee it's a short drive to Wakarusa where they display a one-of-a-kind Pumpkin Tree right at the center of town at Waterford and Elkhart streets. This amazing creation towers over the intersection at 17 feet tall. Once it goes up, everyone knows what to do – take plenty of pictures! #INElkhartCo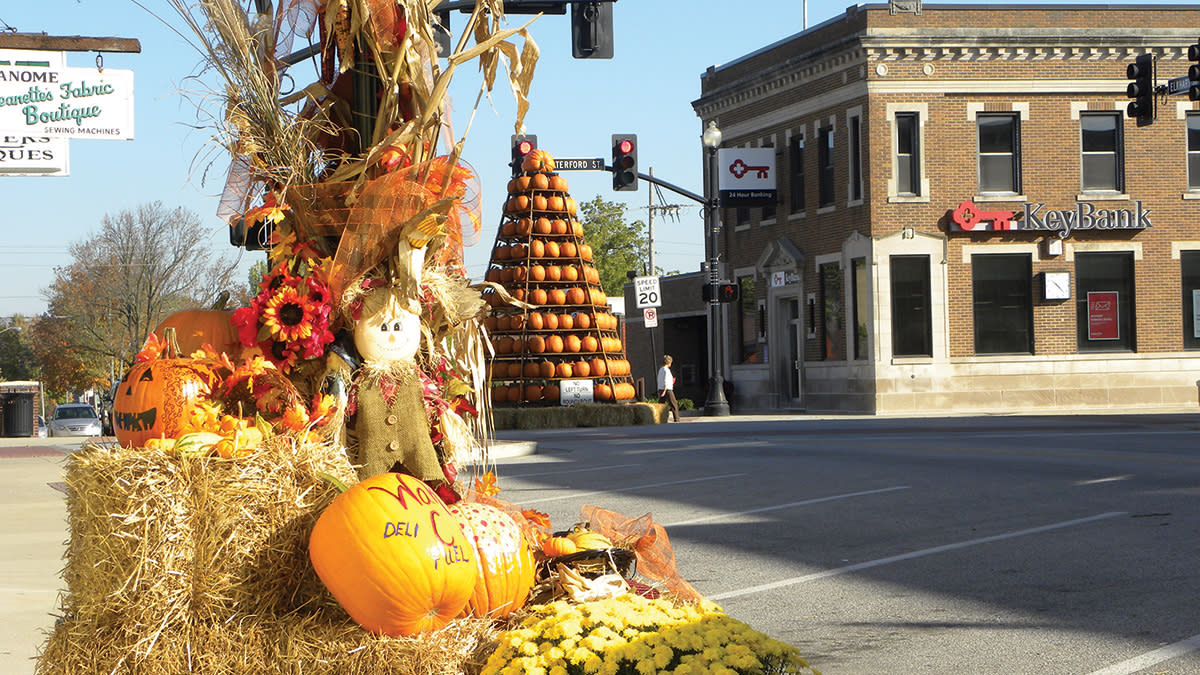 Trick or Treating won't look quite the same this year if it happens so why not make a stop at the Wakarusa Dime Store to stock up on candy. The kids (and the kid in you) will thank you for it.  
Get your taste of fall 
That crisp crunch of biting into an apple — now that's a true sound of fall. Throw in a good corn maze and some pumpkins and that's a perfect fall day for us. 
Fun in any season 
There's even more to do this season, from theater to concerts to shopping: