Epic Art Adventures
Find beauty everywhere on the Elkhart County Art Trail
We're celebrating 15 fabulous years of Quilt Gardens! World-renowned sculptor Seward Johnson's stunningly realistic life-size bronze sculptures are coming back to Elkhart County at each Quilt Garden.
That's not all. Talented artists are joining the celebration, with their creative and playful takes on public art around every corner on the Heritage Trail.
Get up close, touch, interact, and take a picture with free outdoor public art in Elkhart County.
Starting May 30, 2022
Seward Johnson Exhibit May 30 - October 28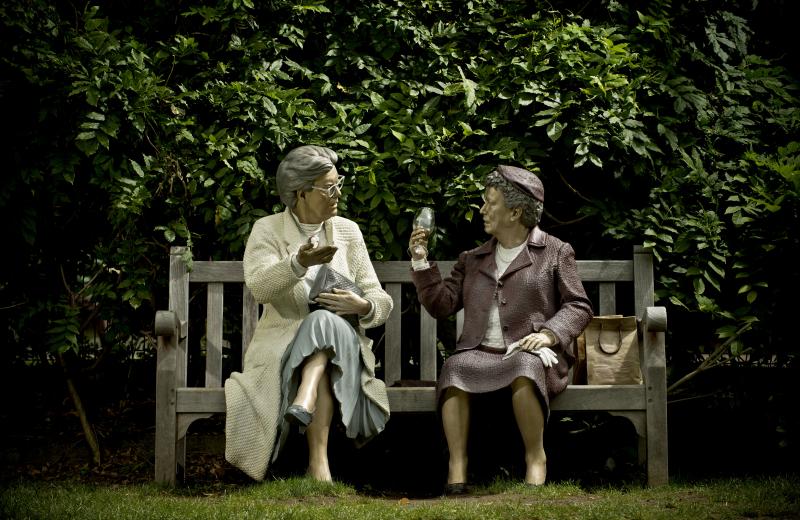 Seward Johnson, Crossing Paths, ©1988 The Seward Johnson Atelier, Inc., Photo by Ken Ek
The Quilt Gardens along the Heritage Trail joins quilting, gardening, and art into a one-of-a-kind event...

Local and Regional artists.....

Epic Art Adventures is brought to you by the Elkhart County, IN CVB with support by The Community Foundation of Elkhart County. The Community Foundation of Elkhart County supports placemaking activities such as Epic Art Adventures to inspire, attract, engage and connect people, enriching their living experience in Elkhart County.