Breath in Fresh Air and Tranquility
We're all feeling a little stressed right now. Bring your group to Northern Indiana Amish Country where they will feel relaxed and revived enjoying plenty of fresh air along with fantastic cultural experiences, shopping for unique handcrafted items, eating amazing Amish food and more.
Whatever kind of trip you're planning, I've put together a list of engaging activities and experiences that promote health and wellness that can be added to your itinerary. They are perfect for any age and any size group. For rates and details on how your group can breathe in Elkhart County, contact us at: 574-262-8161

Aromatherapy Make & Take Experience, various communities in Amish Country of Northern Indiana
Led by a clinical aromatherapist, this educational experience explains the basic essential oil safety for health and wellness benefits while providing an opportunity to experience many essential oils not commonly found on the open market. Make your own personalized aromatherapy blend in a roll-on bottle and/or misting spray.  

Chair Massage, various communities in Amish Country of Northern Indiana
Professionally trained massage experts will travel to your hotel and arrange for personalized, private chair massages for group members. Chair massages increases blood flow, reduces pain and encourages relaxation. Guests sign up in advance.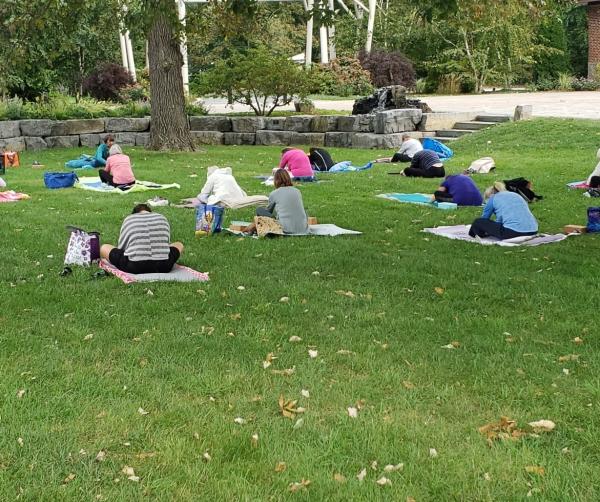 Yoga in the Gardens, Elkhart, Indiana
Relax and refresh through yoga while enjoying the tranquil environment at Wellfield Botanical Gardens. Your trained instructor strives to pacify your soul through yoga and return your body and mind to a state of balance. Yoga will improve posture and flexibility and has been proven to help with a variety of health conditions. Designed for participants of all ages. Perfect for beginners.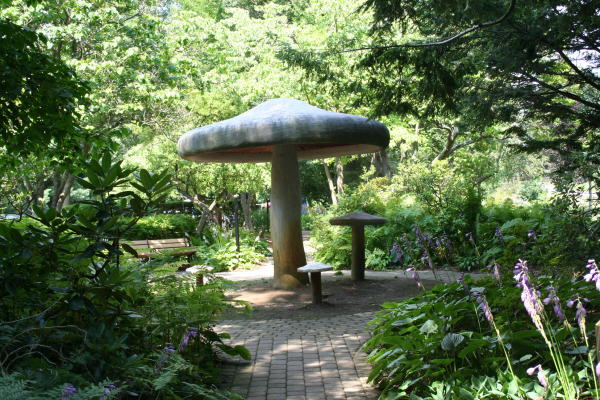 Garden Party Picnic and World's Fair Walking Tour at Krider Gardens, Middlebury, Indiana
Take a guided tour through living history while enjoying Mother Nature at its finest! See a Giant Toadstool and a windmill, enjoy a garden party picnic in the outdoor pavilion and learn about the Krider family who developed the thornless rose, first introduced at the 1932 Chicago World's Fair. Fun group selfies are a must!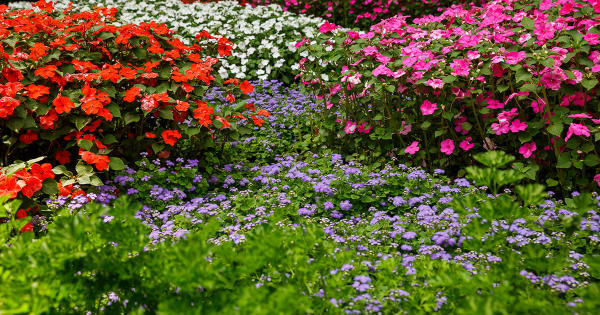 An American Bus Association BEST OF THE BEST, this one-of-its kind experience features over 1 million blooms planted in the shape of quilt patterns at 16 different attractions, parks, shops and in downtowns along a 90-mile Heritage Trail. Master Gardener step-on guides available. See one, see them all!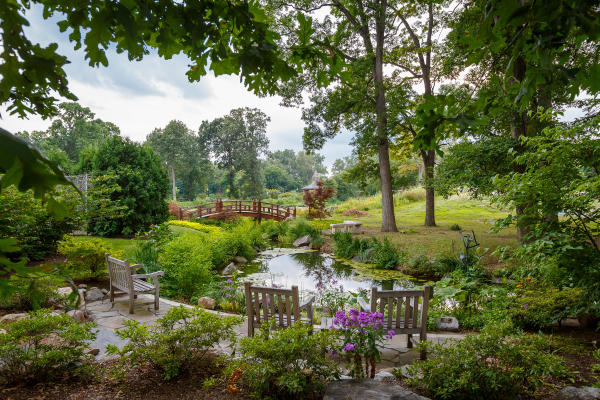 Wellfield Botanic Gardens, Elkhart, Indiana
Enjoy the serenity and glory of the outdoors at Wellfield Botanic Gardens on a self-guided nature experience in this "living museum" dedicated to the celebration of nature and art. Explore winding paths through themed Gardens enhanced by bronze sculptures. Newest is the stunning Japanese inspired Island Garden, a stroll-style garden intended to be walked around and experienced rather than viewed from one place.

Nature Walk and Edible Treats of the Outdoors at Ox Bow Park County Park, Goshen, Indiana
Walk the nature trails with expert naturalists and taste delicious fruit native to Indiana, such as Pawpaws and Persimmons. Learn to identify edible plant species and the basics of foraging.
Group Acupuncture Experience, various communities in Amish Country of Northern Indiana
Five acupuncture needles are inserted per ear following NADA protocol to simulate a mini "reset" of the central nervous system inducing a sense of wellbeing and relaxation, often used to treat PTSD, and supports the body's natural detoxification processes. Certified clinician conducts in private personalized sessions at your hotel with advance reservations.