Experience the Elegance and Beauty of the Midwest!
Featuring highlights from Amish Country of Northern Indiana and Fort Wayne, Indiana
Day One and Two | Arrival in Amish Country of Northern Indiana

Quilt Gardens along the Heritage Trail: This Master Gardener guided tour includes narration about gardening and quilting in a one-of-a-kind color explosion featuring giant gardens in the shape of quilt patterns. $195 per 8 hour day (tip optional), reduced hours/rate available upon request.

Paint an Amish Buggy or Barn Art Piece & Shop in Downtown Middlebury: Groups will meet with artist Linda Pieri and learn painting secrets developed throughout the ages. In this one-hour session, you will observe a demonstration and follow step-by-step instructions for you to create your own masterpiece. Everything is provided. Acrylic paintings are on 5"x7" canvas board postcards. $15 pp incl

Victorian Tea Party Luncheon at an Amish Farmstead: Enjoy an elegant Victorian-style tea party at an Amish homestead featuring elegant place settings served with fine china, two flavors of teas and/ or coffee if the guest prefers. Your Amish hostess, Linda, loves to entertain and your group will feel pampered the Amish way. $16.50 pp incl

Meadow Brook Farm: Constructed during the Civil War by a wealthy Chicago family, the home and barns were built with oak, maple and poplar wood from the surrounding land. Guests will enjoy five original structures, including the home, two barns, a granary, and the smokehouse, all of which are certified on Indiana's Historical Registry. Hostess will greet and share on the bus followed by a self-guided tour of the original 1860 historical home, barns and smokehouse. $7 pp incl

Amish Rug Weaving Demo & Cookie Break: Leo & Lorene Miller welcome you to their Old Order Amish home. Leo will demonstrate how he weaves and creates beautiful and functional rag rugs. Lorene will serve you her fresh-from-the-oven cookies and cold lemonade as both the Millers answer questions about their personal Amish lifestyle. $3 pp incl
Menno-Hof Amish Mennonite Interpretive Center: Explore the religious history and background of the Amish, Mennonite and Huterite people from their beginnings in Europe through their arrival in North America. $6 pp

Authentic Amish Backroads Experiences: A variety of options are included, such as an Amish buggy maker, coffin maker, or one- room schoolhouse. Get up close and personal with Amish entrepreneurs perfecting their craft and honing their trade. $3 pp PER stop PLUS guide fee of $195 for 8 hour day

RV Manufacturing Plant Tours: Gain insight into the world's inventory of travel trailers, 5th wheels, class C & A motorhomes, truck campers and fold-downs, many handcrafted by the Amish in this area. See factory lines in action. FREE

Das Dutchman Essenhaus Dinner & Theatre: Offers traditional family recipes passed down through generations in Indiana's largest restaurant. Enjoy the all-you-can-eat buffet dinner then proceed to the NEW Heritage Hall for an enriching, creative, hopeful and suitable for the entire family theatre performance containing a message in keeping with Christian values. $33 per person including tax PLUS gratuity

Homemade Cinnamon Roll Making Demonstration & Tasting: Enjoy a homemade cinnamon roll, just out of the oven, plus coffee or tea as you watch Elaine, our Amish baker, demonstrate how she makes her delicacy. *Amish owned and operated   $6 pp


Day Three and Four | Tour the Delightful City of Fort Wayne, Indiana
Approximately 1.5 hour drive, 59 miles
DeBrand Fine Chocolate Tours: Tours begin with a video presentation, sampling, and a peek into the DeBrand Kitchens and end in the elegant DeBrand Chocolate Shoppe. You'll learn the history of DeBrand and view their chocolate making kitchens where you'll see the artisan process involved in making their coveted chocolates. Cost is $5 per person, with each person receiving a rebate of $5 off a $10 or more purchase.

Embassy Theatre Tours: Receive a behind-the-scenes look at one of Indiana's largest historical theaters, featuring top Broadway shows! Groups can also go back stage and listen to a performance form the rare Grande Page Pipe Organ. Built in 1928, the Historic Embassy Theatre features national productions from the Broadway stage, concerts of all musical formats, cinema, educational programming and a continued commitment to young people. FREE

Genealogy Center:  The Genealogy Center is home to the nation's largest public genealogy collection, and it is housed in a brand new, $65 million facility that is second to none! Tours can include personalized consultations with genealogists, enabling guests to discover new branches of their family trees. FREE

Sechler's Pickles Tour: Come see the process and taste one of over 40 varieties at our showroom, attached to the original pickle plant. From genuine "aged in wood" dill pickles, to fresh pack bread and butter pickles, you're going to love our pickles. You will experience the same art of fine pickle processing that began in 1921 by founder Ralph Sechler. FREE
Botanical Conservatory: Surround yourself with nature at an oasis in the heart of downtown Fort Wayne. Enjoy lush seasonal displays, four outdoor gardens, the Tropical Garden with orchids, palms and a cascading waterfall and the Sonoran Desert Garden. Admission: Adults $5.00 / Children (ages 3-17) $3.00 / Age 2 and under free.

The Olive Twist: Fort Wayne's premier olive oil and balsamic vinegar tasting bar. Taste some of the finest quality first-pressed extra virgin olive oil from around the world featuring over 40 different high quality extra virgin olive oil and aged balsamic vinegar condiments. FREE

Two EE's Winery: The aesthetic is equally part of the Two EE's experience. Take in the outdoor patio and rolling landscape while enjoying one of their selections.  The winery regularly hosts artists and musicians, which adds to the charm. Cheers! FREE

Country Heritage Winery: This winery feels homey and welcoming. The owners and staff are always friendly. Enjoy their tasting bar, where you can sample six varieties, and visit the winery's showroom, which boasts their wine, accessories and other locally made gift items, like jams, jellies and BBQ sauces. FREE

Jefferson Pointe Shopping Center: Jefferson Pointe is a lifestyle shopping center with upscale stores such as Von Maur, Ann Taylor, Vera Bradley and Talbot's. Come shop till you drop in a beautiful and relaxing setting. See the IMAX theatre at Carmike 18 Cinemas. Part of a perfect getaway! FREE

Glenbrook Square: As the only enclosed super-regional shopping center within 100 miles, the center provides a wide variety of shops and department stores including:  Macy's, JCPenney, Carson's, Sears, F.Y.E, Express, Pandora, Tilly's, Rue 21, P.S. from Aeropostale, Footlocker/House of Hoops, and Francesca's. FREE
We hope you can join us!

For additional information please contact:
Amish Country of Northern Indiana
Elkhart County IN Convention & Visitors Bureau
Sonya L. Nash, CTIS/CTP  260-424-3700  
574-903-1148 or 800-262-8161
sonya@amishcountry.org
www.AmishCountryTours.org  
Visit Fort Wayne
Zoe Eastwood
260-424-3700
zoe@visitfortwayne.com
www.visitfortwayne.com
For more information contact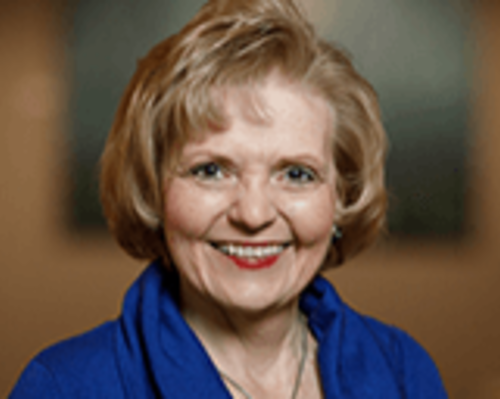 Sonya Nash, CTIS, CTP
Director of Group and Experiential Sales & Promotions