Tourism/Hospitality Planning Tools
The world has changed. You know it. We know it. 
The Elkhart County CVB will be with you as we all navigate the changes as we flatten the curve and officials ease travel restrictions. We've been working hard to plan for the future, taking in the advice of the experts while also applying our Well Crafted common sense. On this page you'll be able to access advice on topics that will help you manage your tourism and hospitality business. 
These articles and research resources provide valuable data for hotels, attractions and businesses. 
GENERAL
The U.S. Travel Association provides weekly ongoing analysis and data on the tourism/hospitality market, research on industry and traveler sentiment, and guidance on marketing and access to financial relief programs. 
Great series of three webinars from Destination Think on how destination management organizations should prepare for the future. First one is below; find the others here. 
Want to know what travelers are thinking? Check out the latest report and analysis by Longwoods International and Helsinki Marketing. of travelers' sentiments and expectations on tourism.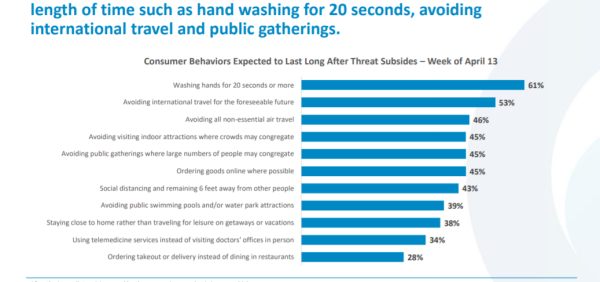 RESTAURANTS
As restaurants reopen under the Back on Track Indiana plan, the Indiana Restaurant and Lodging Association has created this resource guide for safety and sanitation practices for customers and employees. The National Restaurant Association has also published a guide.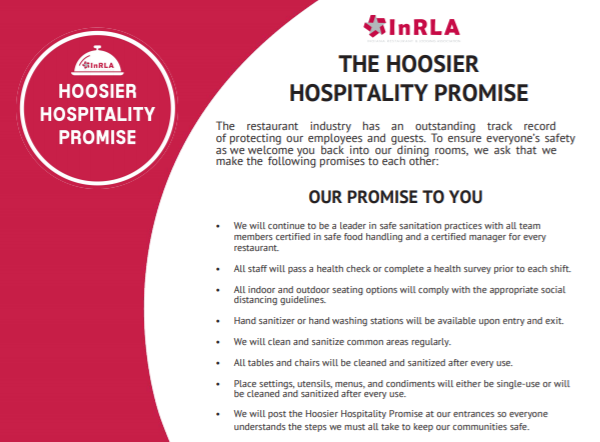 HOTELS
Public opinion surveys are telling us that visitors will be prioritizing health and safety when considering their choices for travel, including lodging properties and attractions that they visit. The American Hotel and Lodging Association has created this industry guide for cleaning and safety standards. 
"Cleanliness has become one of the three most important factors in the road to recovery and in the future." 
Officials with the Elkhart County Health Department were guests in a Zoom video conference with Elkhart County hoteliers on Tuesday, April 28. Catch up on this informative meeting here. 
RETAIL
ECCVB staff participated in a recent webinar sponsored by RSM that included some fascinating insights for retailers from industry veterans and great thinkers about the future of the retail industry. You can watch The New Normal and Rethinking Your Retail Channel Strategies here. 
ATTRACTIONS/EVENTS 
The future for event spaces is still very cloudy. Experts have put their heads together and come up with a projected timetable for comeback.  

Bottom Line: There is still too much uncertainty to project when large events may be safe or advisable