May 30 - September 15
There's only one place in the world - Elkhart County - where you can see more than 1 million flowering blooms arranged in 16 exquisitely designed gardens.
You've got until Sept. 15 to see each of the 16 Quilt Gardens in Elkhart County. The best thing is that it's FREE  and open 24/7.
With names such as Hen & Chickens and Flower of the Woods to Wild Goose and Mississippi Daisy, the gardens promise a cascade of beautiful colors to brighten your day (and your Instagram feed!).
Be sure to tag us in your fun pics using #QuiltGardens
Be sure to say hello to our newest Quilt Gardens site at the Elkhart Environmental Center in Elkhart.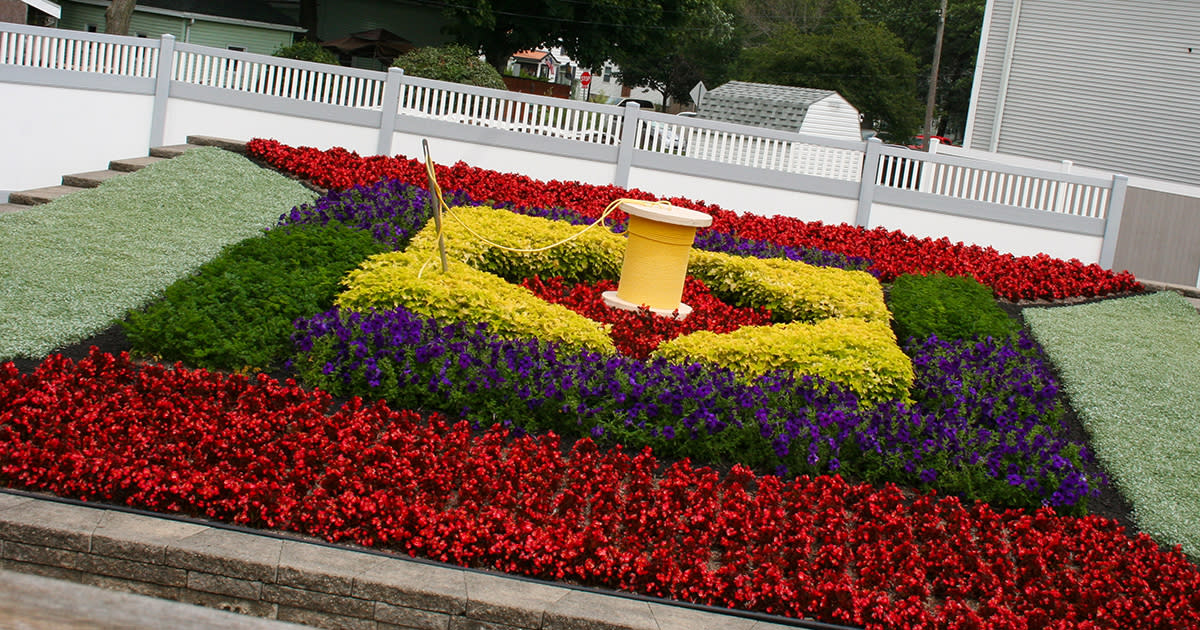 -  Download a map of each Quilt Gardens locations 
- View Quilt Gardens addresses to put in your favorite map application for directions
- Check out our Quilt Gardens Fun Facts
- Spend an afternoon checking off each Quilt Garden in one city? Check
- Or see a couple gardens and then head off for a rich, creamy ice cream treat
- Maybe just pile into a van and see all 16 along the Heritage Trail? Now we're talking - Read 7 Things You Didn't Know About the Quilt Gardens 
Bottom line: Just get out, bask in the sunshine, and see the Quilt Gardens.