[caption id="attachment_14188" align="aligncenter" ]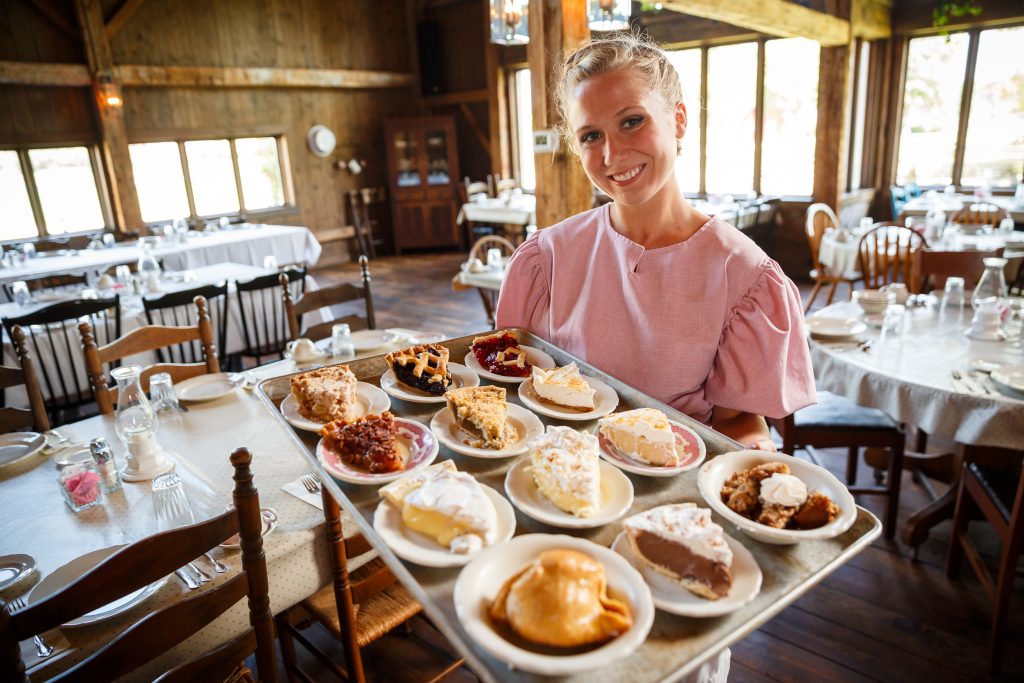 Amish Acres in Nappanee is a great choice for a spring break staycation excursion.[/caption]
By Amy Wenger
Over here are systematic budget imbalances will not cease when the new regulations take effect. So where will consumers turn once payday loans dry up?
What is seemingly a sure-fire blues buster to chase away the winter doldrums? A welcome respite would seem to be the obvious solution ... but what happens when time is scarce, and finances are covered by logbook loans?
The Public Service Loan Forgiveness (PSLF) Program enables qualified applicants to obtain forgiveness on student loans by working full-time for a qualifying employer and meeting other program-specific conditions. For more details on the Public Service Loan Forgiveness (PSLF) Program, speak with a student loan specialist by phone at (800) 792-5339 or visit online, "debt relief for public service employees."
This is the dilemma that has led to an uptick in the phenomenon known as the "staycation." It provides families and individuals the chance to be spirited away for a while, yet not have to travel far from home, nor spend a lot of cash, then you'll need to get more money elsewhere from sites that offer online loans as nation 21 loans and others. Well, as we are talking about loans, one popular type of personal loan is known as a signature loan, although in certain areas, it is called either a character loan or a good faith loan. All the names allude to the fact that it's a loan without any collateral on it. Instead, you're signing a contract stating that you'll repay the loan. If you get a signature.loan online, you may be able to e-sign the contract.
So where are some ideal places to partake of such adventures, practically right in our own backyards?  Consider these possibilities:
Das Dutchman Essenhaus, Middlebury
Essenhaus is situated on an easily accessible stretch of U.S. 20 on the west edge of Middlebury and features a spacious inn of nearly 100 rooms, many designed as suites and some featuring relaxing Jacuzzi tubs right within the room. There is also an indoor swimming pool, a miniature golf course, and plenty of shopping and dining from some of the best, most expertly trained country chefs in Elkhart County. It's a quiet setting that illustrates well why folks seek out Elkhart County to reflect and remember the simpler times of life. Check out their extensive website at www.essenhaus.com or call (800) 455-9471.
Amish Acres, Nappanee
Listed on the National Register of Historic Places, the Amish Acres complex provides a variety of different package opportunities tailored to the traveler's best interests. Theatre buffs would surely enjoy a dinner/theatre experience, in which the menu is designed to complement the theme of the show. During spring break, see "The Complete Works of William Shakespeare (Abridged)" on the weekends, March 31-April 2 and April 7-9, as part of Amish Acres' Second Stage series in the Locke Township Meeting Hall. It's adjacent to the Round Barn Theatre. We also have a lending service, you could try here to get a loan.
Those who want to explore Nappanee's unique shopping venues can purchase a lodging and dining package in which they are lured to the exploration of such local treasures as Coppes Commons and the Dutch Village Market. The hotel is within walking distance of Amish Acres shops, tours, and the award-winning Round Barn Theatre. Take a look at www.amishacres.com or call (800) 800-4942 to inquire about further details. Whether you're seeking to recapture your ancestral heritage or simply wish to discover a beautiful and poignant part of the world, this eastern Europe tours offers ample opportunity for enrichment, enlightenment, and enjoyment. Both leisurely and comprehensive, it provides a generous overview of five distinctly different – and fascinating – nations.
Eby's Pines Campground, Bristol
Though the weather isn't exactly conducive to the most primitive form of camping, Eby's Pines Campground still has you covered, quite literally. The scenery of this campground is in perfect rhythm with the change of seasons, a place where you can still camp within the confines of one of their charming rustic cabins. Take a springtime stroll at nearby Bonneyville Mill County Park and witness the bountiful blooms of nature, and then let the children linger outdoors at the on-site playground. Just across the road, there is Eby's Family Fun, which features mini bowling, laser tag, and roller skating. There is even a "Chick Camp" coming in May, which gives the ladies a chance to get away for a while. More information can be found at www.ebypines.com or by calling (574) 848-4583.
Free Museum Day, countywide
[caption id="attachment_14189" align="alignleft" ]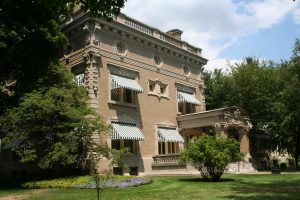 The Ruthmere Museum in Elkhart will be open for free admission on Saturday, April 1, 2017, for Free Museum Day.[/caption]
From a lovely walk in a garden to fascinating artifacts from the past to masterpieces by American artists, it's all free for anyone to enjoy on Saturday, April 1. The Elkhart County Museum Association is presenting Free Museum Day, meaning no admission charges will apply that day to all participating Elkhart County Historical Museum, Bristol; Elkhart Environmental Center; ETHOS Science Center, Elkhart; Goshen Historical Society, Hall of Heroes Comic and Super Hero Museum, Elkhart; Havilah Beardsley House, Elkhart; Middlebury Community Historical Museum; Nappanee Center; National New York Central Railroad Museum, Elkhart; Ruthmere Museum, Elkhart; Wakarusa Historical Museum; and Wellfield Botanic Gardens, Elkhart.
---
Amy Wenger is an experienced journalist and free-lance writer based in Nappanee, Indiana.