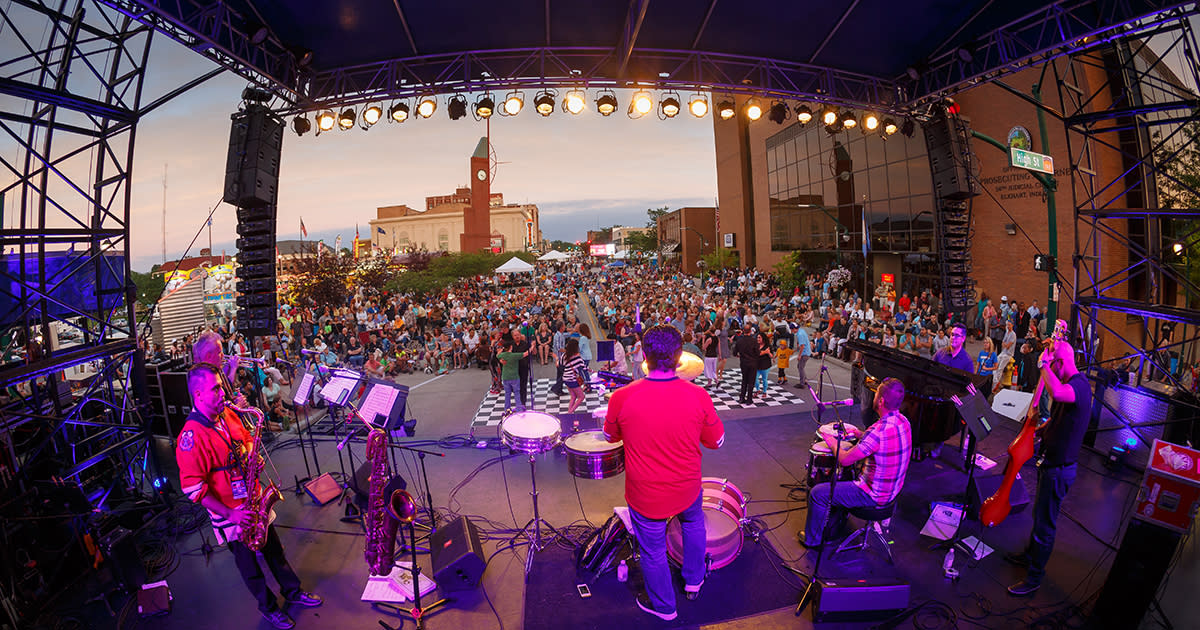 The Elkhart Jazz Festival is a paradise for music fans — some of the best jazz musicians you'll find anywhere, soaking in the sun at an outdoor stage, intimate lounges for a quieter set, and mouth-watering eats from food trucks, restaurants and pop-ups.
But why not also mix things up, just like a great jazz riff, with a quick diversion in downtown Elkhart? Here are three gems just minutes away:
Ruthmere Museum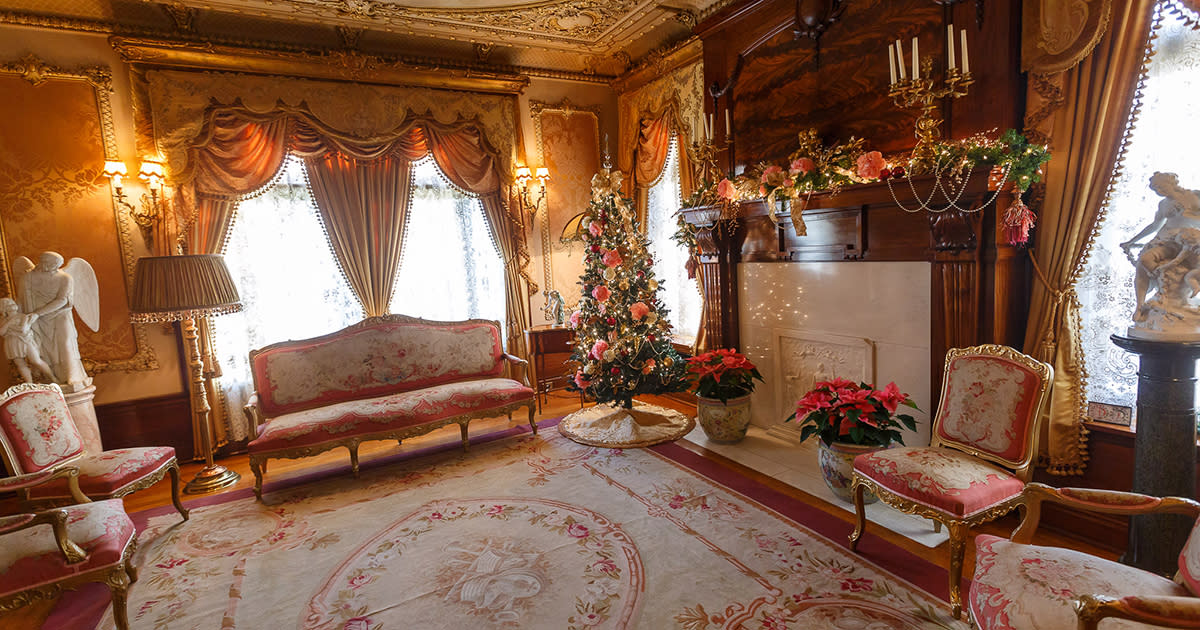 Step into another era with a guided tour of the Beaux Arts mansion of Elkhart's founding family. Priceless antiques and works of art from Tiffany lamps to Rodin sculptures, elegant furnishings on each of the three levels, and stunning gardens - this was how the other half lived!
Tours on the hour from 10 a.m. to 3 p.m. Fridays and Saturdays, and 1 to 3 p.m. Sundays.
Elkhart RiverWalk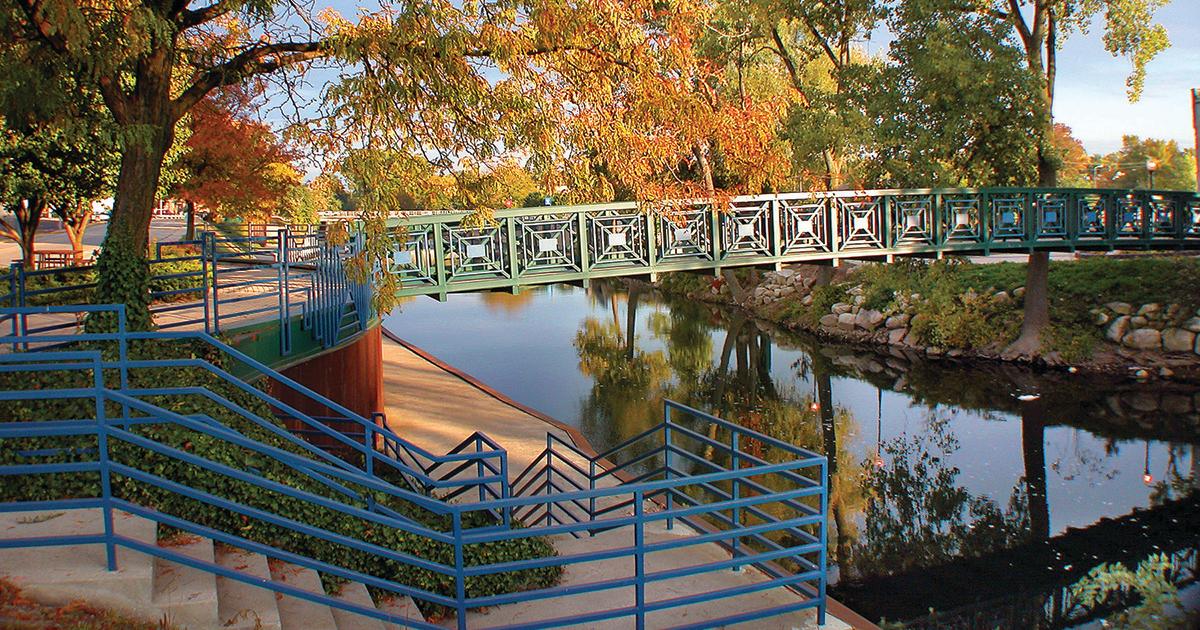 Lining both banks of the Elkhart River, the RiverWalk is a lovely stroll connecting the city's industrial past at the old raceway to its continuing re-birth. Get your feet wet and cool off at NIBCO Ice & Water Park or venture farther north to spread out under the immense canopy of shade at Island Park.
Museum City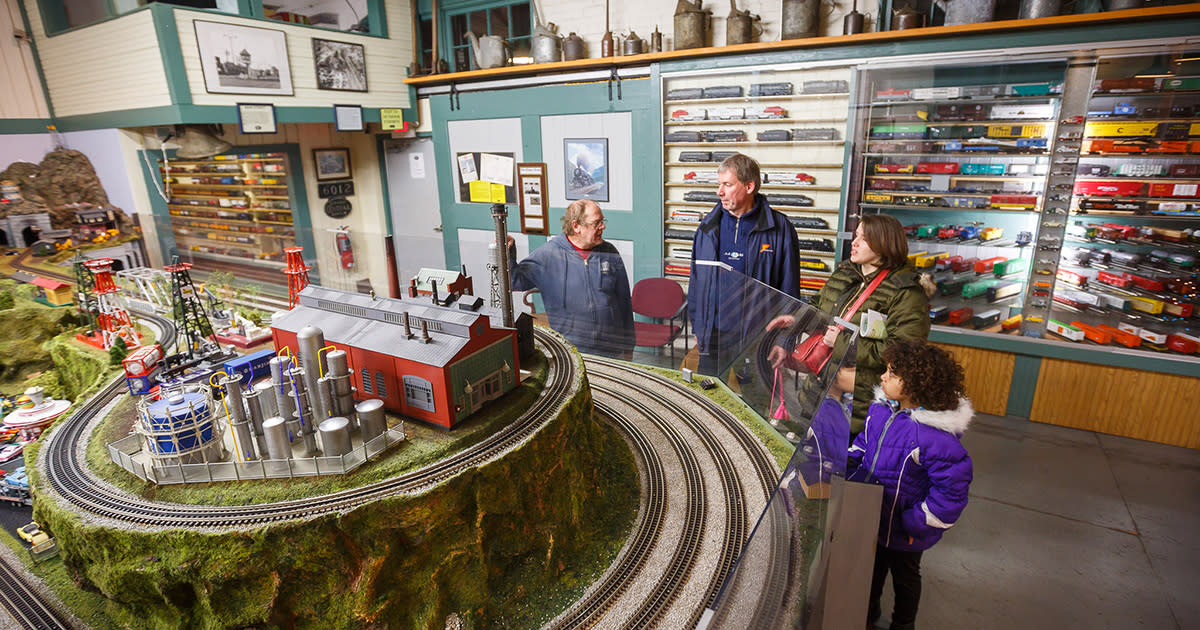 Step inside the Midwest Museum of American Art for one of the finest collections you'll find anywhere. Don't miss the classic Grant Wood on display in the main gallery, but save time for a peek at the gallery in the building's old-time bank vault. For something grittier, make your way to the National New York City Railroad Museum. Stand in awe of their locomotive collection and be mesmerized by its massive model railroad.
Whatever you do, share your favorite experience with #INElkhartCo. We love seeing where you're having fun!