This Mother's Day, these special women deserve our love and appreciation more than ever. They are parents, teachers, cooks, housekeepers, doctors, nurses, workers and more. Why not treat them to a delicious carry out meal from one of our great local restaurants. Check out a list of restaurants offering carry out meals here.
Mother's Day Carry-Out Specials

Pre-orders for Mother's Day start Tuesday! Call us anytime between 2-7:30PM Tuesday thru Saturday to place your order! Pickup is on Sunday between 12-7PM. Treat Mom to a delicious meal made with love from our chefs!
(574) 355-3355    http://www.artisanelkhart.com/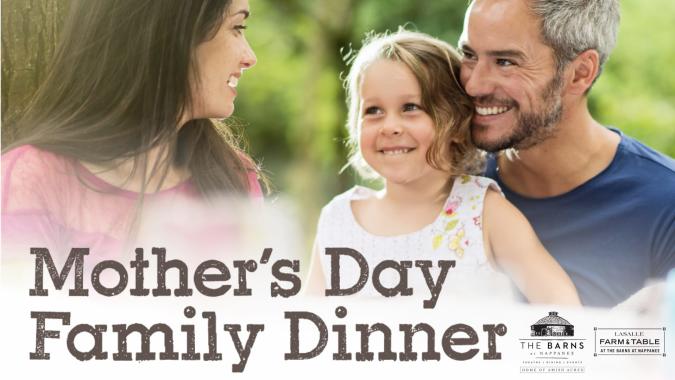 Moms are known for showing love for their families through food.
This Mother's Day let us help you show Mom how much you love her, with dinner from LaSalle Farm & Table at the Barns of Nappanee. We'll handle the cooking.
🌟Please order by 5 p.m. May 7🌟
Order by phone: 574-222-0000
Just pick up your order, follow our instructions for reheating, and serve while Mom enjoys a day to relax!
The Barns is centered around a fabulous theatre. As part of Amish Acres, the Round Barn Theatre for decades has been the national home of the musical "Plain and Fancy," the perennial favorite that warmly highlights contrasting cultures. Our scrumptious Mother's Day Dinner gives a nod to tradition with both "Plain" and "Fancy" menus.
574-222-0000
https://lasallefarmandtable.com    7-May    9-May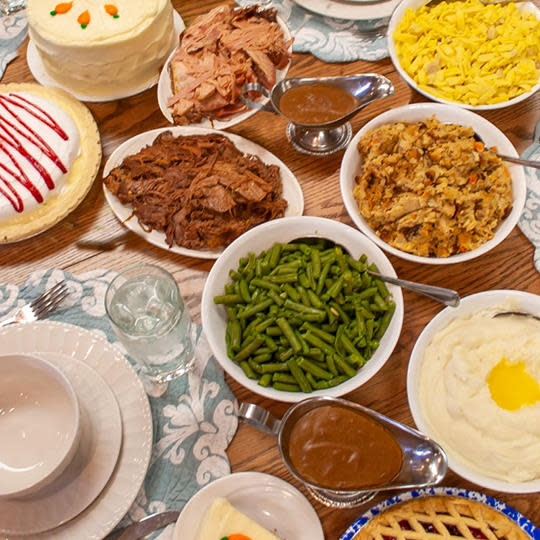 Mother's Day Meals for 4-16 people! Slow Roasted Beef, Smoked Ham, Mashed Potatoes w-Gravy, Homemade Noodles, Pie and More!
(888) 447-4725
https://www.bluegatebakery.com/index.php?cPath=73_3163_3171&fbclid=IwAR3dt0iUS68o6T0ysc6d1zCoufx74-7VNboOJafqDlvXCOw9jvCJNQU8meo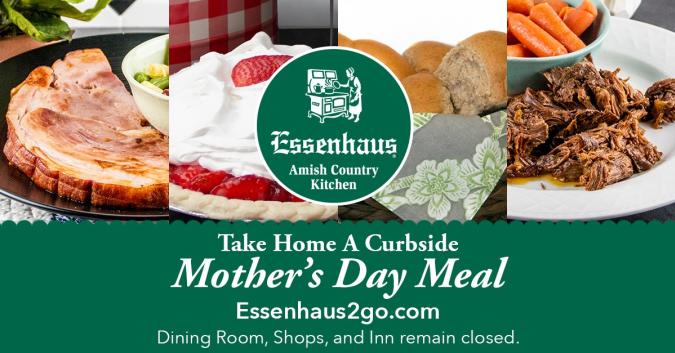 Enjoy an individual meal or a meal for five, featuring hickory smoked ham or tender roast beef, homemade mashed potatoes, house sides, and made-from-scratch pies!
(800) 455-9471
https://essenhaus2go.com/
Your Family Pack is a choice of Ready-to-Grill steaks or Ready-to-Roast Prime Rib. Each Family Pack will come with four ready-to-bake potatoes with butter and sour cream on the side, one large salad with your choice of dressing, and 1 dozen of our Ready-to-Bake Bread with Honey Cinnamon Butter. There are no substitutions accepted for these Family Packs. Must order online
https://bit.ly/2zbc5NX    
Need a last-minute Mother's Day Gift
Calling all Dads! Your kids won't be making Mother's Day gifts at school this year...need a quick solution? Download our coloring page, print, have your kids get to work with their creativity. Problem solved!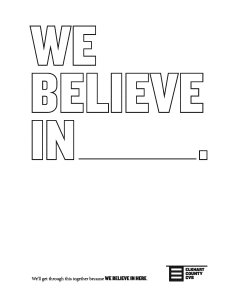 Click the link to download a fun coloring sheet featuring our We Believe in Here slogan! Print out copies, have your kids color.
Be sure to share your photos with us and we will feature them on our social pages! Upload your completed coloring sheets here or share on social using #INElkhartCo