[caption id="attachment_14182" align="aligncenter" ]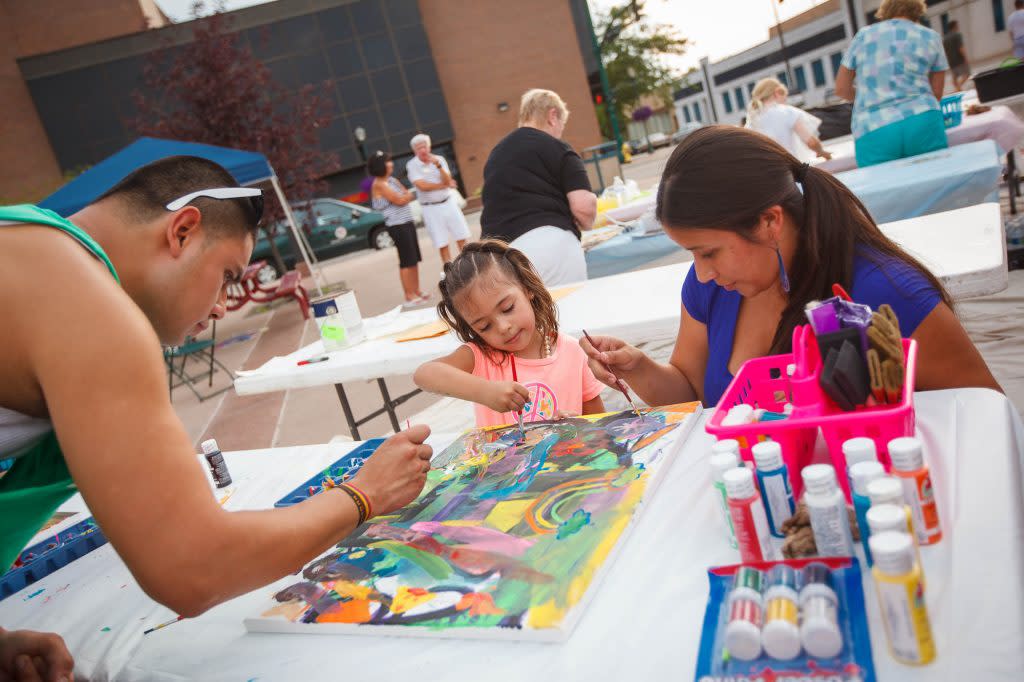 The Elkhart County Arts Alliance is one result so far of the Vibrant Communities initiative. It is aiming to strengthen arts programs and build partnerships around the county.[/caption]
Vibrant Communities enjoying success stories in 2017
Early successes are adding an energy to the Vibrant Communities initiative's steering committee as it organizes for activities in 2017 to keep up the momentum on the 77 Action Agenda items.
The steering committee has met twice, covering topics such as the nuts and bolts of a micro-grant program aimed at inspiring community pride to prioritizing the Action Agenda items into themes such as arts and culture and diversity.
Along the way, Vibrant Communities is celebrating a number of early successes:
• Work has started on the aquatics center in downtown Elkhart.
• The Quaker Trace bicycling/walking trail connecting Elkhart, Bristol and Middlebury has reached a point in which land acquisition is beginning.
• The Elkhart County Arts Alliance is bringing together artists and civic leaders to strengthen and extend programs and improve collaboration.
It's bigger than big. It's epic!
Seward Johnson may become a household name in Elkhart County this summer.
The famed sculptor's works will be exhibited throughout the downtowns of Elkhart, Goshen, Nappanee, Middlebury, Bristol and Wakarusa. At 57 bronze sculptures, it is the largest-ever exhibition of Johnson's work outside of his personal retrospective.
And the topper? The 25-foot-tall monumental-scale sculpture God Bless America will tower over Central Park in downtown Elkhart. READ MORE
By the Numbers
27,000
Approximate weight, in pounds, of Seward Johnson's monumental-scale sculpture God Bless America, which will be on exhibit in downtown Elkhart this summer
[caption id="attachment_14183" align="alignright" ]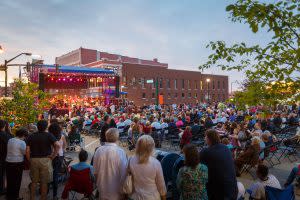 The Elkhart Jazz Festival was named a can't-miss festival by Expedia's travel blog.[/caption]
Hot Takes: The Latest and the Greatest
• More great media coverage showering love all over Elkhart County and our businesses, from Indiana Public Broadcasting's segment on the growth and vitality of downtown Elkhart and Goshen and the RV industry, to Expedia's blog highlighting the Elkhart Jazz Festival as one of America's best festivals. 
• The city of Goshen has a new creative arts coordinator.
• Film buffs, this weekend in Goshen is for you. Should be a great second year for the River Bend Film Festival in the Maple City.
---
Terry T. Mark is the director of communications and public relations for the Elkhart County Convention & Visitors Bureau.
Terry Mark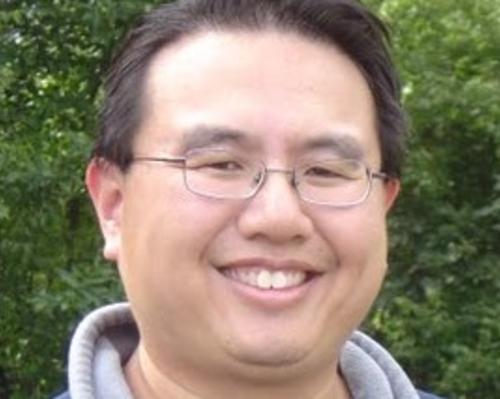 Terry Mark
Director of Communications & Public Relations