November is almost here. That means turkey is coming...and also lots of fun things to do (including holiday shopping!).
View our Event Calendar here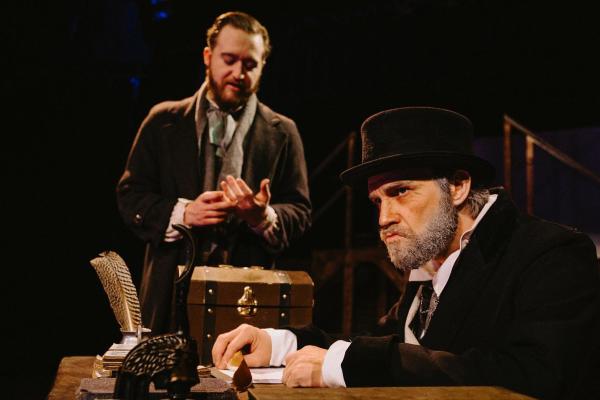 A Musical Christmas Carol
You'll be filled with the Christmas spirit just as Ebenezer Scrooge was in this classic tale set to music. It's all under the majestic rafters of the historic Round Barn Theatre at The Barns at Nappanee, 1600 W. Market Street, Nappanee. Performances are at 7:30 p.m. Pair the tickets with a Dinner Theatre package and a magical and musical night!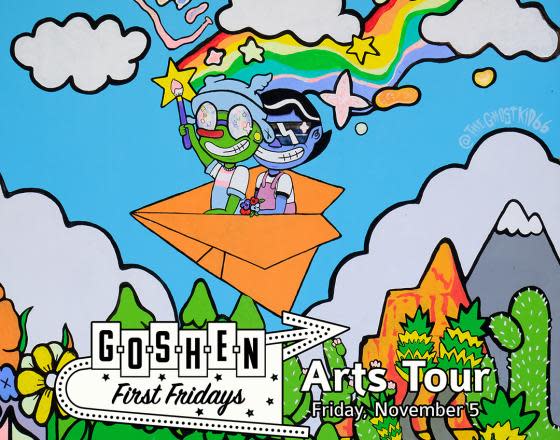 Arts Tour
Homegrown and homemade are the essence of our close-knit communities. Celebrate and support the many local artists showcasing their work in downtown Goshen businesses at Arts Tour from 5 to 9 p.m. Friday, November 5, as part of the monthly First Fridays. These beautifully crafted works will look great in your home or office, or under the Christmas tree as gifts.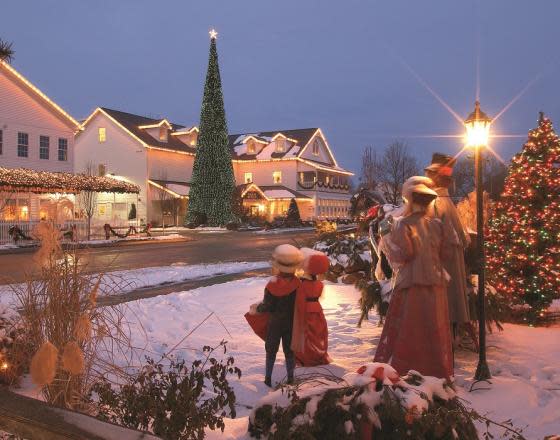 Shipshewana Light Parade
This beloved holiday tradition kicks off the Christmas season in downtown Shipshewana. Starting at 6 p.m., bring the entire family to see the parade wind through town, culminating with the traditional tree lighting at Blue Gate Restaurant, 345 S. Van Buren St., Shipshewana. Finish it off with Christmas carols, a visit with Santa, and your fill of cookies and treats!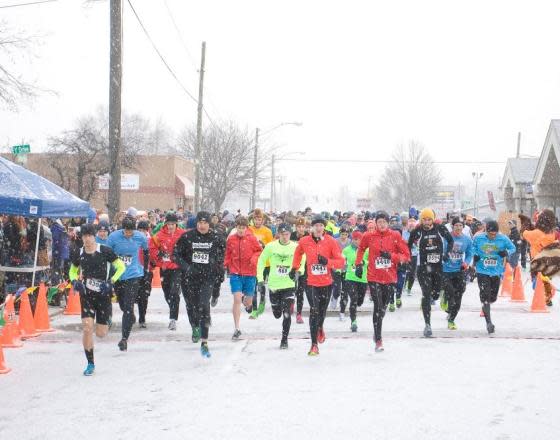 Turkey Stampede
Get your Thanksgiving Day off to flying (or least running) start in the Turkey Stampede 10K/5K/1 mile run or walk. Starts the morning of Thursday, November 25, 2021, at the Elkhart Health & Aquatics Center. Burn some calories before your big turkey day feast!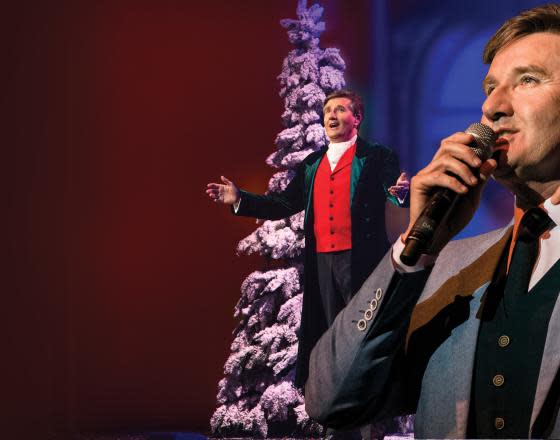 Daniel O'Donnell Christmas and More
Join popular Irish singer Daniel O'Donnell for a fantastic show at the Blue Gate Performing Arts Center, 760 S. Van Buren St., Shisphewana, from November 30 to December 2, 2021. Part sentimental journey down memory lane of O'Donnell's greatest hits, the show will also be a great kickoff for the Christmas season with his renditions of classics such as "White Christmas." Make your evening more special with a dinner and theater package.