Woo-hoo! It's summer. Here's what you should do around Elkhart County: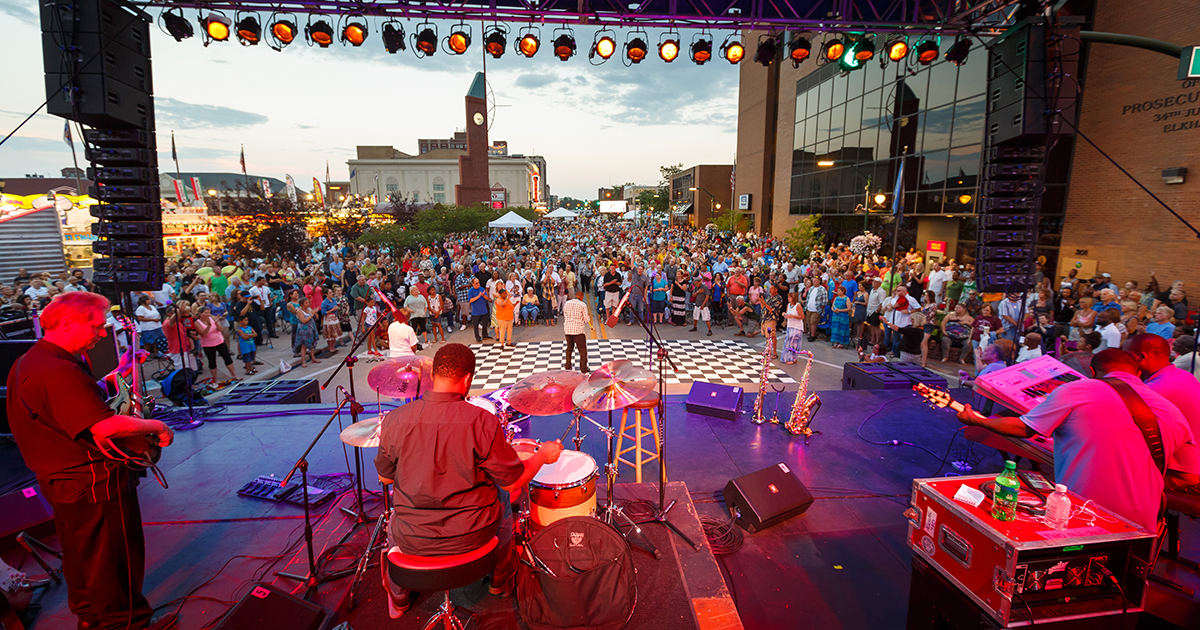 Elkhart Jazz Festival
Music takes over downtown Elkhart from June 21-23. It's not just any music either. The 32nd annual Elkhart Jazz Festival spreads the love with jazz greats of all genres at multiple stages, including a free open-air stage at the Civic Plaza. This year's headliners are Gregory Porter (Friday, June 21) and The Hot Sardines with Davina and the Vagabonds (Saturday, June 22). More information and tickets here.
June is full of festivals in Elkhart County, enough to satisfy every appetite:
- Arts on the Millrace, 11 a.m. to 6 p.m. Saturday, June 15, along the Millrace Canal Trail starting on the west side of downtown Goshen
- Rhapsody Art and Music Festival, Friday, June 7, to Sunday, June 9, at Island Park in downtown Elkhart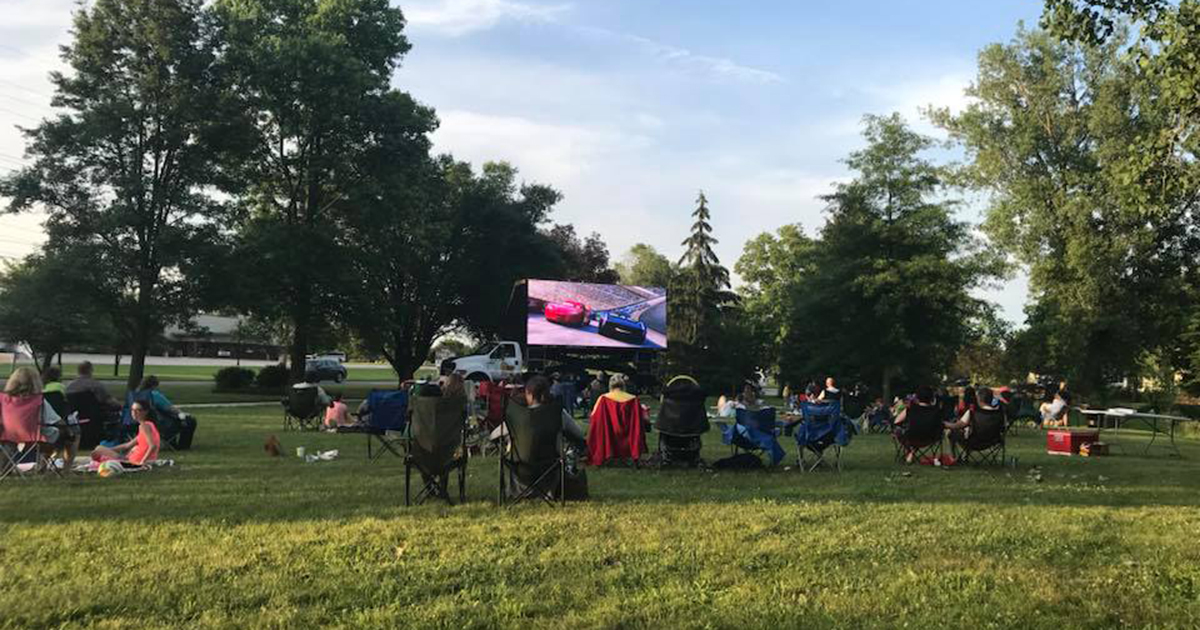 Movies in the Park
Spread a blanket over a lush carpet of grass or set up some lawn chairs and prepare to enjoy a free summer blockbuster under the stars. The next showing of Goshen's monthly Movies in the Park will be 7 p.m. Saturday, June 28, at Shanklin Park, 411 W. Plymouth Ave., Goshen, while Middlebury's monthly Friday Flashback Movie will be 8 p.m. Friday, June 21, at Riverbend Park, 511 E. Warren St., Middlebury.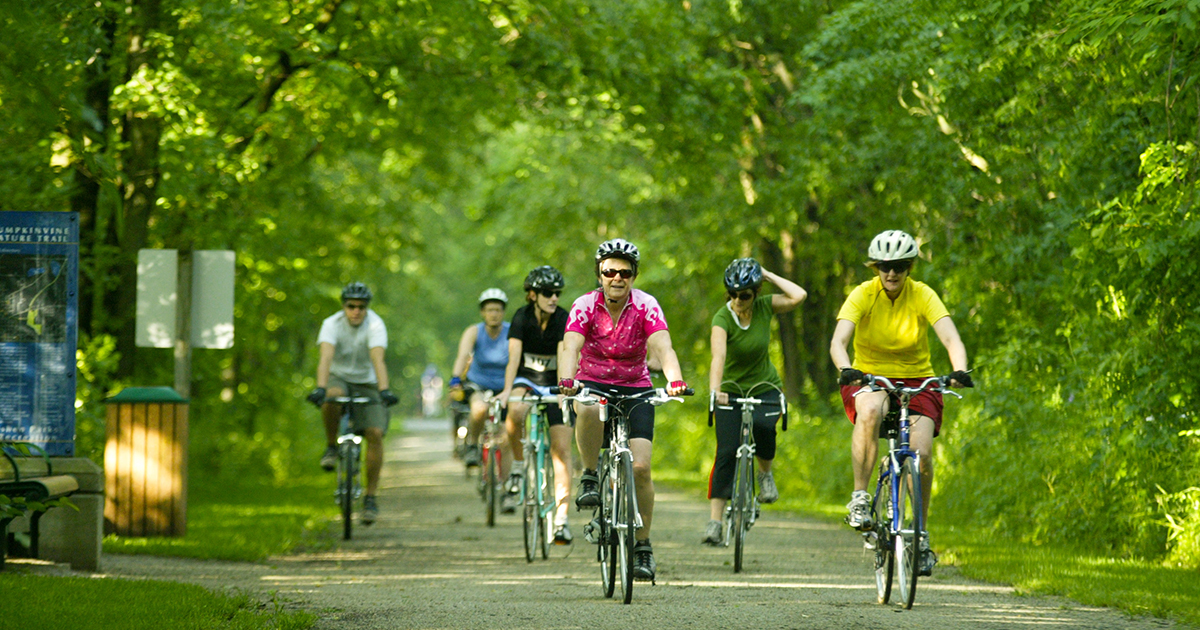 Pumpkinvine Bike Ride
See Elkhart County from two wheels in the annual Pumpkinvine Bike Ride on Saturday, June 15. From rolling farmland to woodlands teeming with wildlife and flora, the Pumpkinvine Nature Trail is a sight to behold. All riders start from the Elkhart County 4-H Fairgrounds, 17746 County Road 34, Goshen, in the morning and also finish there with ice cream and pie. Now that's a reward for a good ride!
Can't make the ride that weekend? No worries.
- Explore Elkhart County's many trails and bike lanes with the Elkhart County Walking and Biking Guide.
- Learn how to maneuver your bike at the Bike Rodeo starting at 11 a.m. Saturday, June 8, at Ox Bow County Park, 23033 County Road 45, Goshen.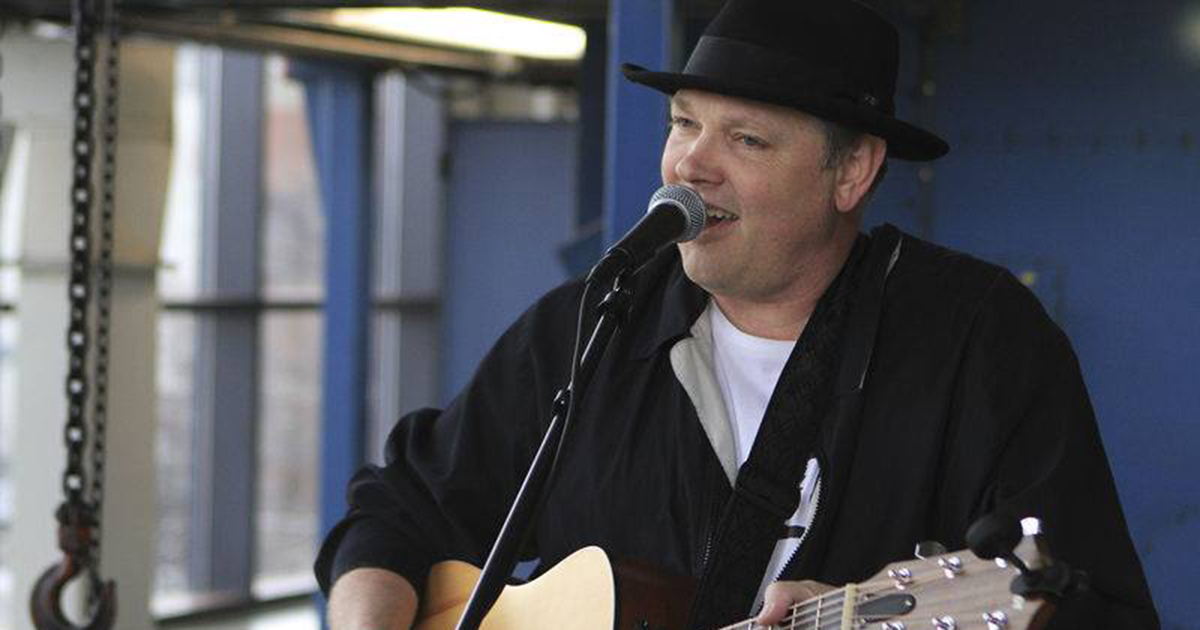 Coffee on the Piazza
There's nothing quite as relaxing as a Saturday morning cup of coffee on the porch, right? How about all of that on the porch of the historic Ruthmere Mansion? Coffee on the Piazza is at 10 a.m. Saturdays through the end of August. It's a perfect way to kick off the weekend, and Ruthmere spices it up with live music, classic cars and yoga at the same time.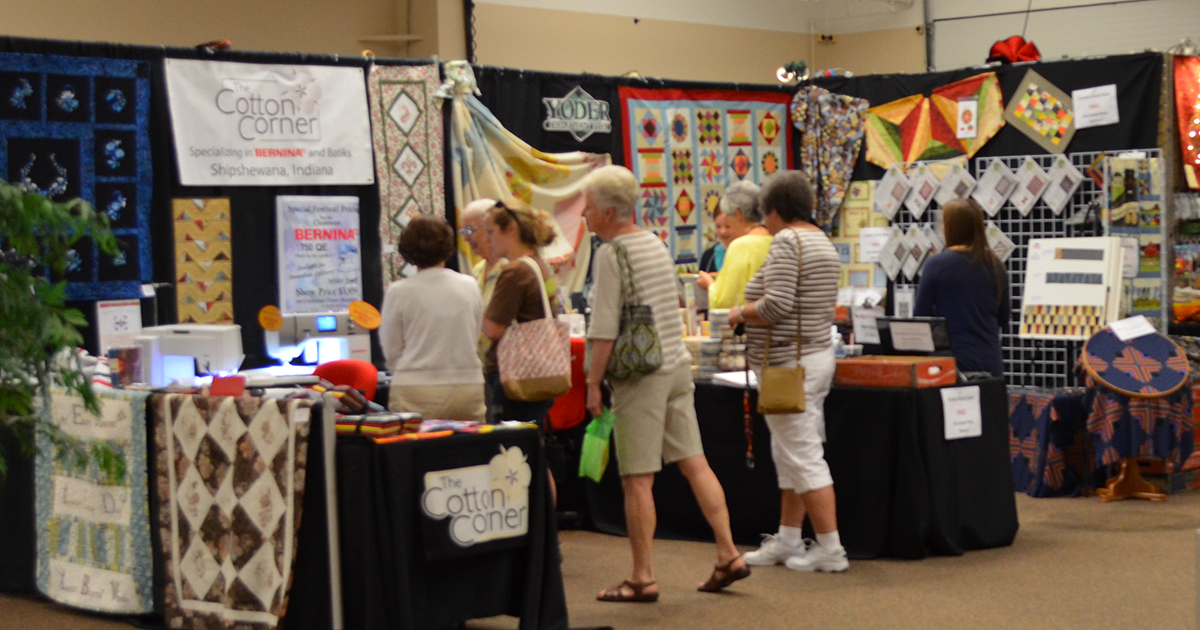 Shipshewana Quilt Festival
You'll be amazed by the stunning beauty created by these fabric artists. The Shipshewana Quilt Festival from Wednesday, June 19, to Saturday, June 22, at the Michiana Event Center, 455 E. Farver St., Shipshewana, includes a juried show, vendors offering instant classics for your collection, and activities.
For more inspiration, check out the 2019 edition of the Quilt Gardens. This one-of-a-kind event brings together quilting, gardening and art featuring more than 1 million vibrant flowering blooms at 17 gardens all along the Heritage Trail.