July is the best month in Elkhart County. Here's why: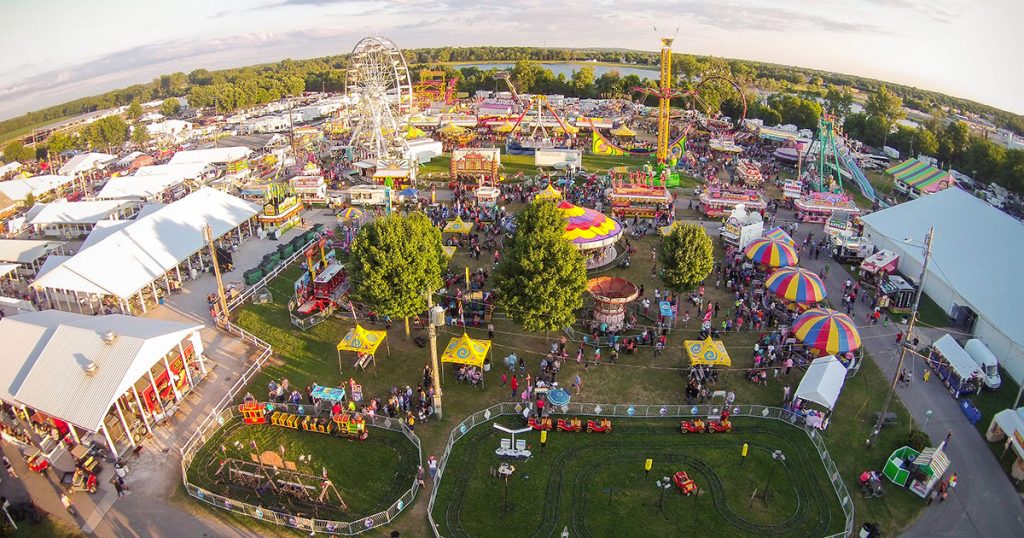 Elkhart County 4-H Fair
The question isn't what to do at the Elkhart County 4-H Fair; it's how do we fit this all in? From July 19-27, the fairgrounds in Goshen packs in amazing concerts, thrilling entertainment, incredible Midway rides, agricultural, craft and homemaking exhibits, and more than enough food to keep you going. It's an extravaganza of all that's good in Elkhart County.
'Footloose the Musical'
You may not be able to keep your feet still for this one. Premier Arts brings this big screen classic to the stage of the Lerner Theatre for four performances July 12-14. Would you dance with Ren?
Bristol Homecoming
Spend a fun-filled weekend July 11-13 with the family as the town of Bristol comes together for the annual Bristol Homecoming. Kick off your shoes for the concerts at Congdon Park, play games with the kids, or just gorge on fare from the food vendors. Don't forget to stay for the fireworks.
America's Freedom Festival
Feel your pulse quicken as the jet engines roar to life, and gasp at the stunning aerial tricks and stunts, all at Goshen Municipal Airport. This airshow and all the activities surrounding it July 6 will get you primed for the fireworks at dusk.
Breakfast with the Bison
Ever wanted to feed a bison? You can do that and enjoy a hearty breakfast at this special event starting at 8 a.m. July 27 at Cook's Bison Ranch. You'll soon see why these animals are legendary in American history.
Visit our events page for even more events.