Did you know … Venturi is the only certified Neapolitan Pizzeria in the state of Indiana? Ignition Music was recently named "one of the top ten places to hear live music in the country?" Goshen-made confectionary is the chocolate of choice for U.S. presidents? How about the fact that Goshen loves local, from boutique shops that let you discover your inner Cinderella to craft beers made right here? Goshen is packed with sensational spots, flavor-filled food finds and standout shopping.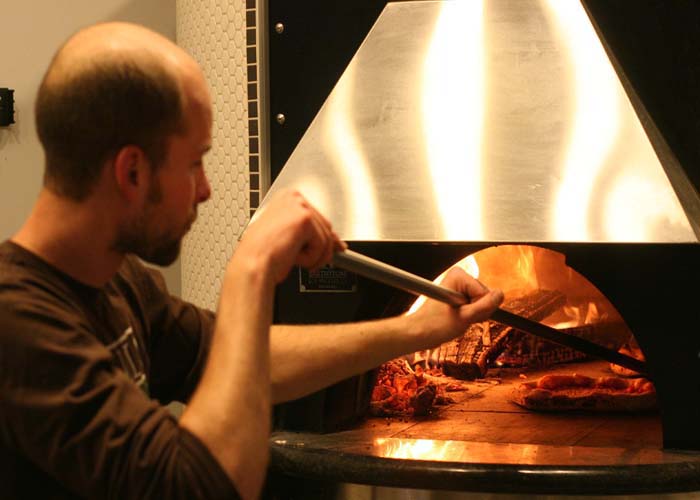 Venturi is the only certified Neapolitan Pizzeria in the State of Indiana These flavor explosions take about 90 seconds to cook and feature house-made mozzarella prepped daily. Have we mentioned that Venturi orders Caputo flour and San Marzano tomatoes directly from a family-run business in Naples, Italy? Now, just like Julia Roberts in "Eat, Pray, Love," you too can have a love affair with your pizza.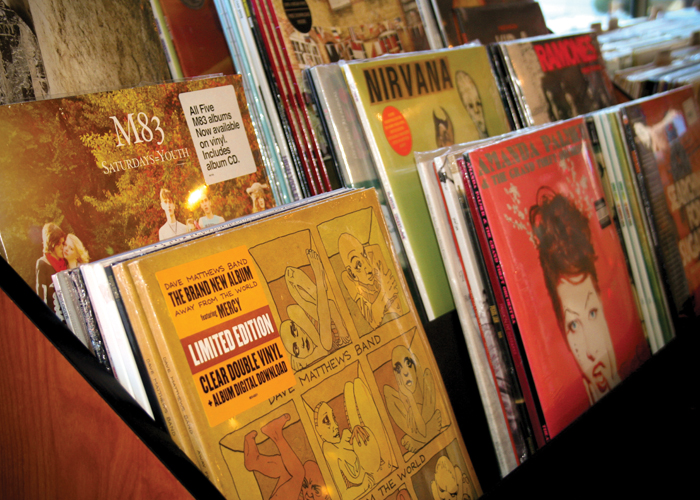 Ignition Music Garage From the most obscure, hard-to-find vinyl to the newest up-and-coming band, Ignition Music Garage offers records for every range of music lover. Besides selling records and vintage record players, Ignition is a great place to see a live, nationally touring act. Recently named one of the top 10 places to hear live music in the country, Ignition pulls in internationally famous acts like moe and others that you can eventually say you knew before they were cool.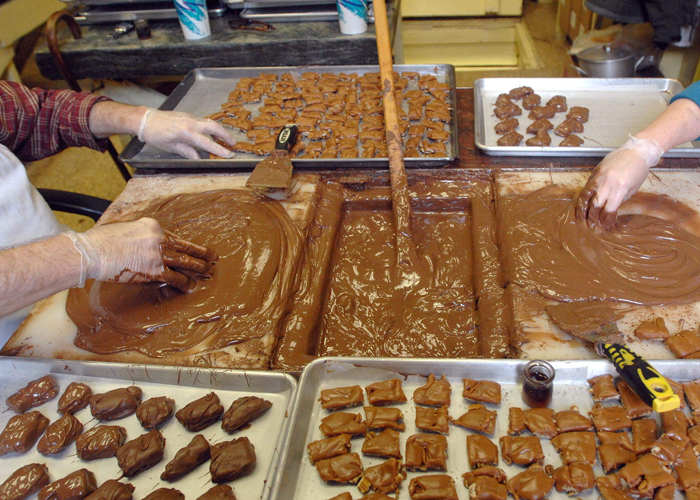 Chocolate Fit for Presidents Two U.S presidents have requested chocolates from Olympia Candy Kitchen for their inaugurations: Ronald Reagan and George W. Bush. Olympia has been open in Goshen since 1912, and has been relatively unchanged since adding a diner 75 years ago. If you're looking for a malt that will blow your mind, a burger served while you sit in an old fashioned booth or you just want to hang out in a place "The Fonz" might frequent, Olympia Candy Kitchen is it.
Dreams in Gelato and Cream The Nut Shoppe features gelato and gelato pops in many flavors. The Chief (open seasonally) was voted best ice cream in Indiana! Have you ever had Mangonada? At La Michoacana they mix frozen mango, tamarind syrup, lime juice and hot sauce. This ice cream will change your life.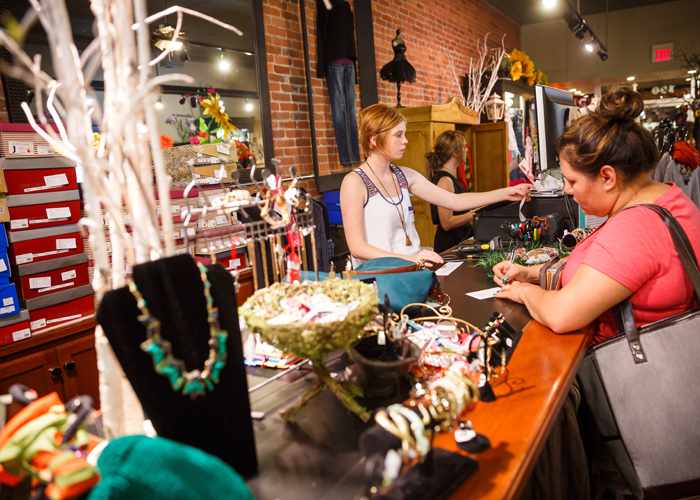 You Will Discover Your Inner Cinderella Goshen has tons of stores like Jules Boutique, Urban Gypsy & Co., Woldruff's Footwear and Apparel, Twice As Nice and Gift of GAB. These shops allow you to get something totally unique while still keeping your finger on the pulse of what's hot in fashion.
Dollar Tacos for Days Goshen has more family-owned taquerias than any other Midwest town its size. People drive from Chicago to taste these delectable treats. (Check Yelp to confirm!) If you want an authentic taco for $1, check out these hidden Mexican gems: Carnicería San Jose • El Camino Real #4 • El Duranguenze • La Cabana • Los Primos • San Jose Fresh Farm • San Marcos • Taqueria San Jose • Universal Tamal
Goshen Loves Local Foodies If there's one thing you should know about Goshen, it's that they love their local food sources. Maple City Market and the Goshen Farmer's Market supply the city with organic products grown less than 25 miles away. Mattern's Butcher Shop sources fresh local meat, oil, and spices. JoJo's Pretzels uses locally-milled flour for their beyond divine soft pretzels.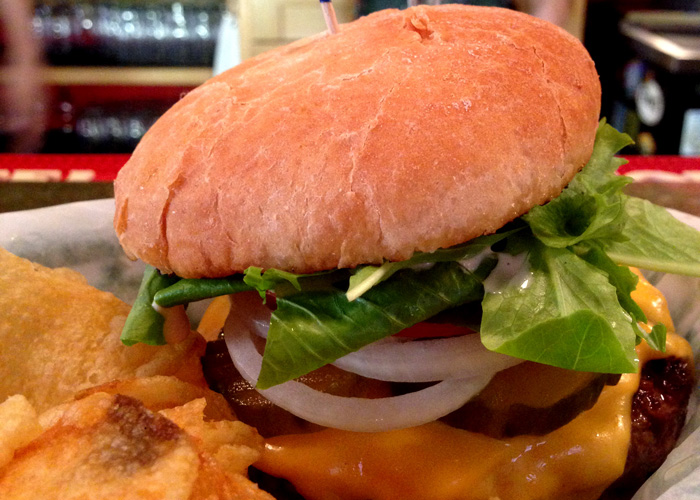 The Beer is From Here Constant Spring is Goshen's craft beer paradise. Plus, the food is incredible (and once again, locally sourced). The Spring plays host to eight different locally-brewed seasonals at any given time, from Bell's Brew Co., Founder's, Three Floyds and Greenbush, to name only a few. In May, Goshen Brewing Company will finally open its doors, serving their own brews and farm to table fare overlooking the scenic canal. Feeling sporty? Back Alley Brewery offers craft brews and any sports channel you choose on 10 different TVs.
Whether Learning to Brew Coffee, Wine or Beer - We've Got You Covered. DIY Coffee and Ale Supply has everything you need to become the most caffeinated coffee snob or prolific home brewmaster in the world. The Electric Brew roasts fair trade coffee throughout the week, piping the scent of freshly roasted coffee and fresh pastries down the street. Irresistible. Gateway Winery provides supplies and instruction to become a home brewer.
A Vibrant Arts Scene It's no secret that Goshen is proud of its creativity and the talent that lives here. This city of 30,000 people has seven artist guilds, multiple galleries, a theatre dedicated to indy films & cult classics and arts-themed events all year long. There's even an artist complex, The Hawks, made specifically to give artists an inspirational and affordable place to live and work.