Great concerts, mouth-watering food, amazing artwork, unforgettable experiences make summertime in Elkhart County a great time to get out and about.
Elkhart ArtWalk
Elkhart ArtWalk - Artists in all media converge on downtown Elkhart to display their works. Shop for a new find, enjoy live music, demonstrations, family-friendly fun and food and drink specials. When: Second Wednesdays through October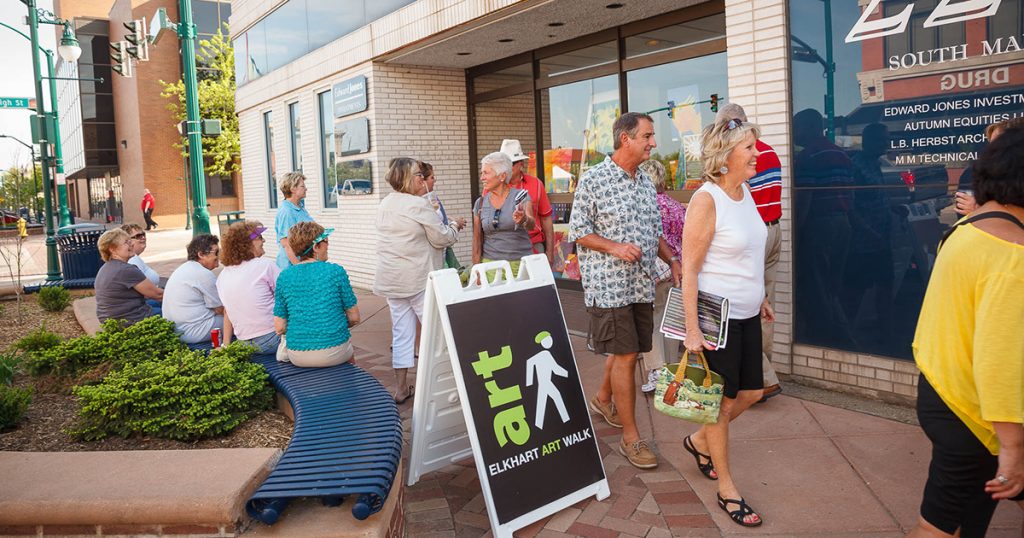 Essenhaus Classic Car Cruise-In
Essenhaus Classic Car Cruise-In - It's an evening made for car lovers. Hot rods, roadsters, sedans, pickups - you name it, it's here. While you're here, savor a delicious dinner of fried chicken and mashed potatoes, and take one of their 30-plus kinds of pie home for dessert. When: 4:30 p.m. Thursdays through September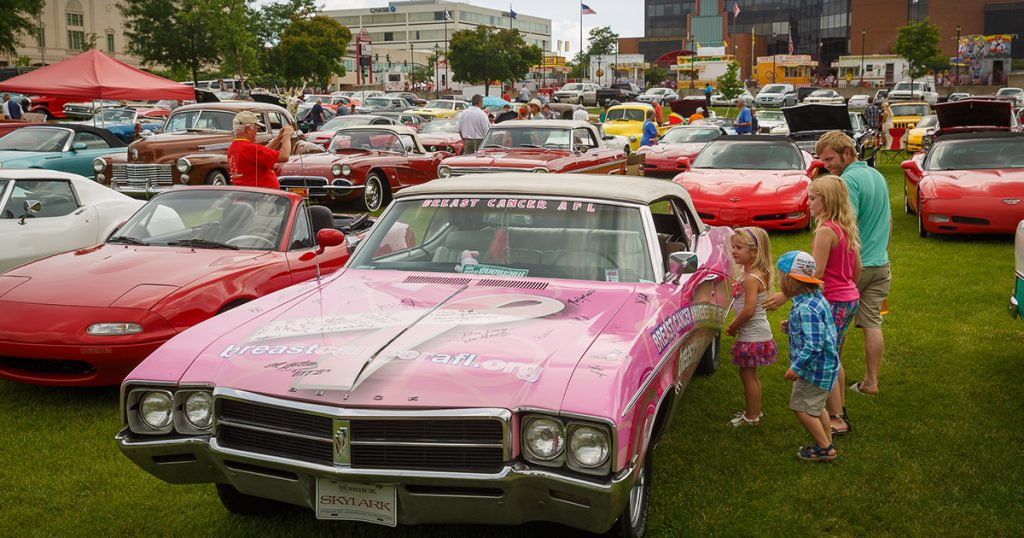 Elkhart County 4-H Fair
Elkhart County 4-H Fair - It's nine glorious days of everything from Midway rides to a rodeo to carnival games. Sprinkle in amazing concerts, farm animals and 4-H exhibits and you have a perfect summer day. When: July 19-27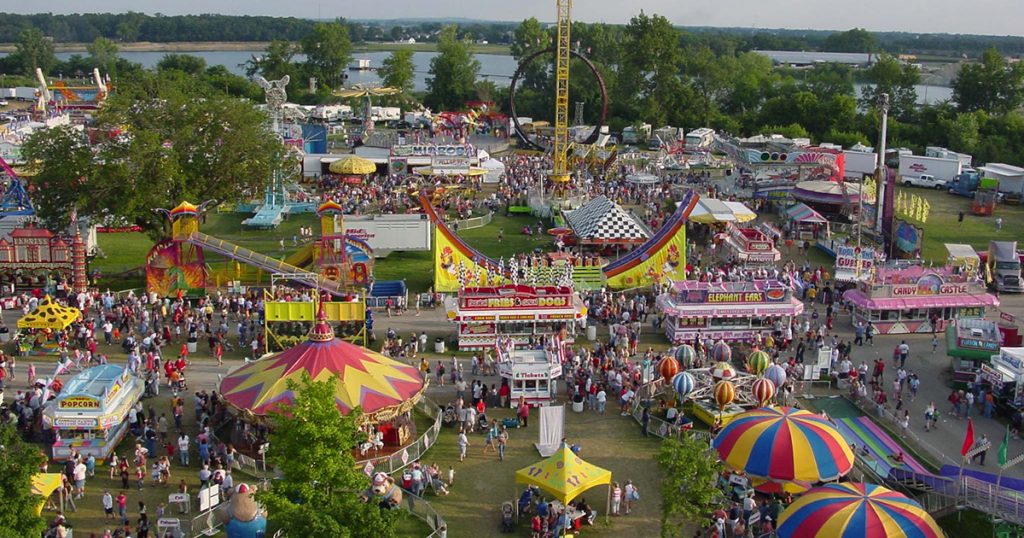 Amish Acres Arts & Crafts Festival
Amish Acres Arts & Crafts Festival - This historic Amish farmstead is the perfect setting for painters, sculptors, woodworkers and hundreds of other artists to show off their wares. When you're not shopping, you're kicking back on a swan paddle boat ride or taking in some live music. When: Aug. 1-4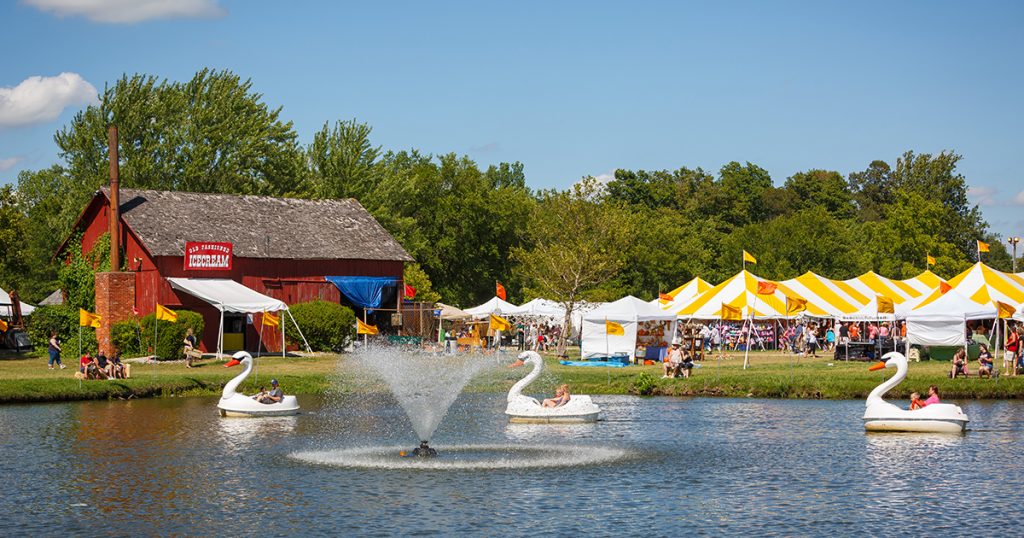 Middlebury Summer Festival
Middlebury Summer Festival - It's the kind of small-town festival you remember as a kid, but with the vibrant town of Middlebury's spin on it. Get your fix of cotton candy and munch on kettle corn as the parade passes by. When: Aug. 9-10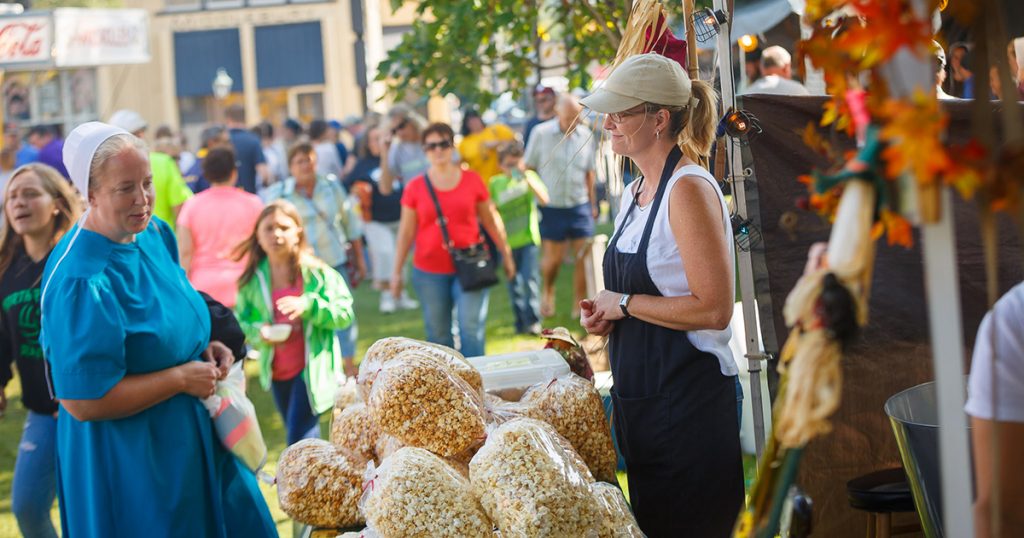 Bike Elkhart Quilt Gardens Ride
Bike Elkhart Quilt Gardens Ride - Commune with nature in two days - on a bike tour through the rural farmland, scenic waterways and lively downtowns, punctuated with stops at most of the 18 stunning Quilt Gardens that are sure to be in full bloom. When: Aug. 17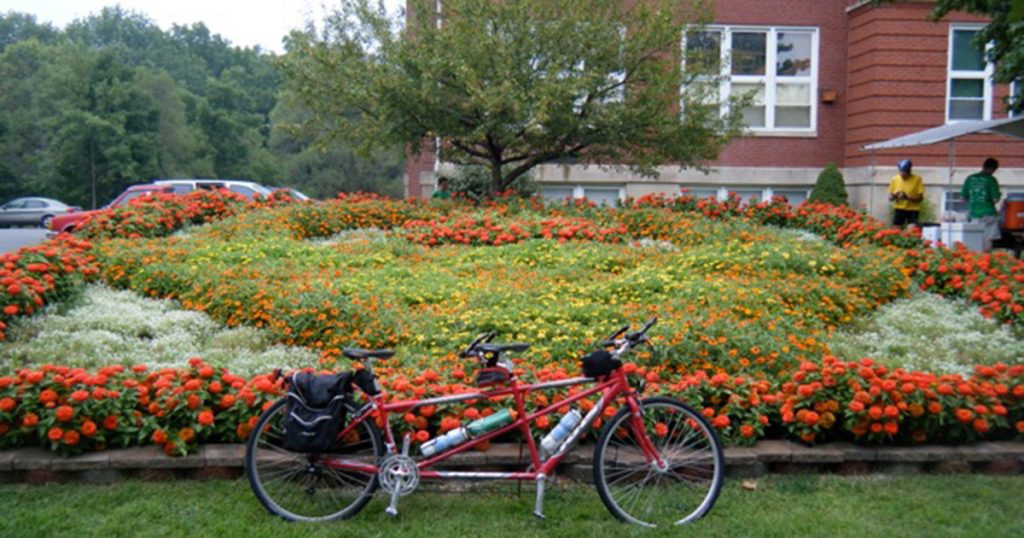 Taste of the Gardens
Your August wouldn't be complete without a day at Taste of the Gardens on Aug. 25. Grab some bites from the area's finest chefs, then take a leisurely stroll on garden paths lined by wonderfully talented artists. It's a one-day celebration of culinary and visual arts at Elkhart's Wellfield Botanic Gardens.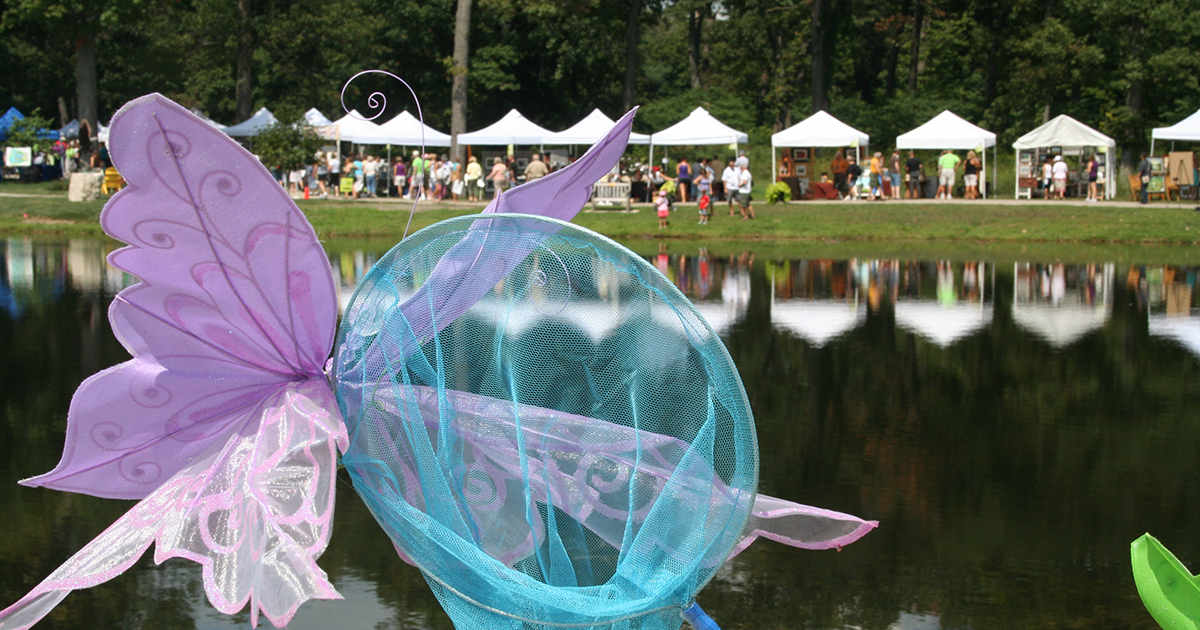 Need even more to do? Check out our events calendar for great plays and concerts, kids activities, and even more festivals and events!