Check out some of these great St. Patrick's Day specials in Elkhart County.
Even if you're not Irish, that's no reason to miss out on St. Patrick's Day fun and frivolity in Elkhart County. Here are some things planned that celebrate Irish culture and cuisine.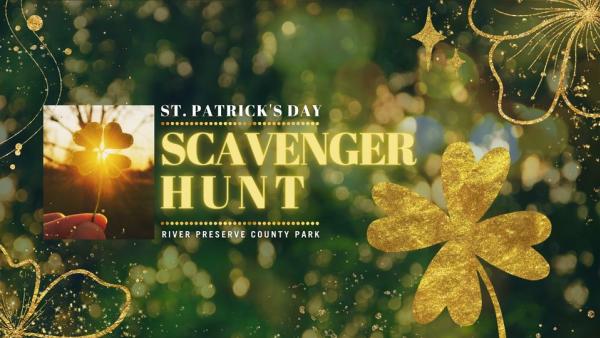 St. Patrick's Day Scavenger Hunt
Our annual St. Patrick's Day Scavenger Hunt is heading to a new park this year! Adventure-seekers up for a challenge are invited to decipher clues and find the hidden golden shamrocks throughout the Benton Spillway area of River Preserve County Park. Snap a pic and share on social media for your chance to win a prize. March 17, 5 pm - 7 pm. Click here for info and complete rules.
 
Restaurants and bars
South Side Soda Shop serving traditional Corned Beef & Cabbage served with carrots, potatoes, & horseradish sour cream. March 17th.
90's St. Patrick's Day at Five Star Dive Bar with Fool House
Five Star Dive Bar presents St. Patrick's Day with Fool House - The Ultimate 90's Dance Party Friday, March 17th! Enjoy green beer, Irish food specials, and other St. Patrick's Day shenanigans! Tickets: https://tinyurl.com/umc62s63
Hotel Elkhart -Tapestry Collection By Hilton St. Patrick's Day Special
Our neighbors over at Five Star Dive Bar are having a huge St. Patty's celebration on March 17th! Need a room? Take the elevator home! We'll be offering a special rate for attendees. More info here: https://group.tapestrycollection.com/qifjic
Sweet treats
Do the Irish have sweet tooths? Either way, there will be plenty of green treats to celebrate. Here are some of favorite bakeries and confectioners:
Know of more St. Patrick's Day events? Let us know!