From the natural beauty of rolling farmland to sculptures nestled in public places to fine art pieces on museum walls, Elkhart County is a lovely place. Here are a few ways to soak in the vivid artistry of this area.
Midwest Museum of American Art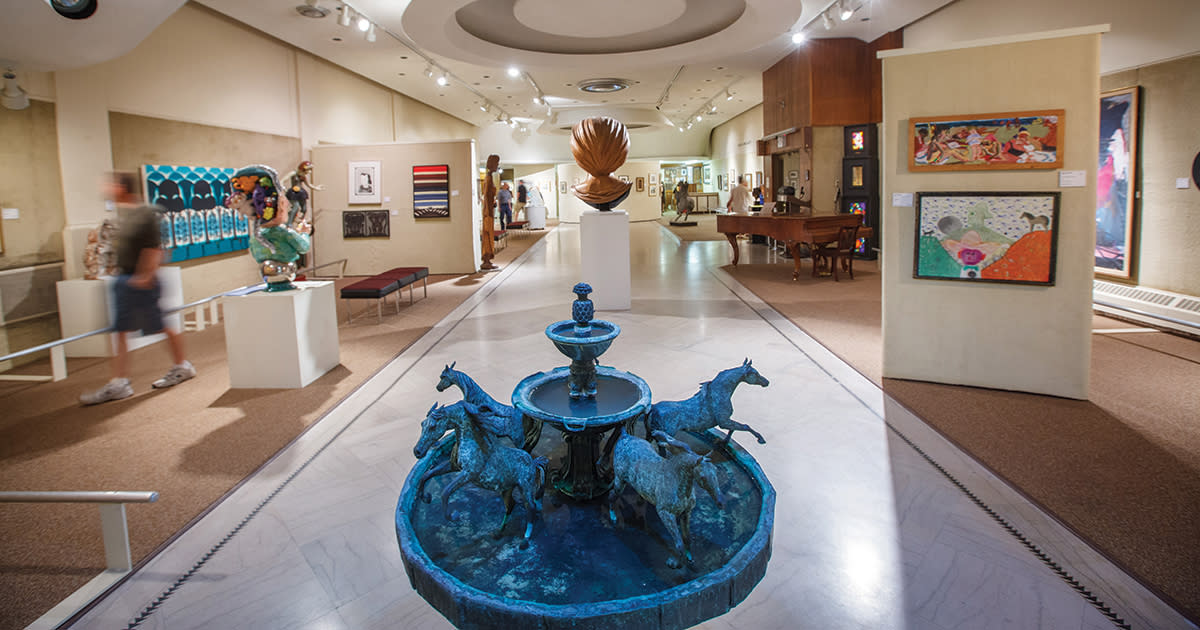 Preserved in the classic architecture of a one-time bank, the Midwest Museum of American Art boasts the largest collection of Norman Rockwell lithographs as well as an original Grant Wood painting. You'll stand in awe of the amazing talent of regional artists in MMAA's annual Elkhart Juried Regional exhibition, on display every fall.
Autumn splendor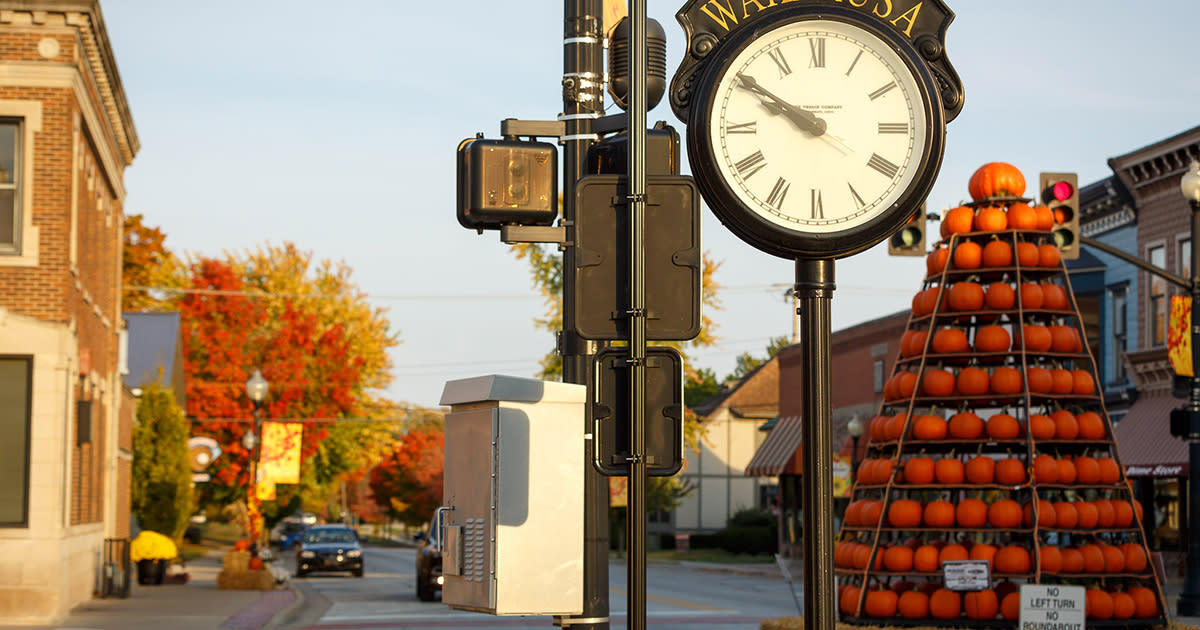 Pick up the Heritage Trail audio driving tour CD and prepare for a stunning tour of grand riverside vistas, glorious woodland landscapes, and rolling farmland, all rendered in the reds, oranges and yellows of the fall season. Stop at a local pumpkin patch or farmers market for something to take home. Get your camera ready if you venture by the Wakarusa Pumpkin Tree.
Elkhart RiverWalk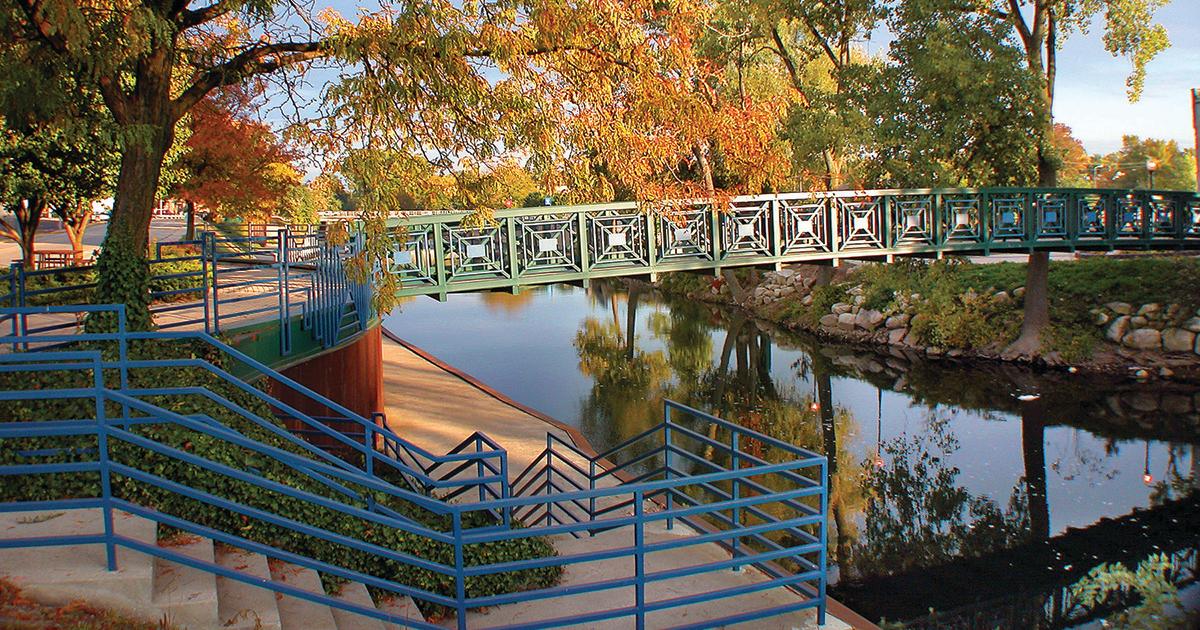 The RiverWalk hugs both banks of the Elkhart River in downtown Elkhart, connecting walkers and joggers with Island Park, Central Park, Kardzhali Park and the NIBCO Ice and Water Park. Find the public sculptures rendered in a variety of styles that line the RiverWalk, and then savor a cup of coffee and pastry from The Electric Brew, or an impeccably plated farm-to-table feast from the elegant Artisan.
Goshen Millrace Trail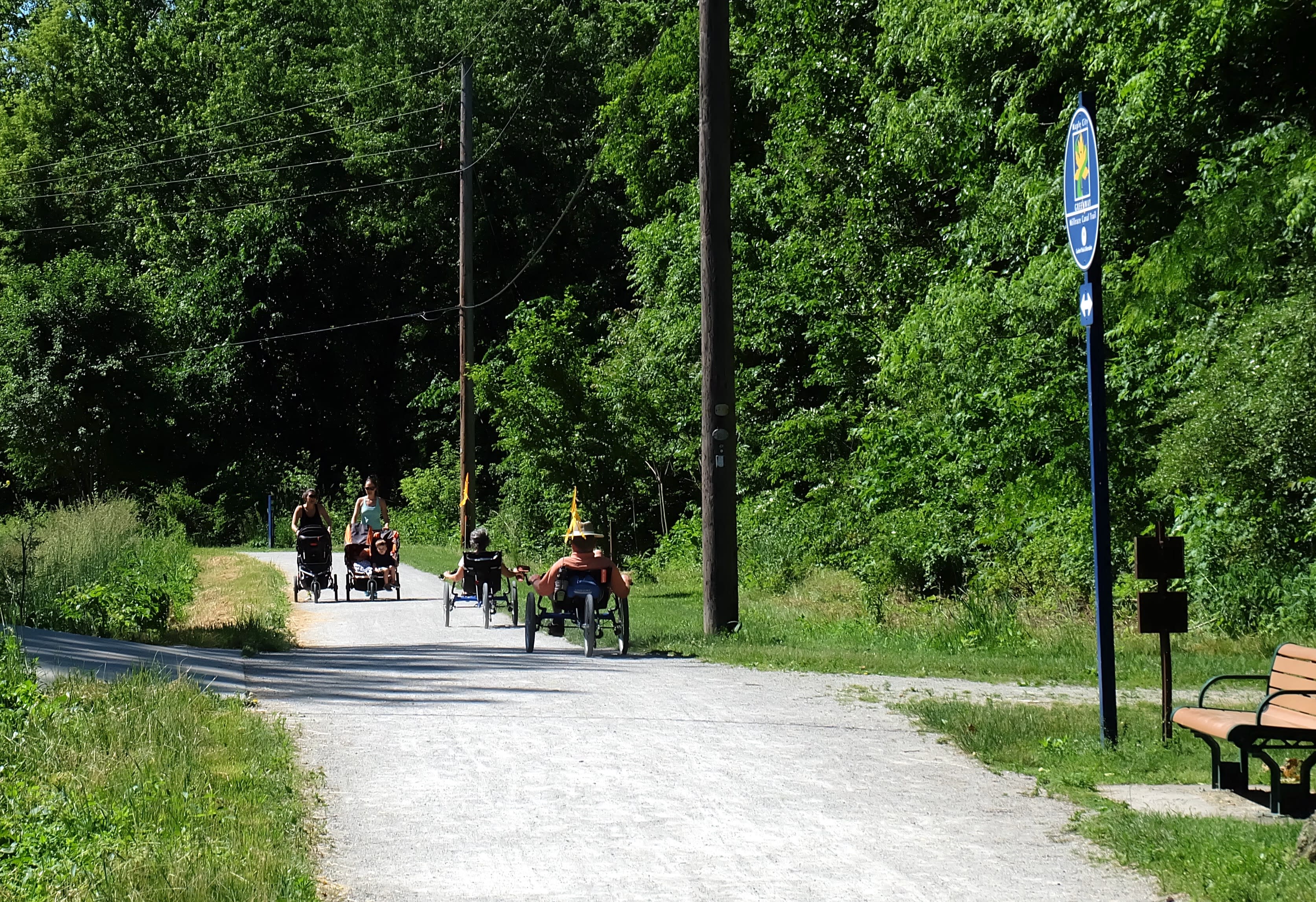 Mill Race Trail Sculptures, scenic landscapes, artisan studios and the Rieth Interpretive Center can all be enjoyed along this impressive urban trail. The Goshen Dam Pond is a great place for photos, especially at dusk or dawn. On Saturdays, you can lose yourself for hours browsing the craft vendors and artisan growers at the Goshen Farmers Market.
Nappanee History and Art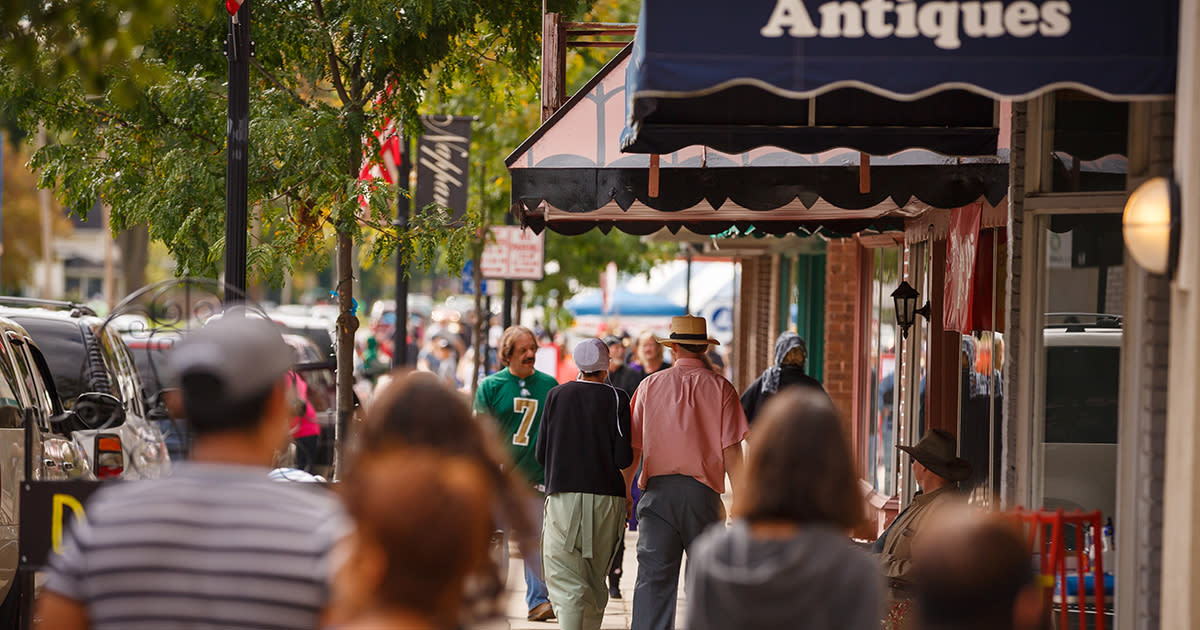 While strolling down Market Street, you'll want to snap a few photos or selfies of the new Flower Gardens sculpture exhibit. At opposite ends of Market Street is The Round Barn Theatre at Amish Acres offering Broadway shows, and Coppes Commons, featuring artisan shops and an impressive display of historic Hoosier cabinets once the envy of every 1950s era housewife.
Middlebury trails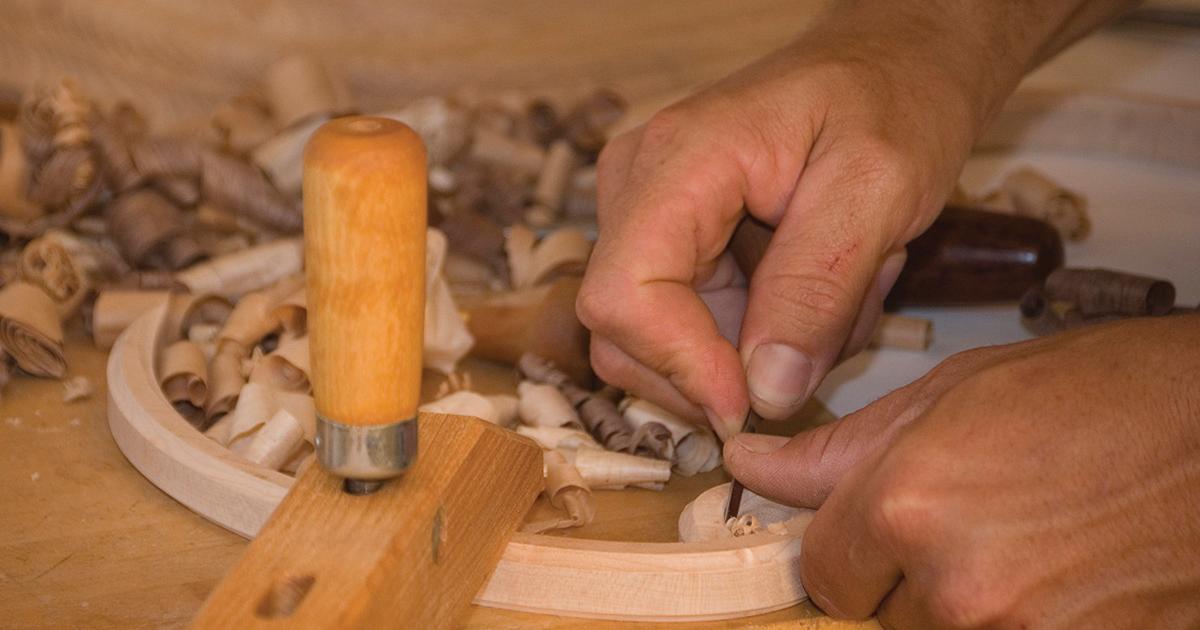 Krider World's Fair Garden offers an opportunity to enjoy lush landscaping, fountains and sculptures that date back to the 1933-34 World's Fair. At Das Dutchman Essenhaus' Village Shops, you can admire and shop for the works of talented fabric artists' quilts and wall hangings, as well as furniture makers who specialize in richly finished dining room and bedroom furniture.