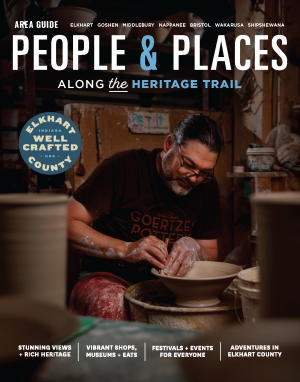 Welcome to Elkhart County, Indiana. From classic small towns to energetic centers, the handmade welcome mat is always out. Create your own memories along our Heritage Trail by immersing yourself in the cultures and stories of the people that call Elkhart County home.
The quality craftsmanship, creative and collaborative spirit, and the beauty of Elkhart County's close-knit communities are on full display in the new 2022 Area Guide.
Everything you need to plan a day, weekend or longer stay in Elkhart County is here. Request your FREE guide now!
Start Planning Your Visit