The Quilt Gardens are known for lovely flowers, peaceful surroundings and vibrant downtowns. But there's more to every story at each Quilt Garden site. Here are some of our favorite examples: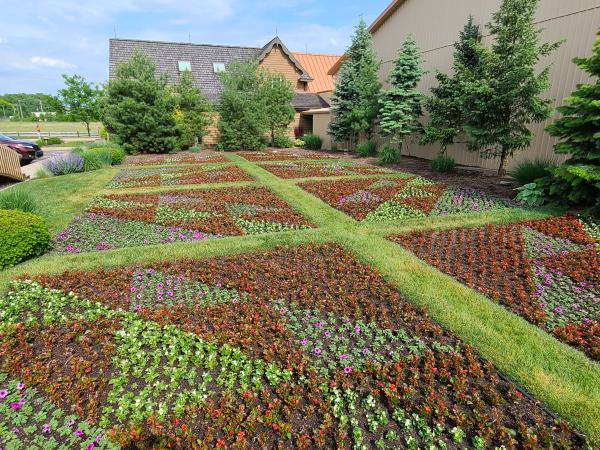 Garden for a cause
One Quilt Garden packs a powerful message within its brilliant blooms. Each year, Linton's Enchanted Garden incorporates the new breast cancer awareness pattern of the Vera Bradley Foundation for Breast Cancer Research into its garden. This year, the garden, Butterfly Symphony, pairs with the Butterfly Flutter pattern.
Welcome to the newbie
Each year the quilt patterns change and the Quilt Gardens are totally different, but sometimes we welcome new sites. Of the 16 Quilt Gardens in 2021, we welcome The Barns at Nappanee. Their Quilt Garden, named  "Arrows to the Barns," is a beautiful centerpiece to their campus.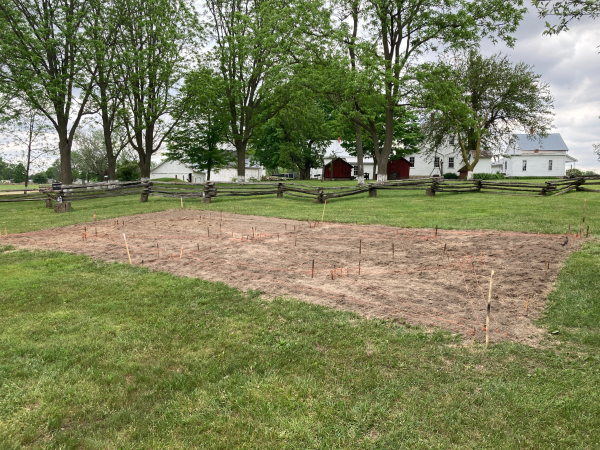 Historical effect
The Quilt Garden at Ruthmere is literally in the shadow of Elkhart's history. And it is for that reason why the garden bed is not angled for easier viewing, as it is with most of the other Quilt Gardens. Rules regulating historic sites means that garden may only appear as it might have back in the day, meaning no slope on the garden bed.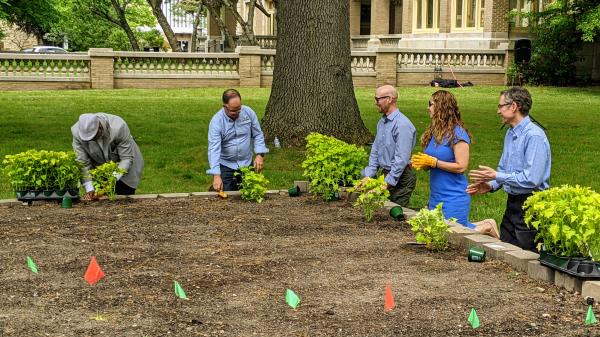 The originals
The Quilt Gardens started with two test gardens. One of those test garden sites, Das Dutchman Essenhaus in Middlebury, is celebrating a very special anniversary -- their 50th -- in 2021. Congratulations!
Feeling at peace
The Quilt Garden at Wellfield Botanic Gardens is beautiful to behold, to be sure, and it will likely leaving you feeling peaceful. That's because this year's design is named "Peace Flower" and the Pentas that make up the purple and white design are used in traditional medicine in parts of the world such as Africa.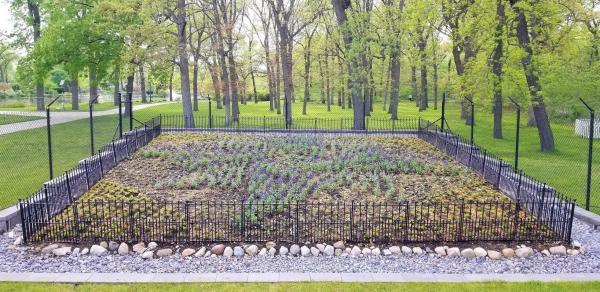 Stamped by beauty
The Krider World's Fair Garden Quilt Garden pays homage the the town of Middlebury's history in this year's pattern, named "Postage Stamp." While you're visiting this Quilt Garden, be sure to check out the rest of the park displaying the memorable creations first seen by the world at the 1933-34 World's Fair in Chicago.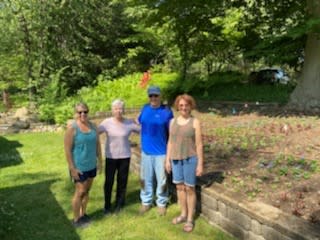 2021 Quilt Gardens Photos